Disclosure: This article may contain affiliate links. If you buy a product through an affiliate link, we may receive a commission at no cost to you.
Solo Stove has gotten into the habit of releasing a bunch of new products this time of year. They continued the tradition this year by releasing a larger Surround, a skinnied down pizza oven cart, and new metallic colors for their fire pits. That's on top of releasing a heat deflector for their tabletop Mesa fire pit, which we covered last week.
Surround Extend
Last year Solo Stove released the Surround, which makes their fire pits a little more permanent. It adds a little mesh metal table around the fire pit for a place to put things and protection for little kids and pets. It's one of our favorite Solo Stove accessories.
The Solo Stove fire pit Surround Extend takes what the Surround does to the next level. It adds a larger square table around the Surround to truly create a centerpiece in your backyard.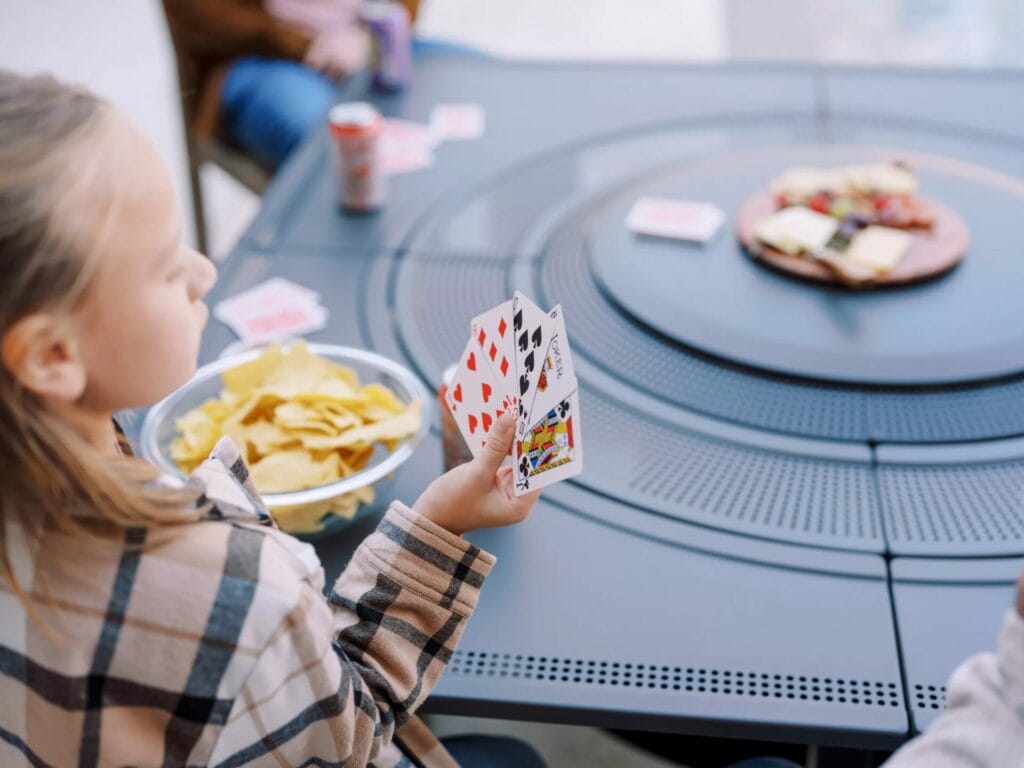 It retails for $399 (check price), and it's a 59″ wide by 59″ long square. It pairs well with the Surround Surface to create a large table, when your fire pit isn't in use. It's made of cold rolled steel, and has a lifetime warranty.
Pizza Oven Cart
You got a new Solo Stove Pi or Pi Prime pizza oven, unbox it and are ready to fire up some delicious pizza. It's then you realize that you don't have anything to put it on.
Rather than cooking pizzas on the ground, Solo Stove has the perfect accessory. It's the aptly named Pizza Oven Cart. As you can imagine it's a card specifically made to put your pizza oven on.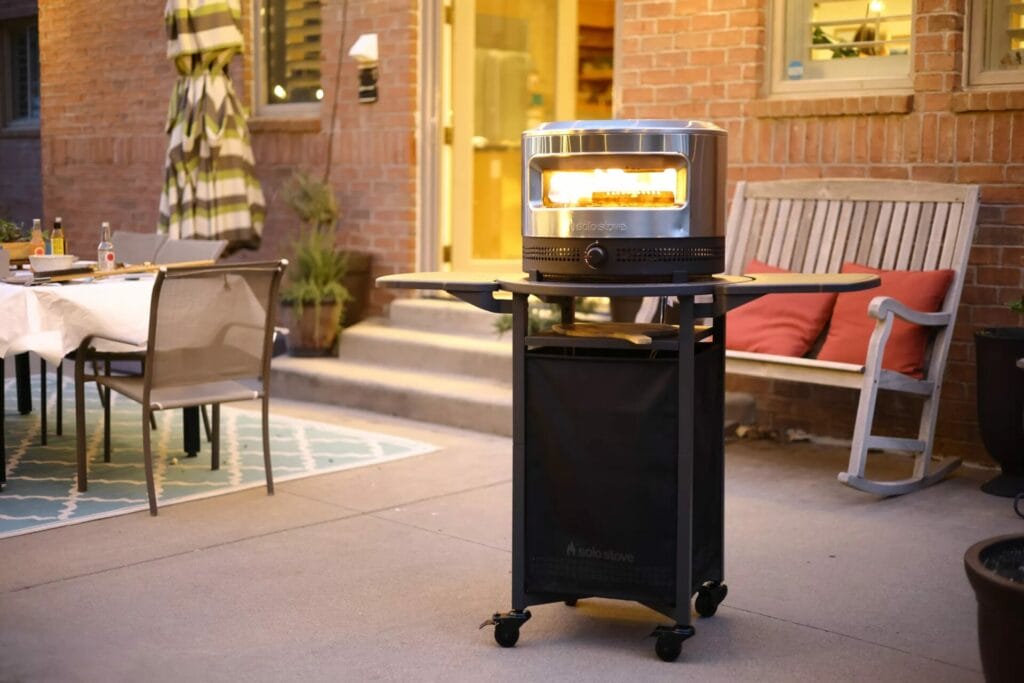 While they have a more expensive cart, this one is a little more stripped down to the essentials and retails for $179.99 (check price). It has two side tables, a shelf underneath, and a place to put your propane tank underneath.
It will make pizza making easier, because it give you a place to put your peel, IR thermometer, and any other pizza making accessories. A cart like this is basically an essential for pizza night.
Metallic Solo Stove Fire Pit Colors
Solo Stove fire pits are the core products for the Solo Stove brand. The smokeless design is what put them and the map, and why people know them. We have a Bonfire 2.0 fire pit that works great.
Solo Stove is big on personalization by offering custom etching and a variety of colors for their fire pits. They just expanded their color offerings by releasing metallic colors.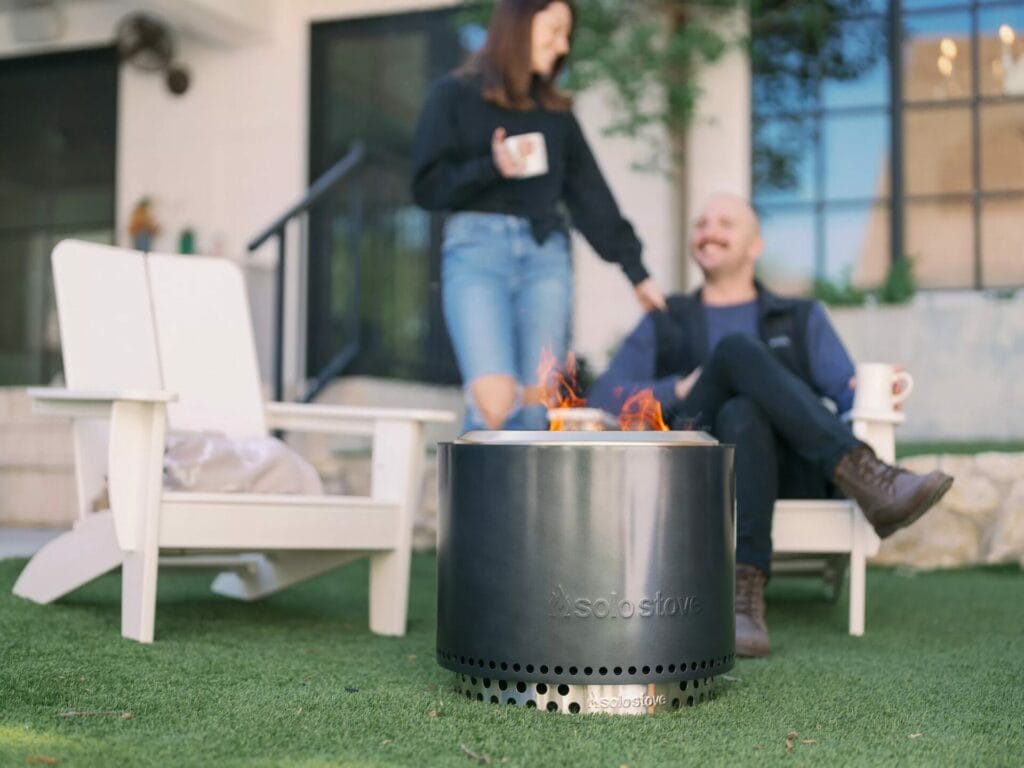 They offer three different colors, Bronze, Gunmetal, and Cascade. Of the three, Gunmetal is probably our favorite. There's no extra price for their new colors either.