Disclosure: This article may contain affiliate links. If you buy a product through an affiliate link, we may receive a commission at no cost to you.
There's one often overlooked problem that consumers realize after they purchase a pizza oven. Where are they going to put it? Unlike grills that are built on carts, pizza ovens are made to go on tabletops, which are harder to come by outside.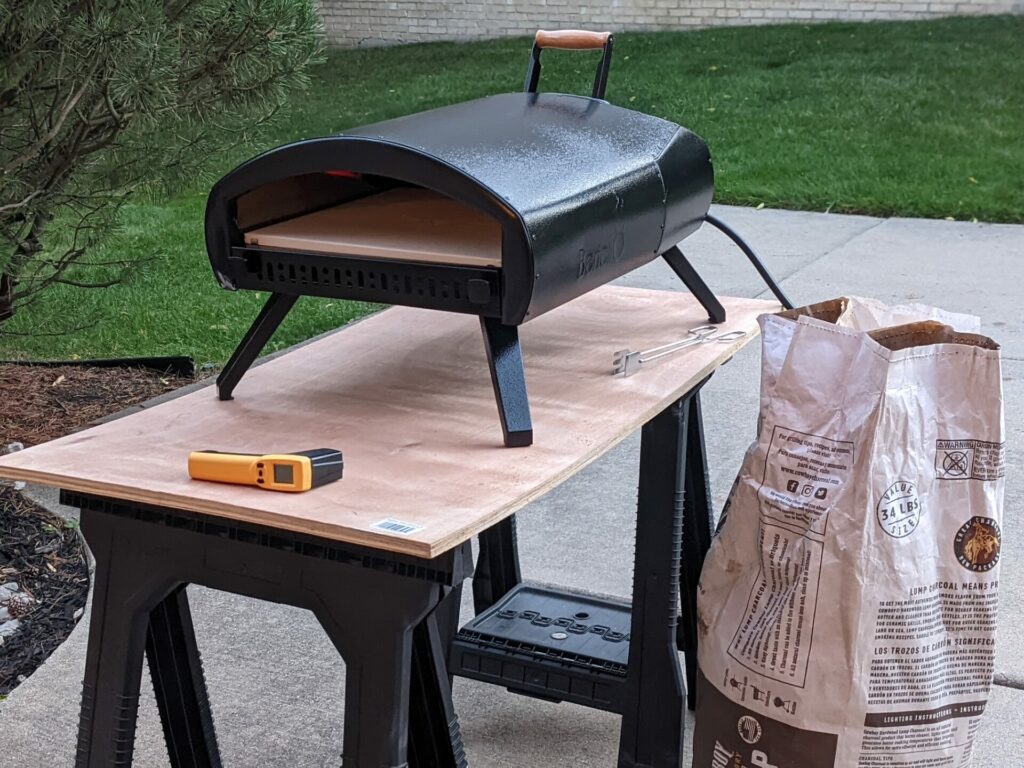 Recently we've seen outdoor cooking companies realize this problem and bring to market a solution, purpose built carts that are designed to bring more convenience to the cooking experience. HALO released the Countertop Cart at the end of September and Solo Stove released the Pi Stand for their Pi Pizza Oven earlier this week.
HALO Countertop Cart
HALO's whole outdoor cooking line-up is made to be placed on a counter. For consumers looking for mobility and storage, they released the Countertop Cart. It retails for $299.99 (check price), is on 4 casters, it's collapsible and has tool hooks, a drawer and propane tank storage.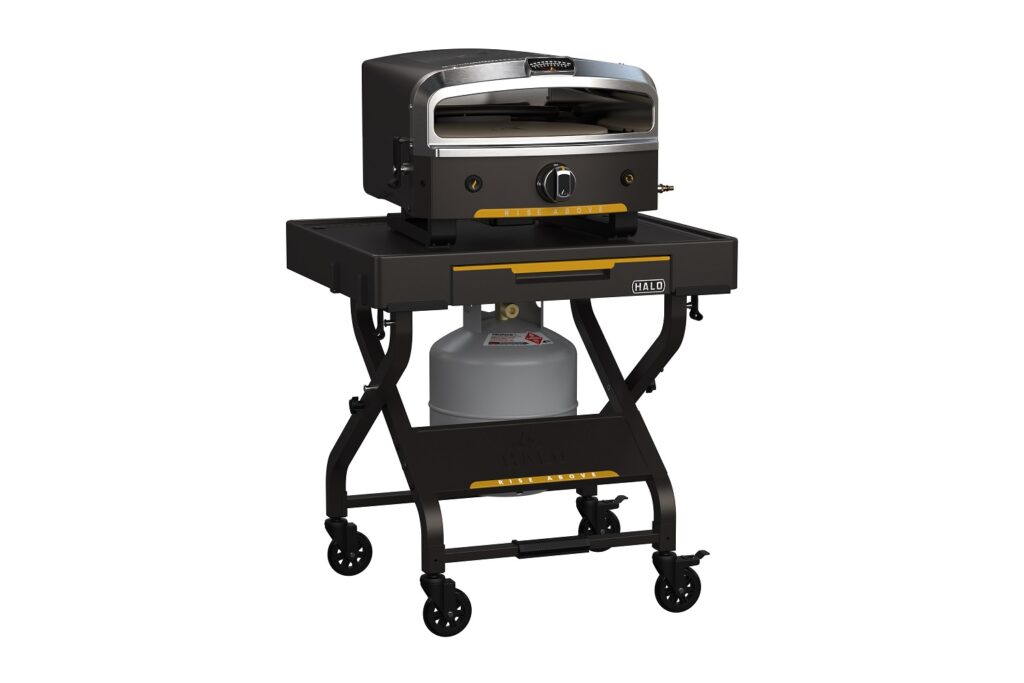 Solo Stove Pi Stand
Created to perfectly fit the Solo Stove Pi pizza oven, the Pi Stand features shelves on both sides and one underneath. It's on rotating caster wheels and has a spot for a propane tank. The Solo Stove Pi Stand retails for $349.99 (check price), but like other Solo Stove products, it will probably always be on sale.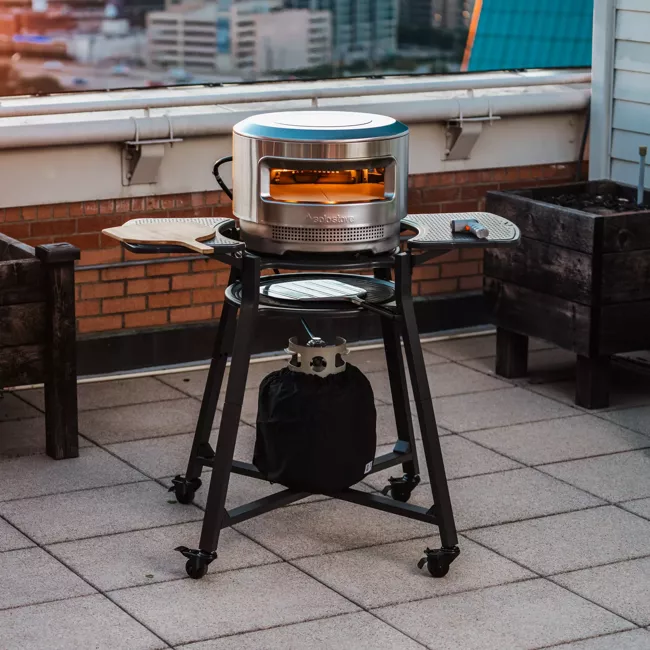 Summary
The purpose built pizza oven carts coming to market offer an elegant and convenient solution for what to put your pizza oven on. It also gives outdoor cooking companies one more accessory to sell into their install base. We'll see if consumers are willing to spend another 50% of the cost of a pizza oven on a cart for it.