Disclosure: This article may contain affiliate links. If you buy a product through an affiliate link, we may receive a commission at no cost to you.
Solo Stove released the Mesa and Mesa XL tabletop fire pits over the past year to add some ambiance and marshmallow making to your back patio. While fun to use, their functionality is a little bit limited. Solo Stove just added to that functionality with the release of the Heat Deflector for the Mesa and Mesa XL.
The Heat Deflector retails for $39.99 (check price) on the Mesa and $44.99 (check price) on the Mesa XL, but Solo Stove constantly runs sales. It increases the heat radius on the tabletop firepit by 2+ feet, giving extra warmth to those gathered around it.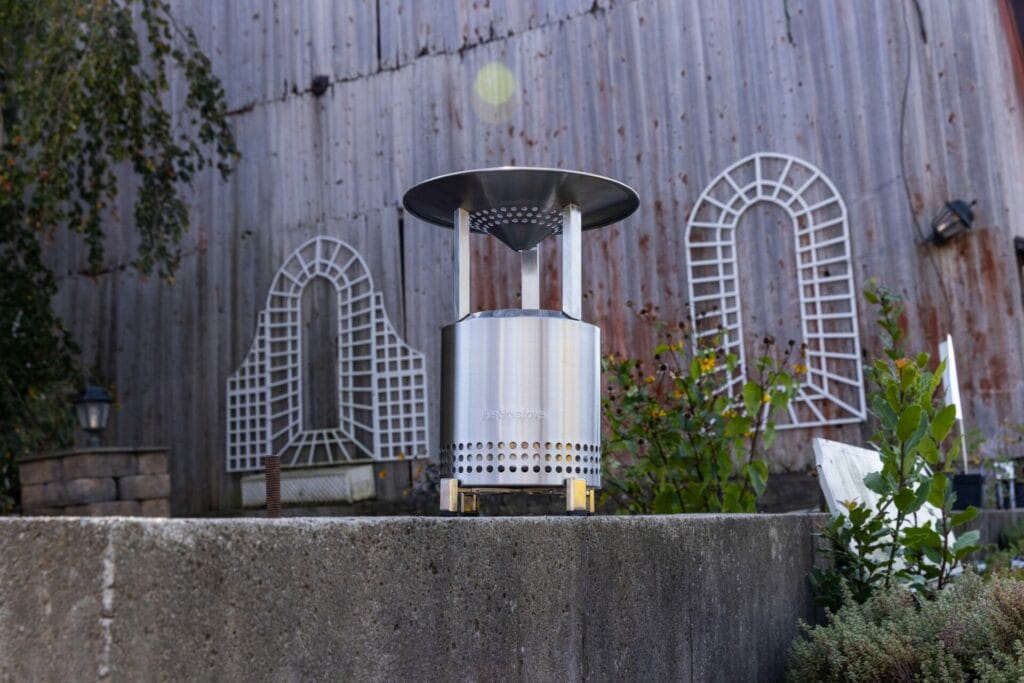 It's made out of 304 stainless steel, so it's built to last. It also comes with a carry bag for the tabletop fire pit and the heat deflector.
The Mesa Heat Deflector is a great accessory to add more utility to an already fun product. It's like having a little patio heater for your tabletop. Plus, it's built so you can add more wood or roast smores while it's installed.