Disclosure: This article may contain affiliate links. If you buy a product through an affiliate link, we may receive a commission at no cost to you.
Solo Stove released a slew of new products last year, including the Mesa tabletop fire pit. We reviewed it, and the mini firepit works great for creating some backyard ambiance and roasting a few marshmallows. Depending on how many people are sitting around a table though, it could be a little small. To solve that issue, Solo Stove has just released a larger version, the Mesa XL.
Mesa XL Specs and Features
Like the Mesa, the Mesa XL comes with a collapsible stand, an adapter for burning pellets, and a nylon carry bag. The larger smokeless fire pit is $30 more than the Mesa with a retail price of $149.99, but Solo Stove is always running sales, so check the price.
The Mesa XL has a longer burn time and produces more heat than the original Mesa. The only con of that is it also means you'll need more wood to fuel it. We recommend using wood pellets or Solo Stove's Mini Oak Firewood to keep the fire going without having to spend time scavenging for wood.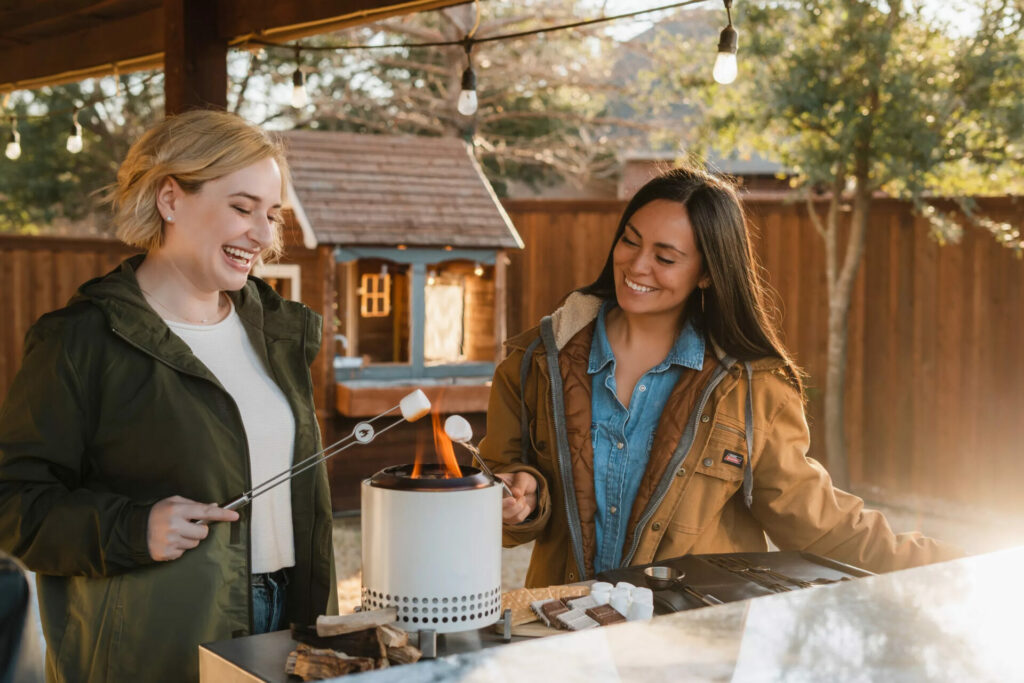 Solo Stove is all about accessories, so naturally with the release of the Mesa XL they also released roasting sticks and tools to get the most out of it. We have the Tools and Sticks for the larger Bonfire fire pit and they're really well made products.
Conclusion
With the release of the larger Mesa, Solo Stove has a fire pit for everyone and every occasion. For good or bad, with the Mesa XL and the Mesa Toolkit your marshmallow consumption is guaranteed to go way up.