Disclosure: This article may contain affiliate links. If you buy a product through an affiliate link, we may receive a commission at no cost to you.
As we've said before, the Solo Stove Surround is one of our favorite Solo Stove accessories. It transforms a Solo Stove fire pit into a more permanent centerpiece in your back patio.
Today, Solo Stove made the Surround just a little bit better by releasing the Surface for it. The Surface is a metal dome that covers that can be placed over the fire pit when it's not in use. This lets you use the Surround as a table.
The Surround Surface retails for $99.99 (check price), and it's made from cold rolled steel. The steel is then powder coated to match the aesthetic of the Surround and for protection from the elements. Solo Stove says you can use the Surface to fend off rain, but to still use a Shelter for storage and full protection from the elements.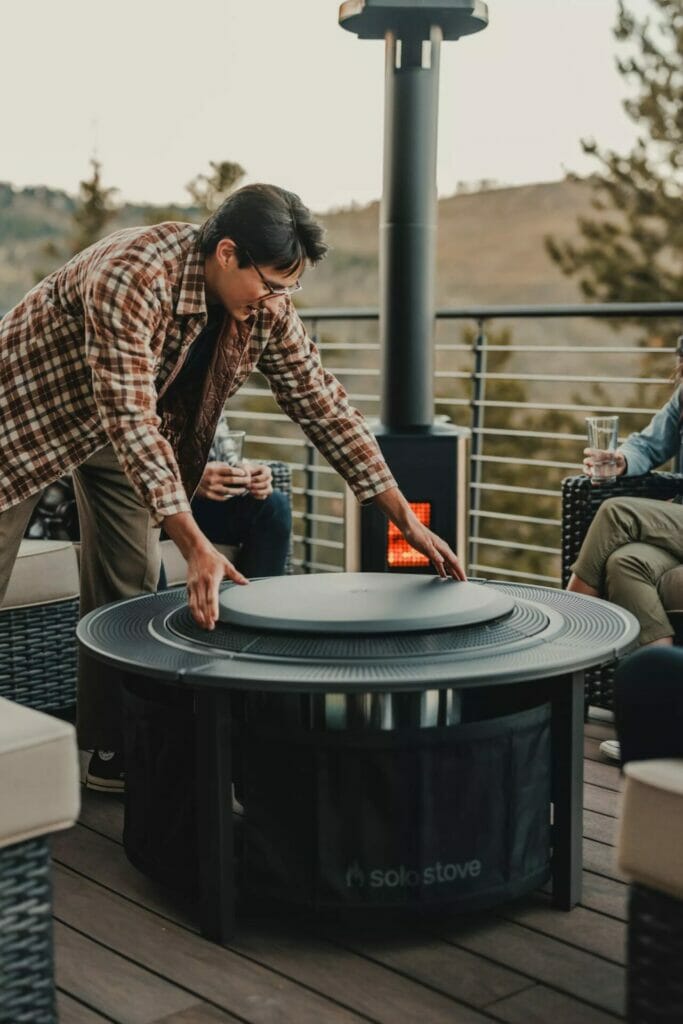 It's worth noting that the Surface isn't for choking off your fire. For that, use the Lid, then once the fire pit is cool the Surface can be put on top.