Disclosure: This article may contain affiliate links. If you buy a product through an affiliate link, we may receive a commission at no cost to you.
Camp Chef released the Pro version of the Woodwind last year with Smoke Box technology to add more smoke flavor to the pellet grill. Now, it's the base model's turn to get an upgrade. Today they announced a new and improved 2023 Camp Chef Woodwind, that still is priced a touch under $1,000 for the 24 inch.
Stainless Steel Body
The biggest upgrade for the Woodwind is the body. It's now made out of stainless steel, with stainless steel components inside. It looks like a photo negative of the previous version, as it has a stainless steel body with a black cook chamber lid.
Stainless steel is a big upgrade for the grill. For anyone that's used a non-stainless grill knows, after a little while the pain starts chipping on the inside, and you start to get some rust.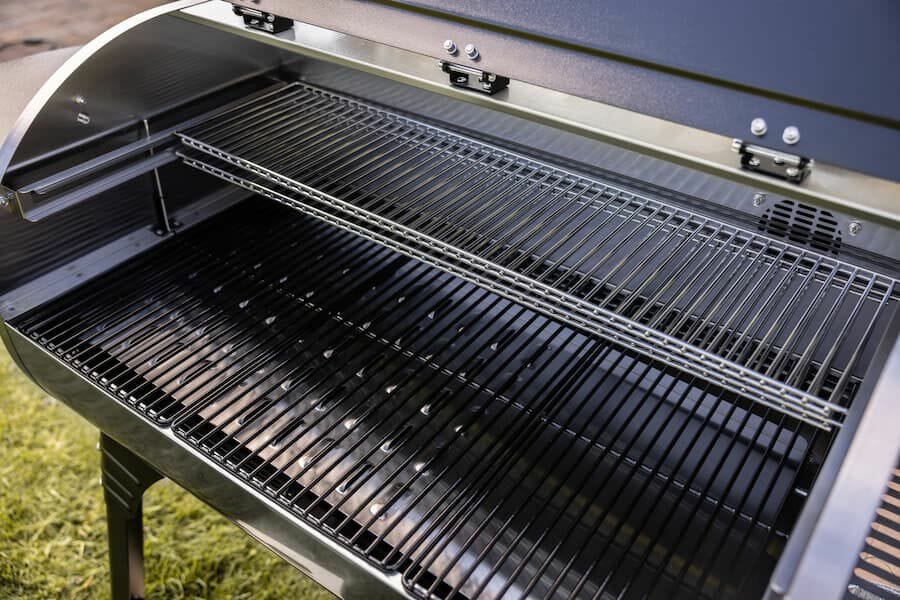 High heat, smoke and ash make harsh conditions for plain old steel. The new stainless steel body will keep the grill running and looking great for a long time.
Fan Control
The controller on the 2023 Woodwind is the same one that they used on the previous model. It's still Wi-Fi and it still the same color display that works well.
Much like how you can select smoke modes on the controller, now you can adjust fan speed. What this unlocks is the ability to cold smoke more effectively.
You can keep the grill really low and smokey, with the fan speed up for smoking food like cheese. That will keep it from getting too much heat and cooking the food.
Wider Legs
One final minor change with the new Woodwind is the legs have been moved slightly. They now have a wider stance than the previous model. This gives extra stability to the grill for when your cooking or moving it around.
The Rest is the Same
Beyond the changes listed about, the rest of the Woodwind is the same as the previous model. It still comes in 24″ or 36″, it still has Slide and Grill, and it still can use a Sidekick.
The new 2023 Woodwind 24 retails for $999.99 (check price), while the Woodwind 36 is $1,199 (check price). With connected pellet grills getting more and more expensive, they kept this one as a good value.