Disclosure: This article may contain affiliate links. If you buy a product through an affiliate link, we may receive a commission at no cost to you.
Article updated from November 3, 2022.
Solo Stove has been releasing new product after new product lately. Most recently they've released a pellet fueled patio heater, a fire resistant blanket and a tabletop fire pit. Now they've come out with a new accessory for their popular smokeless fire pits, the Fire Pit Surround.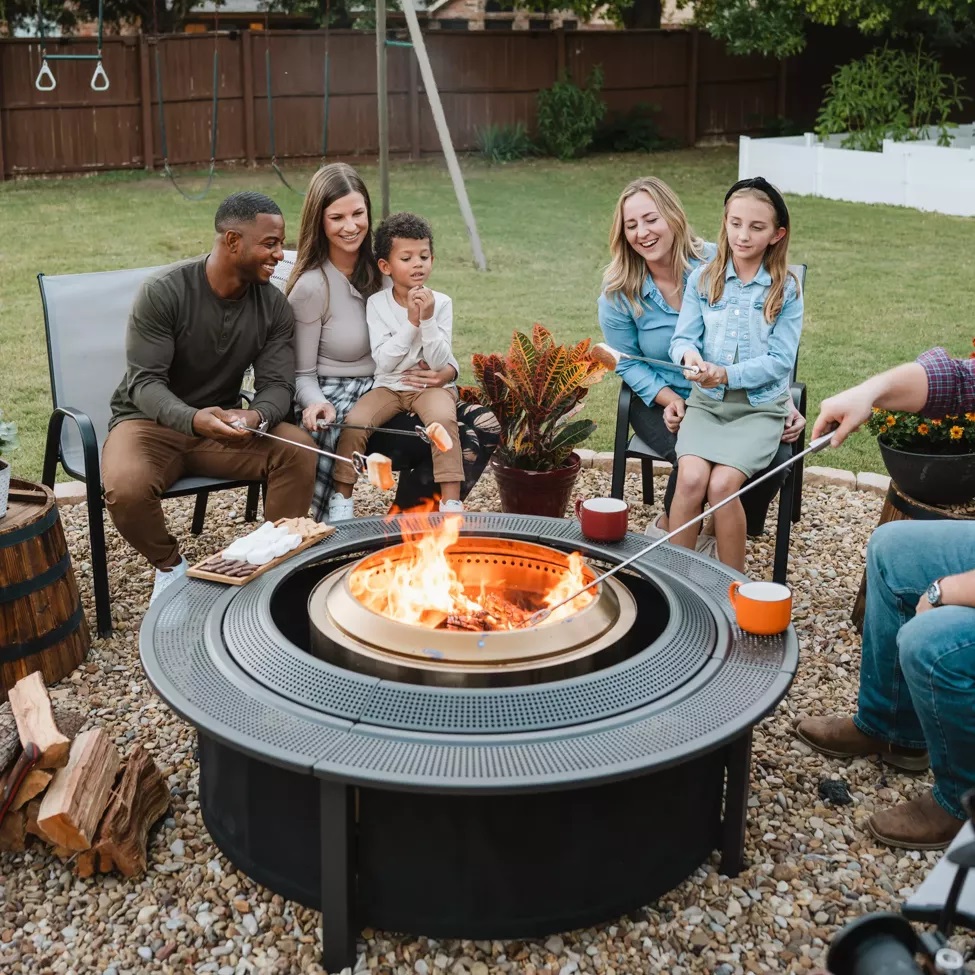 Surround Details
The Fire Pit Surround retails for $449.99, but is frequently on sale, so check the price. It goes around Solo Stove's Bonfire or Yukon fire pit to make it a more substantial centerpiece in your backyard. It's designed to have cool airflow, so that you can use it as a place to put down your favorite beverage. It also serves as protective barrier to keep everyone safe from accidentally touching the fire pit.
Constructed from powder-coated steel and UV-resistant polyester, it's designed to last and comes with a lifetime warranty. It also has adjustable feet so that you can level it on various surfaces. Given the added bulk of the Surround, Solo Stove released a cover with it so it can be stored outdoors.
Our Favorite Accessory
While there are so many different great Solo Stove accessories, this has to be our favorite. It takes the fire pit and transforms it into a feature in your backyard. It adds a new level of bulk to the fire pit, so it seems more permanent.
Safer for Kids
As a parent, I would always get worried any time my kids (or dog) would walk anywhere near the Solo Stove when a fire was going. The Surround works as advertised and helps ease that fear by creating a barrier around the hot fire.
Works with Other Accessories
Just because you get the Surround, doesn't mean you can't use any of the other great accessories from Solo Stove. It's designed to still work with them.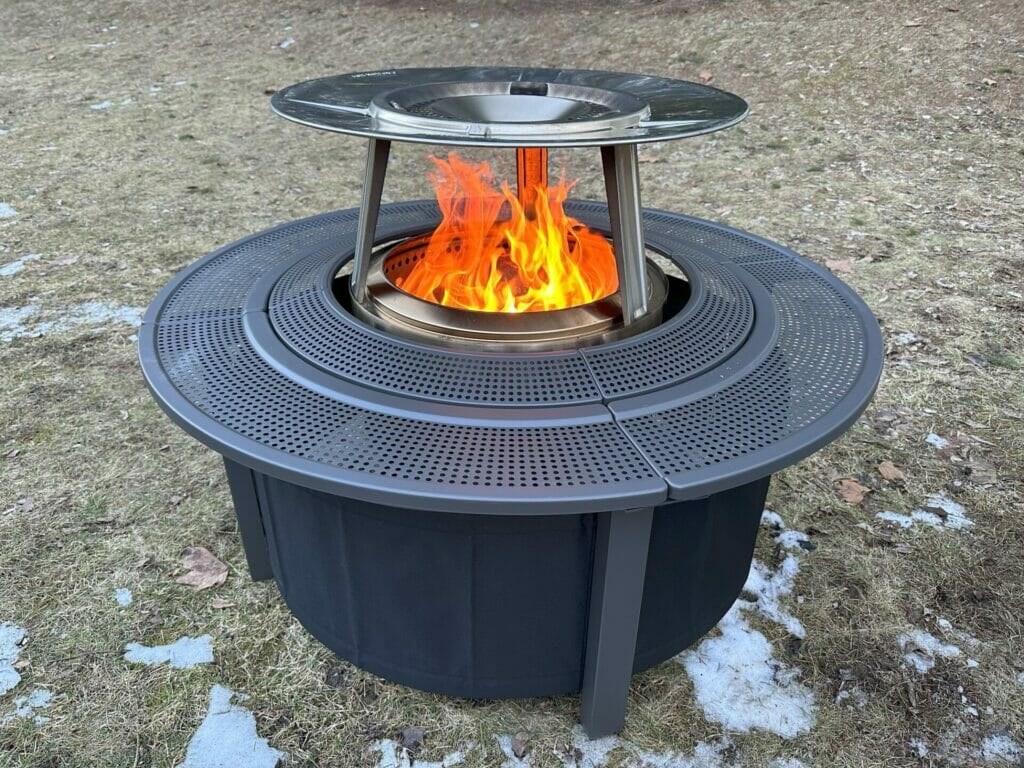 On cold days, we used it with the heat deflector to help keep everyone warm. While it means that the tabletop area around the Surround was also getting warmer, it still offered that protection.
Conclusion
Solo Stove has a history of listening to customer requests in creating new accessories for their fire pits. It's great to see them continue that trend with the Surround.