Disclosure: This article may contain affiliate links. If you buy a product through an affiliate link, we may receive a commission at no cost to you.
After Nexgrill released a patio heater last week, another company is joining them. Solo Stove has expanded their product line-up into patio heaters with today's release of the pellet fueled, Tower patio heater.
Features
Retail price of $999.99, but significantly discounted, so check the price
72,000 BTUs yields a 10 foot heating radius
Pellet fueled with a 25 lb gravity-fed hopper
Approximately 3 hours of burn time on a full hopper
An ash pan is located on the bottom of the heater for easy clean-up
Summary
The Solo Stove Tower is a good looking product that works well with Solo Stove's existing portfolio and consumer base. It features cold-rolled and 304 stainless steel, with a lifetime warranty, so it should be a product that lasts. The base is on wheels, making it easier to move around, which is important as it weighs 104 pounds.
It's nice that it runs on pellets, which is a differentiator from what's on the market. Using pellets for heat produces more BTUs than propane (72,000 BTUs vs. 40,000 – 50,000 BTUs) according to Solo Stove. Conversely to that, it's hundreds of dollars more than propane powered competitors.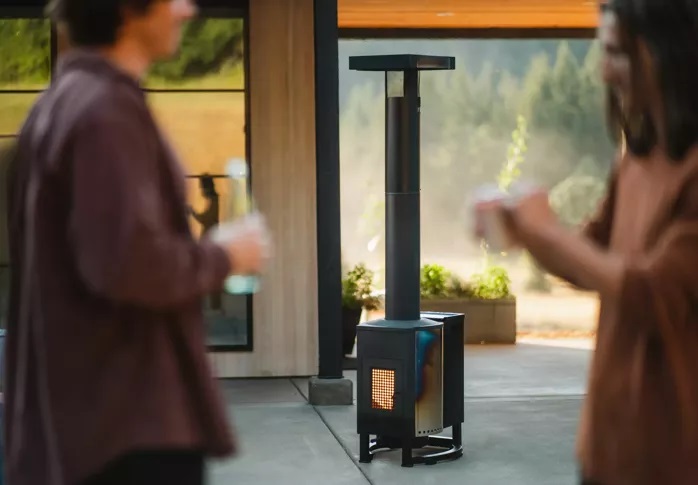 Patio Heater Expansion
With two patio heaters released in two weeks, we'll see if the trend continues of outdoor cooking and lifestyle companies expanding into outdoor heating. Beyond being another product to sell, it makes sense as an area of expansion for the following reasons.
It's an adjacent category for existing grill and fire pit owners
It helps extend the outdoor season, which is beneficial for the whole product portfolio
Patio heaters run off propane, or in this case pellets, which are fuel sources that target customers will likely have on hand and are familiar with
New Solo Stove Products
Solo Stove has been on a tear in the second half of the year releasing new products. They released the Solo Stove 2.0 in August which featured a removable ash pan, then they released the Mesa tabletop fire pit, followed by Colorways for the Solo Stove 2.0, the Tower patio heater and a flame resistant blanket.
They indicated on their Q2 earnings call that they has some new product releases in the back half of the year. We'll see if they're done now or if they have anything left in the hopper as we get into the holiday season.