Well, that didn't take long. Blackstone teased their long awaited pizza oven yesterday and then today, just a day later, they launched it for sale on their website. That's not much of a tease Blackstone! They must have saw they made our list of outdoor cooking products announced for 2022 but never released.
Features and Specs
Retail price of $999 (check price) – they run sales
Stainless-steel, double-walled cooking chamber
A pizza stone above and one below that you launch the pizza onto
The lower stone rotates so you don't have to rotate the pizza with a peel while cooking
Big enough for pizzas up to 16″
Temperatures up to 900 degrees
Electronic ignition system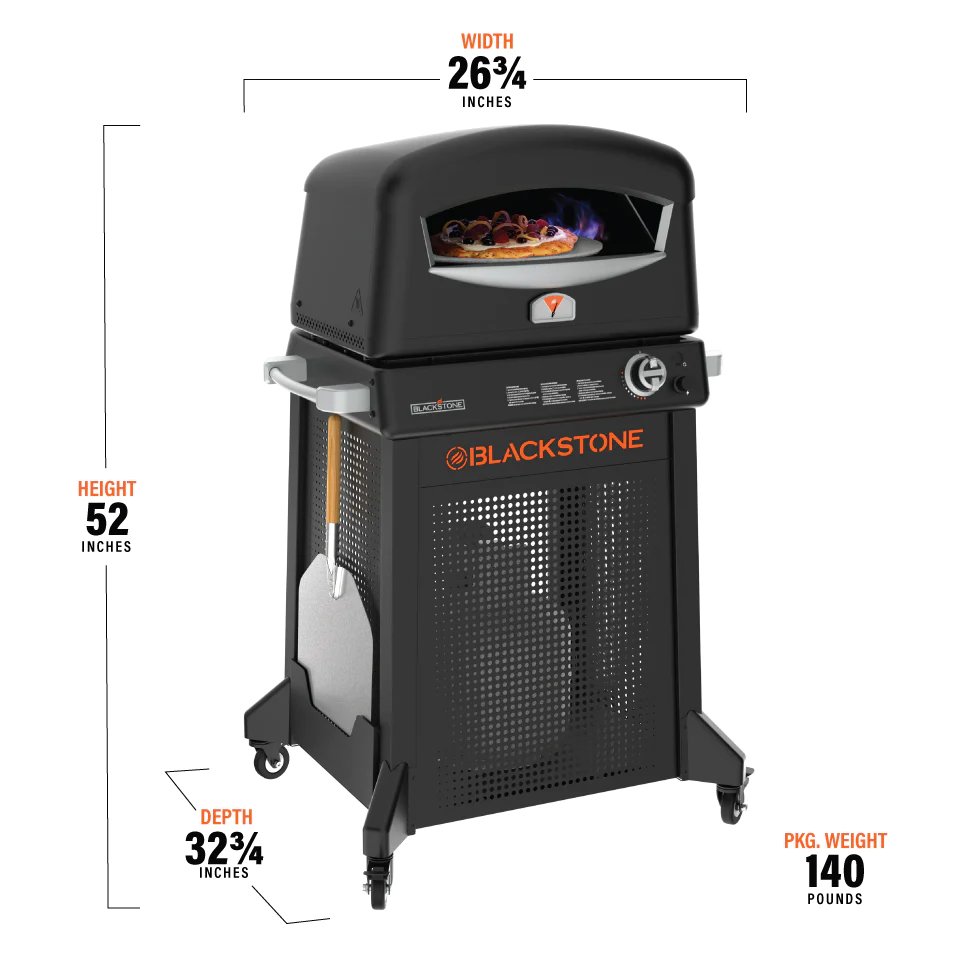 Overview
There's a lot to like about Blackstone's new pizza oven. It checks all the boxes in terms of construction and temperature. The rotating stone adds convenience to cooking a pizza and lessons the learning curve for beginners.
Having an electronic ignition also is a great feature, especially if you are cooking in windy or cold conditions. One of our biggest complaints on pizza ovens we tested are the manual ignitors that are difficult to start.
Comes on a Cart
Pizza oven companies have been releasing carts and tables recently, to solve the problem of where to put your pizza oven. Blackstone's comes on a cart, so that is a nice touch. Right now they only sell it on the cart, but we'd imagine they'll be sold separately in the future.
Conclusion
If you're in the market for a 16″ pizza oven, the Blackstone Pizza Oven is definitely worth considering. It's a little pricey at $999, compared to the beloved Ooni Koda 16 at $599. Once you start including the cost of a cart though and the value of the features the Blackstone adds, it becomes harder to pass up.