Disclosure: This article may contain affiliate links. If you buy a product through an affiliate link, we may receive a commission at no cost to you.
2022 was a different kind of year for the grilling industry. The high hopes from record sales through the pandemic came crashing down with cash crunches and a glut of inventory. Possibly caught-up in that are some products that were supposed to be released, but still haven't been.
Traeger
Traeger made a big splash last spring with the release of the new Timberline featuring an easy cleanout and an induction burner. At the launch, they also said that a pizza oven accessory would be available later in 2022.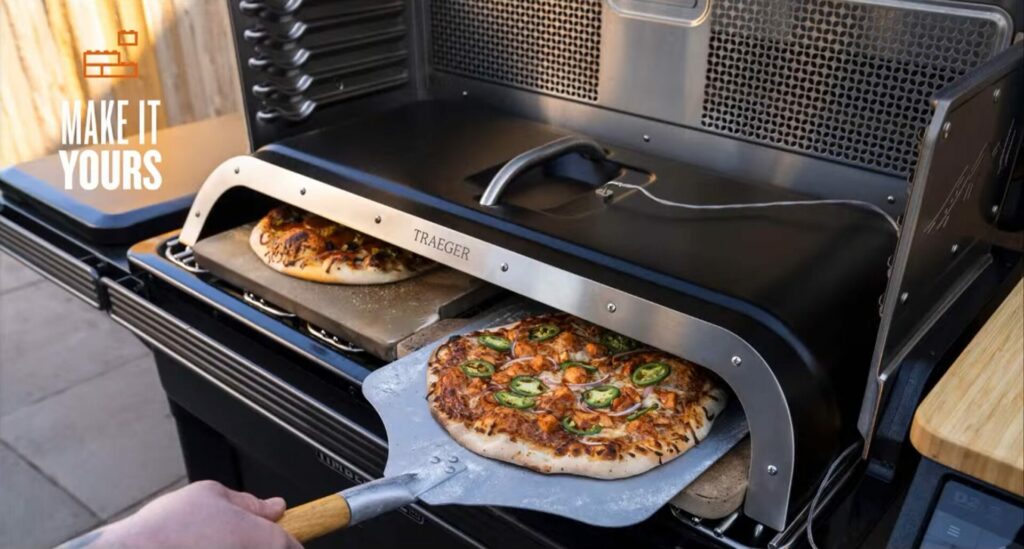 We haven't heard anything about the pizza oven accessory since the launch. The above image from the "Make it Yours" section on Timberline product page isn't shown anymore. Hopefully we'll see it in 2023.
In the meantime, a dedicated pizza oven is the way to go. They will hit temps much higher than the Timberline and probably won't be much more expensive than the pizza oven accessory. We like both the Ooni Koda and the Solo Stove Pi.
Napoleon
Last April, Napoleon teased an electric, connected grill called the Napoleon Rogue EQ. The grill features a 7-inch LCD screen and can be controlled with your phone through Wi-Fi or Bluetooth. At the time of the announcement, it was supposed to be launched in fall 2022.
Fall 2022 has come and went, and now the product page doesn't give any timeframe for release. With all of the electric grill trademarks and patents coming out, we think 2023 will be a big year for electric grills. Hopefully the Napoleon Rogue EQ will be part of that.
In the meantime, if you're looking for an electric grill, check out the Char-Broil EDGE. It's the first full-size electric grill, and we were happy with how it performed in our review.
Blackstone
There was a ton of hype around Blackstone leading into 2022. They were scheduled to IPO, before it fell through, and they were growing like crazy. As part of their IPO hype they showed-off a new pizza oven at the New York Stock Exchange on Instagram. The pizza oven was shown in their investor deck for their IPO as a 2022 release.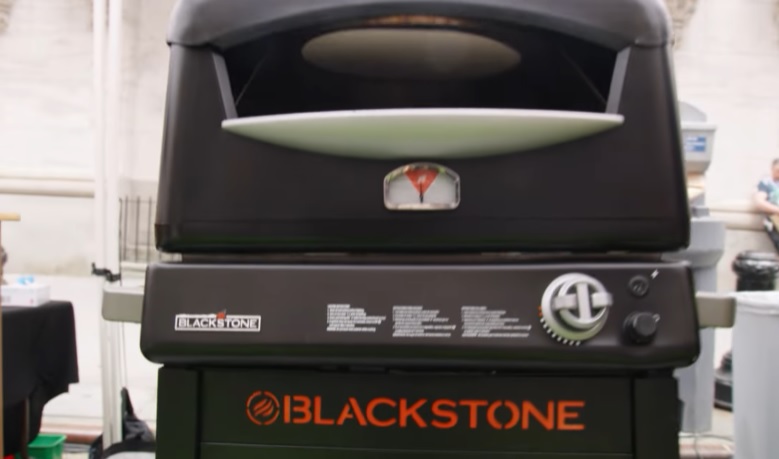 Blackstone removed their video on Instagram, but above is a blurry screenshot of it. Now we're in 2023, and still no pizza oven. With no mention of it anywhere, we'll see if it gets released.
The Blackstone pizza oven is unique in that features a rotating stone, so you don't have to turn the pizza. If you can wait for it, and the Nexgrill Ora isn't released soon, we'd again recommend the Ooni Koda or the Solo Stove Pi as a replacement.
Update: Blackstone announced their pizza oven again hours after we published this article, and then released it a day later.
Grilla Grills
Big changes happened at Grilla Grills this year. They were bought by American Outdoor Brands (AOB), who then moved their operations from Michigan down to Missouri. AOB said on a conference call that they would have new product launches in fall 2022, with a major launch in spring 2023.
At least Grilla Grills provided an update on a call last month, and pushed the new releases back a couple quarters. They haven't provided much information on what they'll be releasing. The only thing they've said is it was a product they created prior to purchasing Grilla Grills, but Grilla Grills is a good platform for it.
What they plan on releasing could be anything, but if you're just looking for a good pellet grill, the Traeger Pro 575 is a great go to. It's always performed well for us and we like the large cook chamber size when compared to other pellet grills with a similar surface area.