According to data and research company IBISWorld, there are 28,612 BBQ and outdoor cooking stores in the US in 2023. That includes high-volume, big box stores like Home Depot. As an independent grill store owner, how do you stand out from the crowd?
I talked to Rick Martin, the founder of Texas Star Grill Shop about that. As we covered in the first part of this two part series, Texas Star Grill Shop started as a bootstrapped business that has successfully grown into five stores.
Promotion
Just having a business isn't enough to get people in the door. Texas Star Grill Shop knows this and is very focused on promoting their business. They're constantly marketing, running events, and selling unique products.
Marketing
Marketing is important for filling the top of the funnel and finding new customers. While the means of doing that are ever changing, that idea has remained the same as long as businesses have existed.
ultimately you wanna find new customers looking for grills, so I think there's three types of marketing to find the people that are looking for a grill. (There's online marketing) like Google adwords that works really good, and then we want to create a community. that's where Instagram comes in. we have a community of followers that hangout, come to the store store every week, and so forth. instagram is really good about promoting that, giving people new ideas. usually people that are following us on Instagram are hardcore BBQ grillers, so they see a a new product and they really react to it. then, there's that long-term marketing. we do sports talk a lot where we're just trying to create brand awareness. we advertise with the Houston Texans football team, that's a great brand association between the Houston Texans and Texas star grill shop, and hopefully builds our brand equity.

Rick Martin, Texas Star Grill Shop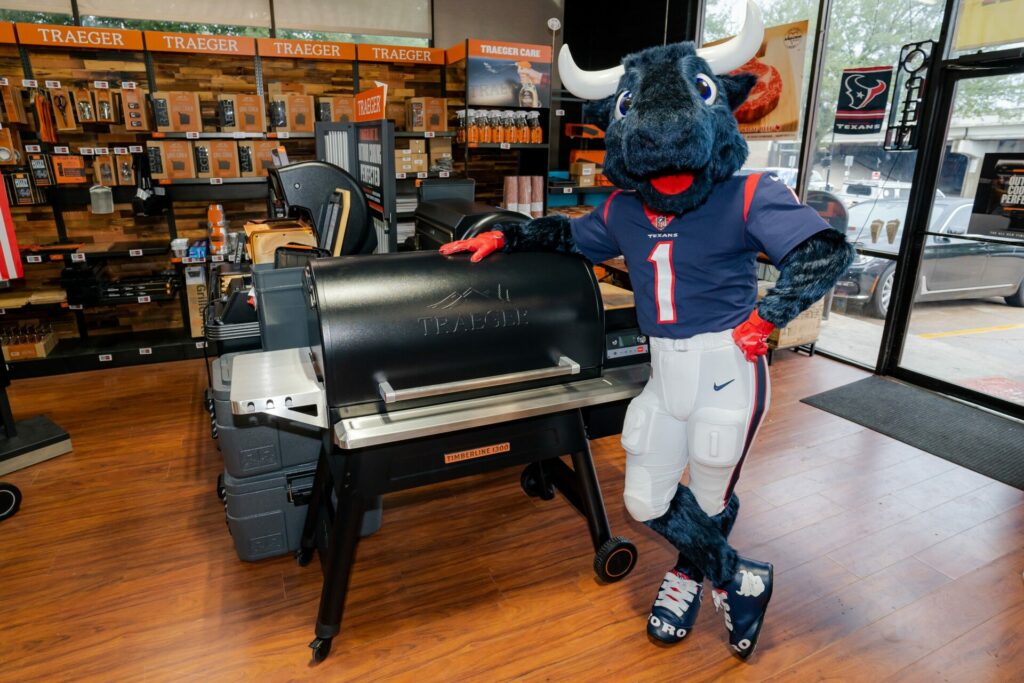 Events
While marketing is great for building brand awareness and keeping your brand in the conversation, in-person events are also important for promotion. They drive enthusiasm with your current customers, show-off products, and are a great introduction for new customers.
we try to have some kind of special thing going at least twice a month. we rely on our manufacturers that can help us with some of that, but for example Aaron Franklin came to our book signing. we handed out free beer from a local brewery, St. Arnold, we only use their beers and just make it into a little party. it's more like a church service for people that love to barbecue. my dad was a pastor, and sometimes you gotta bring everyone in and get them reenergized on the religion of BBQ.

Rick Martin, Texas Star Grill Shop
Texas Star Grill Shop was the first dealer to sell the Franklin Barbecue Pit, as part of the growing Franklin Certified Dealer Network.
If you follow Texas Star Grill Shop on social media, you also know that they also frequently work with fellow Houston grill company, Pitts & Spitts.
we created a day called national Pitts & Spitts day, we did a big thing on November 10th for example. Gozney came in October, we did a big pizza cookout. we just try to create little events to try and drive people in the store, if we can drive people in the store maybe they'll see something they wanna purchase, and make their life better.

Rick Martin, Texas Star Grill Shop
Unique Products
Texas Star Grill Shop has everything you could want when it comes to grills, but one thing that makes them different is they sell unique, hard to find meat.
that started kind of weirdly, we knew someone that had this wagyu beef, and so initially we bought some brisket and put it in a white refrigerator in the back. kind of like we're almost selling drugs, we tell people to "come on back, I'll show you what I got". that led to us now selling about $600,000 in meat. we have a Packer out of austin that actually cuts the meat for us, vacuum packs it, and we sell it fresh, it's not frozen. We have vacuum packed, fresh cut, steaks, brisket and stuff like that. mainly what we sell is around the beef area, but if we find something that's really spectacular (we'll sell it). for example,there's a certain shrimp that is sold to ruth's Chris steakhouse. this shrimp is so large that there's not enough of them to sell it anywhere else, except they let us start buying it. so, we sell this super large shrimp, it's almost like a mini lobster.

Rick Martin, Texas Star Grill Shop
Another specialty food they sell is high quality salmon. They get the "real" kind that aren't dyed to make them red. They have someone cut them down into salmon steaks and remove all the little bones, so they're ready to cook and eat.
Grocery Store Foundation
Rick's background is selling products to grocery stores, and he's carried lessons learned from that into making his stores appealing. You'll notice the difference both with their displays and pricing.
we come from selling to grocery stores, so we kind of have that grocery store vibe. we don't want to mark everything up really high, we want to sell it at a good price and build little displays (to sell it). that's a little different than the traditional grill store, because there's not a good infrastructure for buying charcoal for grill stores, for example. we buy by the truckload and we put it in our warehouse and then we distribute it to our stores, where a typical grill store would try to order 20 bags of charcoal. that's really hard to do without a lot of people touching it, and a lot of markups along the way.

Rick Martin, Texas Star Grill Shop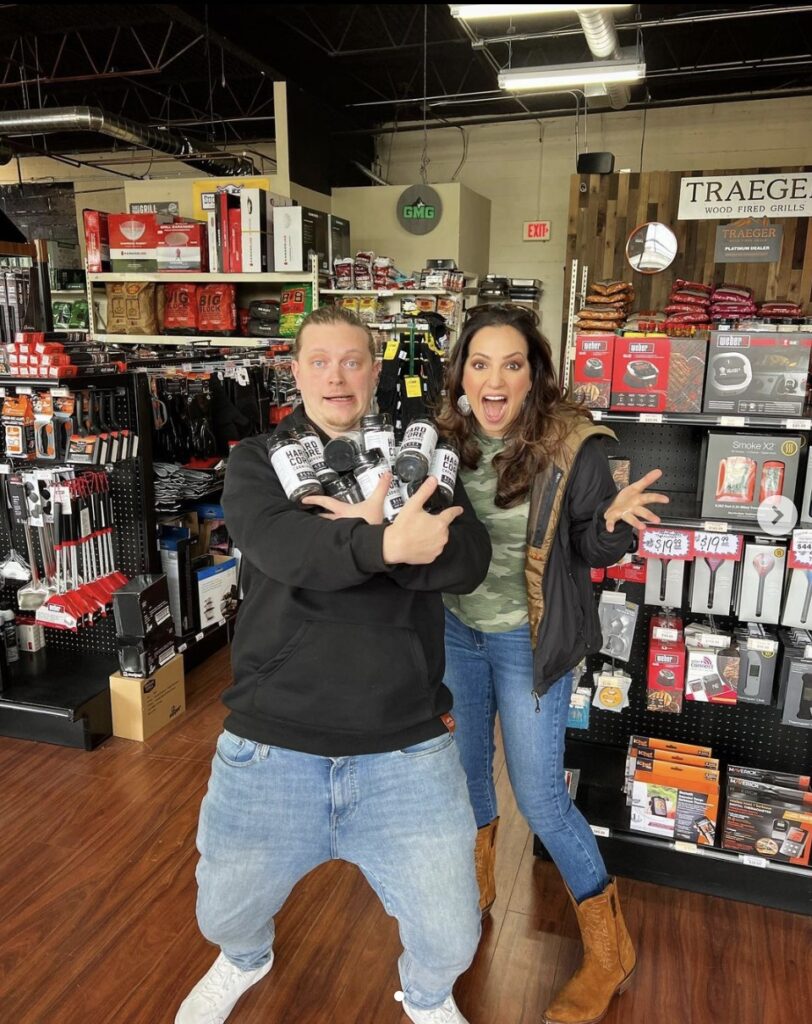 Competing with Big Box Stores
With big box stores becoming more outdoor cooking focused through the pandemic, it can be hard for the independent grill shop to compete. Texas Star Grill Shop has found their biggest advantage is the level of service they can provide.
if you want to talk to somebody, we wanna we wanna talk to you. in fact, if you come to our store and you don't want someone to talk to you, you probably should go somewhere else. we're gonna talk to you, we're going to try to assist you, and show you things, kind of like a museum. there might be something new, and we tell our people to show customers, and get in conversations with them, ask them what they currently grill with. you're either selling or you're planting seeds. if someone comes in specifically to buy something, then you're creating a solution, but if someone is just coming in to hang out then you're wanting to plant seeds, get them thinking about it.

Rick Martin, Texas Star Grill Shop
Role of the Manufacturer
While Texas Star Grill Shop is active with promoting their business and creating a great store environment, manufacturers play an important role in the process. That's something that Rick has learned through the years.
what doesn't work is a company that doesn't do anything with their brand. they make a product, but they don't really do much marketing to support it. sometimes we'll see a really cool product, and we'll want to buy it because we think it's pretty cool, but then there's nothing behind it, so it usually doesn't sell very good long term. what we like to do is sell things that the manufacturer is doing something on their end to drive some customers. we need also when we plant that seed for the product, for (the customer) to be able to go easily research it and then find more stuff that help's them close the sale. brands work really good for us, you know like treager.

Rick Martin, Texas Star Grill Shop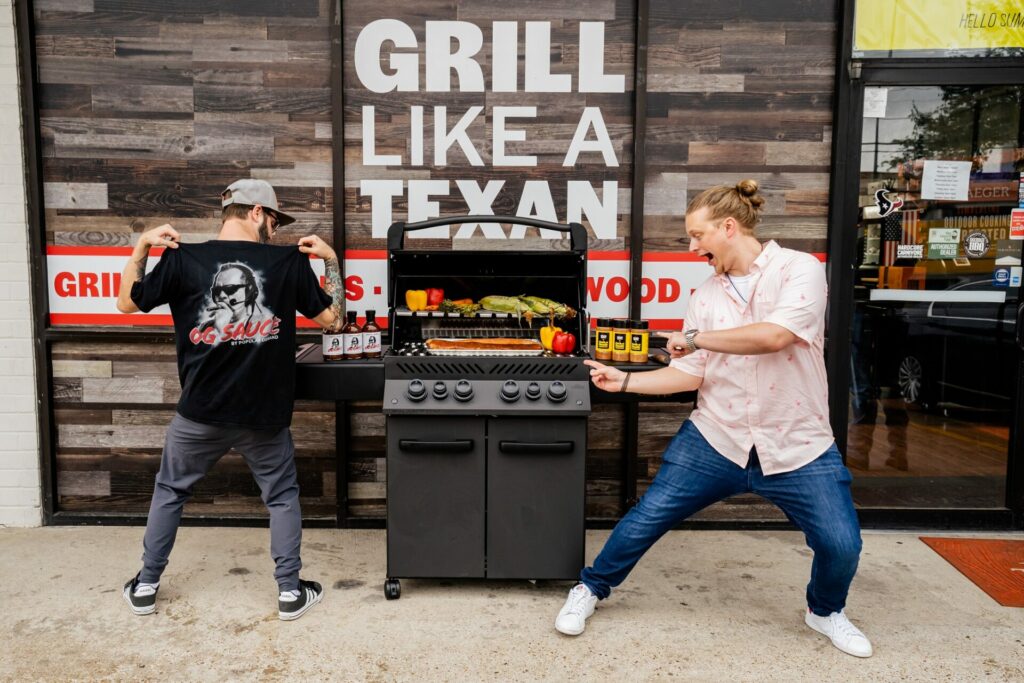 Growth
Rick and his team have done a great job growing the business into what it is today. He's still looking ahead though with a fifth store opening soon, and bigger plans for the future. He thinks that's important not only for the company, but also the employees.
we do have a business plan, so we build a plan for what we think we want to do in the future, but I would say really we're still too small execute that plan. our first hope is that this next store does really well. I think ultimately if you're running a business you have to be on growth mode, you have to think that way. the reason why is because your employees don't like working for a company where it's a dead end job. they like working for an up and coming company that's growing and things are happening. if you're not growing you're probably going the other way. that's the way I look at growth. A business is like a big bucket of water and there's a hole in the bottom. if you do nothing, the bucket is getting emptied, but if you keep filling up the top faster than what's coming out the bottom, then it starts to overflow. we want to keep it overflowing

Rick Martin, Texas Star Grill Shop
Final Thoughts
My conversation with Rick ended with some great advice for any business leader, not just limited to running a grill shop.
you have to be passionate about what you do. if you're going to do it, you have to do it full force, but you have to want to do it. You have to like what you're doing, understand it and be able to communicate it with people. If you lose that passion you better find somebody that can manage the business that has that passion. Another thing is you're always going to have problems, so you've got to figure out a way to move past those problems and keep thinking about the big picture. I think about when we were brand new, and we'd have a problem, and it would really really bother us. today we have a problem and it bothers us, but we keep searching for a solution and realize that we can't make everyone 100% happy, but we can try.

Rick Martin, Texas Star Grill Shop