Gozney has a slate of cool food centered events planned for this year. Going along with their mission to change the way the world cooks outdoors, they just hosted a pop-up restaurant on the clifftops of the Jurassic Coast.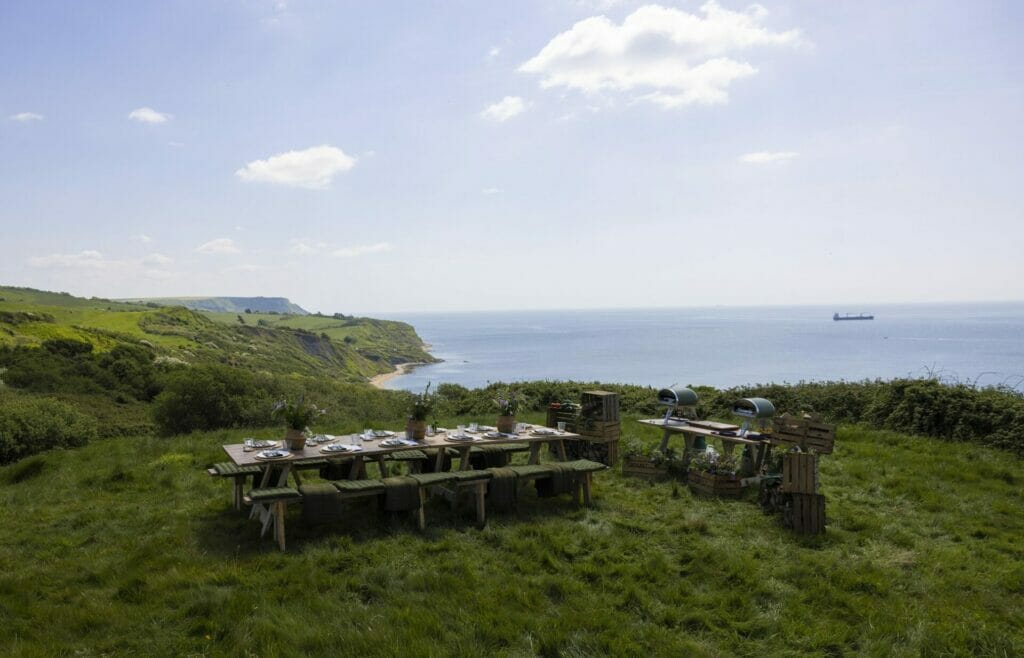 Chef Chris 'Flamebaster' Roberts partnered with Gozney on the event, and showed what can be done with live-fire cooking. He cooked the whole meal on Gozney's Roccbox pizza oven, but as he showed, the Roccbox is so much more than just a pizza oven.
It has been a pleasure to host guests here on the Jurassic Coast – a completely unique experience that demonstrated the most evolutionary method of cooking in a truly modern way. Fire is where food really began, and there's just something about using this method that creates incredible flavours, textures, and aromas. Getting out in the great outdoors without any distraction and bonding over food is something we don't get enough of anymore, so we hope this has encouraged people to ignite their passion for cooking over flame and to join the fire cooking movement this summer.

Chef Chris 'Flamebaster' Roberts
The pop-up restaurant at the UNESCO World Heritage site featured a hyper-local menu, featuring ingredients all sourced within a ten-mile radius. Some of the menu highlights were regionally grown burnt leek, Dorset goats cheese, and a locally sourced catch of the day.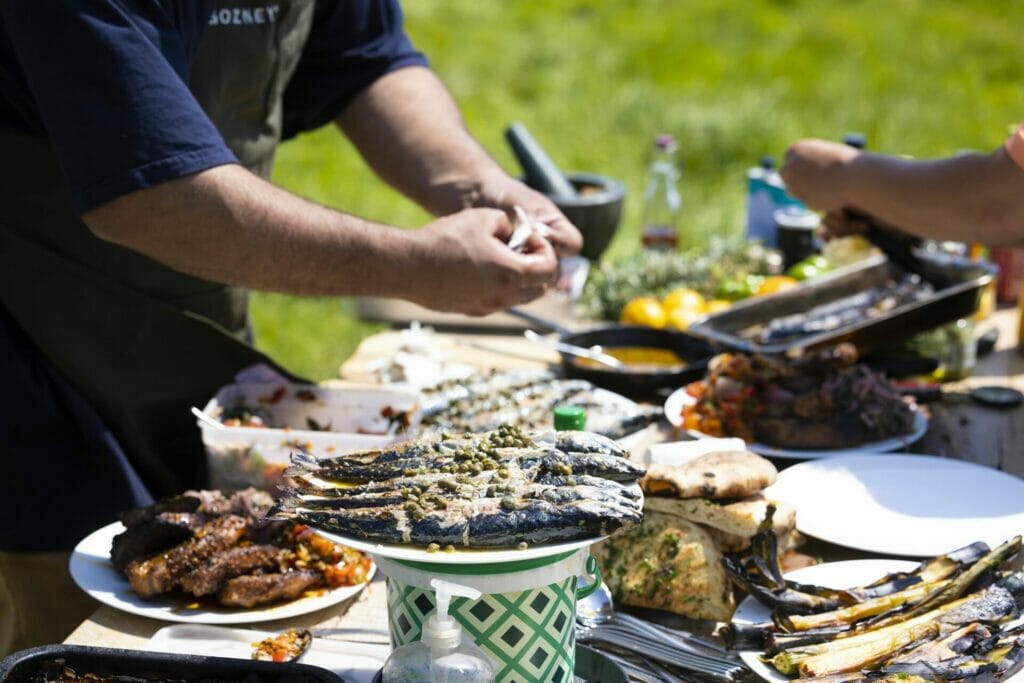 The menu was so local in fact, that fans of Gozney will note that Gozney HQ isn't far from where the pop-up restaurant was held. Just along the coastline is where the Gozney story started, and the Roccbox was designed and developed.
This is a really exciting opportunity to take our much-loved Roccbox out in the wild, where it belongs! We are constantly on a mission to design and innovate to maximise the live-fire cooking experience – and this is the ultimate example of the Roccbox's capabilities!

I built my first pizza oven by hand in my back garden – and it truly changed my life. I channelled my energy into cooking and witnessed first-hand the transformational and cathartic power of live-fire cooking, so we are so excited to bring it all back to Dorset and encourage people to cook different this summer.

Tom Gozney, Gozney Founder
Cooking inspired meals isn't the only recent news for the much loved Roccbox. In celebration of spring Gozney released a limited edition Yellow Roccbox. They also extended it's capabilities with the new Mantel, which adds space to the front of it.