Not only does Gozney make some of the best pizza ovens, but they have been creating some of the most innovative food events this year. After recently launching a Chef Tour, now they're going to have UK's most remote restaurant for one day only.
Gozney is teaming up with celebrity chef Chris "Flamebaster" Roberts on a pop-up restaurant on the Jurassic Coast. The restaurant will be there only on May 24th, at 12:30 pm.
Chris has created an exclusive hyper-local menu for the event that features produce within a ten-mile radius, and locally caught catch. All food will be cooked on the Gozney Roccbox, which just had a limited edition Yellow version released.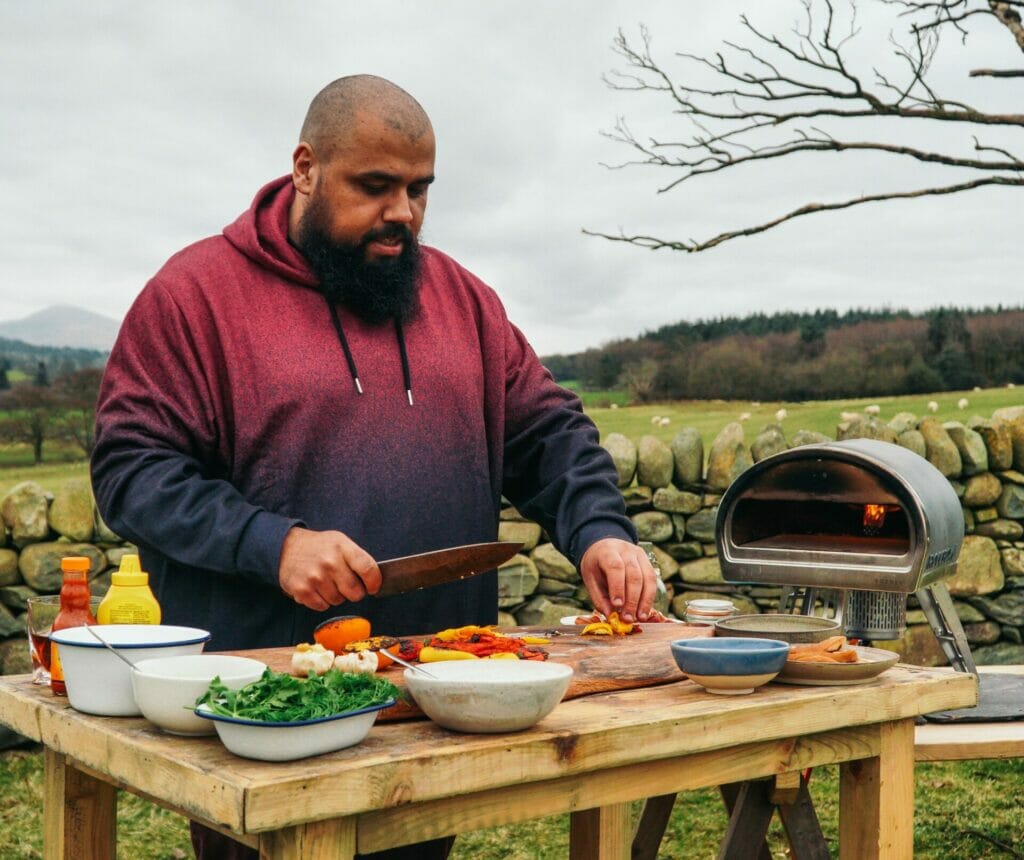 Given the remote locale, guests will have to find the exact location via its what3words location and venture across the Dorset countryside to find it. It's a perfect venue for the Roccbox, which is a portable pizza oven that collapses down into a small package.
At Gozney, we are constantly pushing the boundaries of cooking with fire and design, so this is a really exciting opportunity to take our much-loved Roccbox out in the wild to showcase the beauty and power that fire-cooking can hold

Tom Gozney, Founder of Gozney
The menu includes a starter of Burnt Leek and Goats Cheese, followed by locally caught catch of the day, Lamb Chops with Spiced Butter, Charred Salsa Criolla and Pickles and finally a Burnt Cheesecake.
Fire is where food really began. From the earliest times, cooking over an open flame has been all about bringing people together to share a meal. There's just something about cooking with fire that creates incredible flavours, textures, and aromas, and what better utensil to achieve this with than the Roccbox – it is so much more than just your standard pizza oven.

Chris 'Flamebaster' Roberts
Space in the exclusive live-fire dining experience is limited. To find out more, and register your interest for a chance to attend, check out Gozney's website.