Disclosure: This article may contain affiliate links. If you buy a product through an affiliate link, we may receive a commission at no cost to you.
While Oklahoma Joe's recently released a cart that was perfect for trimming and seasoning brisket, sister company Char-Broil has come out with a cart for a different purpose. Their Entertainer Cart is focused on backyard entertaining, as the name would imply.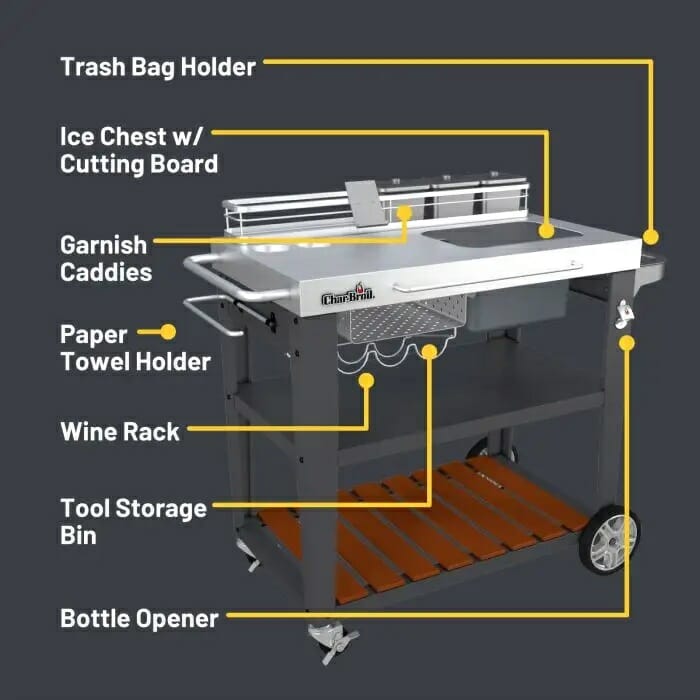 Cart Models
It comes in comes in two models, the base model retails for $249.99 (check price) and gives you a flat work surface, some storage, a paper towel holder and a trash bag holder. The Deluxe model on the other hand takes it to the next level.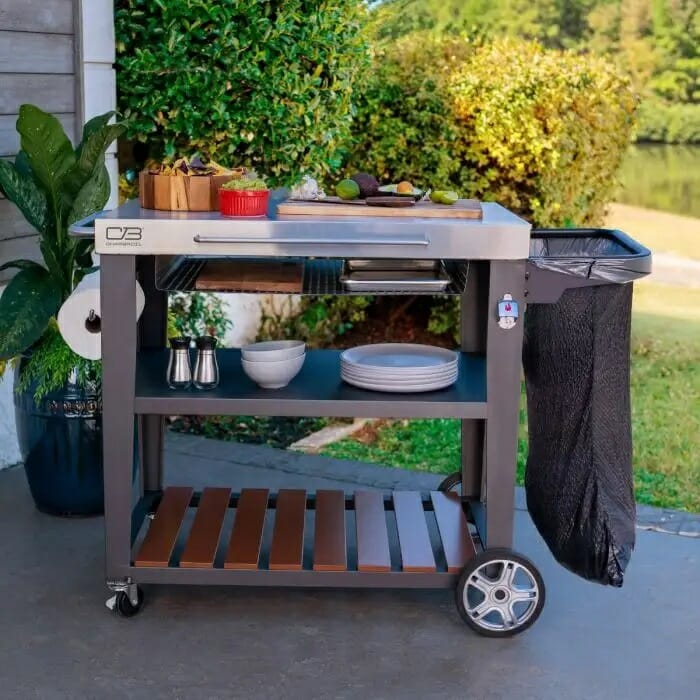 The Entertainer Deluxe Cart retails for $349.99 (check price) and has everything from the base model plus a wine rack, garnish caddies, and an ice chest with a cutting board top.
Sizing
Unlike the Oklahoma Joe's cart which has a size difference between models, both Char-Broil carts are the same 36″ in length. That's 9″ smaller than the Oklahoma Joe's DLX cart, but also $50 cheaper.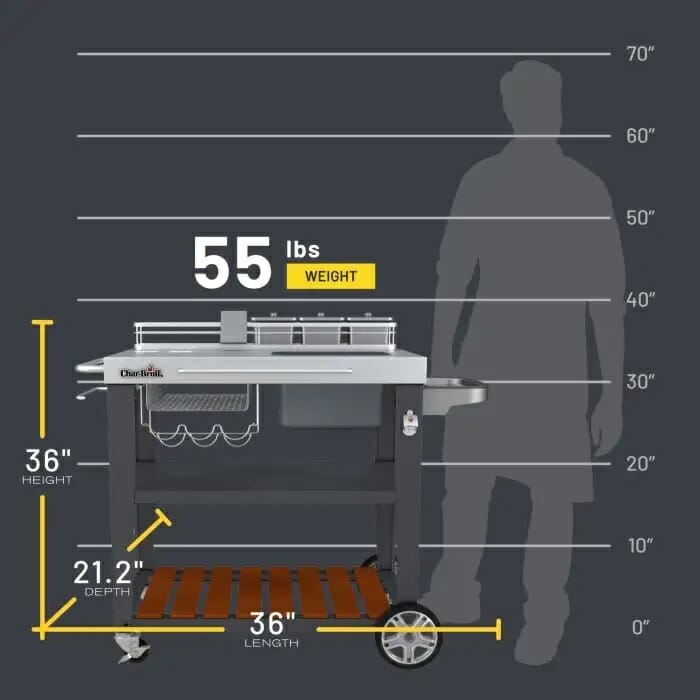 Char-Broil vs. Oklahoma Joe's Carts
It's a tough choice between the new carts because they both look great. It boils down to what you're going to use them for. If you're on a budget, the base Entertainer Cart is the cheapest of the bunch. If you need a big flat surface for food prep or using small grills and pizza ovens, the Oklahoma Joe's DLX is perfect for that.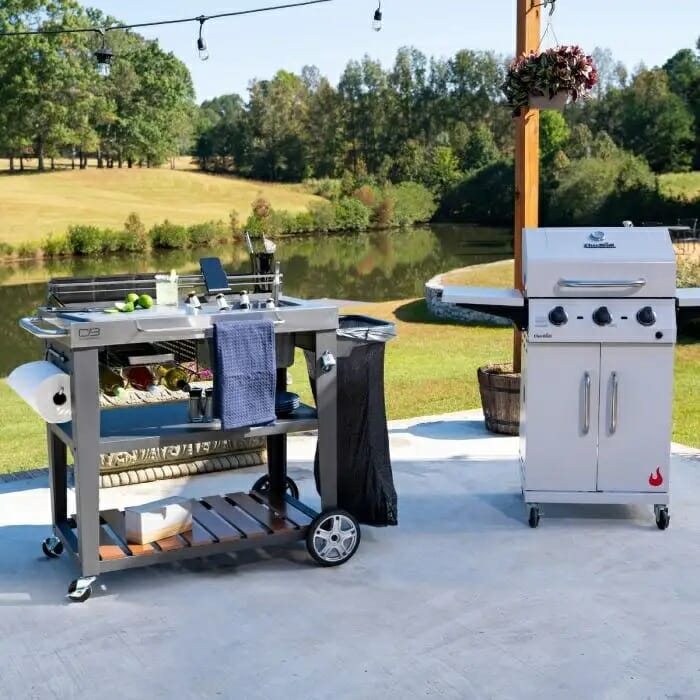 Finally, if you need a do-it-all cart for backyard parties, the Char-Broil Entertainer Deluxe Cart is what you want. The Char-Broil carts also have the added benefit of having two wheels and two casters, as opposed to four casters on the Oklahoma Joe's, which should make them easier to move around.