The recteq RT-B380 Bullseye was released as a pellet grill replacement for a kettle charcoal grill. Offering direct-flame grilling, it could sear and quickly cook burgers and steaks. In their first grill release since their founders departed, they've released an improved version of the Bullseye grill called the RT-B380X Bullseye Deluxe that gives more of the features that made the original standout.
Features and Specs
Still with a PID controller and 380 square inches of cooking space, it adds the following features.
Retail price of $799 (check price), up from $399 for the standard version
1,000° F max temperature, up from 749° F previously
WiFi connectivity to control it on your phone
18 lb pellet hopper, up from 15 lbs
Folding front shelf
304 stainless steel grill grates
Integrated ash cleanout
Thicker, upgraded metal legs for sturdier grilling
Beefier casters and bottom shelf
High Heat and WiFi
To achieve the high temps on the grill, recteq designed a completely new firepot that they dubbed the afterburner firepot. To handle the high temps, they also upgraded the grates to 304 stainless steel. Burning so hot creates ash as a byproduct, which is why recteq included an ash dump for easy cleaning.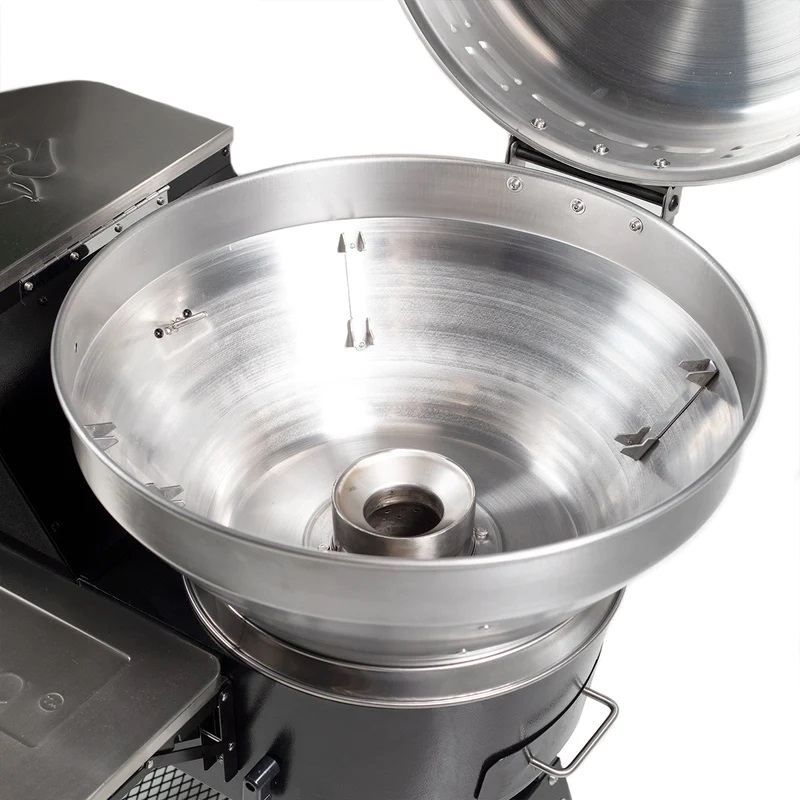 Beyond the increase in max temperature, the Bullseye Deluxe is WiFi enabled to work with your smartphone. It pairs with the recteq app to offer control of your grill anywhere. While that feature is less useful for grilling than smoking, it's nice to have and is becoming standard on pellet grills on the market.
Summary
The new and improved recteq Bullseye Deluxe grill is a unique and welcome addition to the pellet grill market. While recteq has always been a leader in maximum temperature, the new Bullseye takes it to the next level. It redefines what a pellet gill is and can do.