Grill company recteq is betting that people need pellet grills for smaller spaces. Today they released the Patio Legend 410, which looks like a smaller RT-700, and they also released the Road Warrior 340, which is a portable pellet grill.
It's recteq's first new grills since replacing their founders with a CEO appointed from outside the company.
Patio Legend 410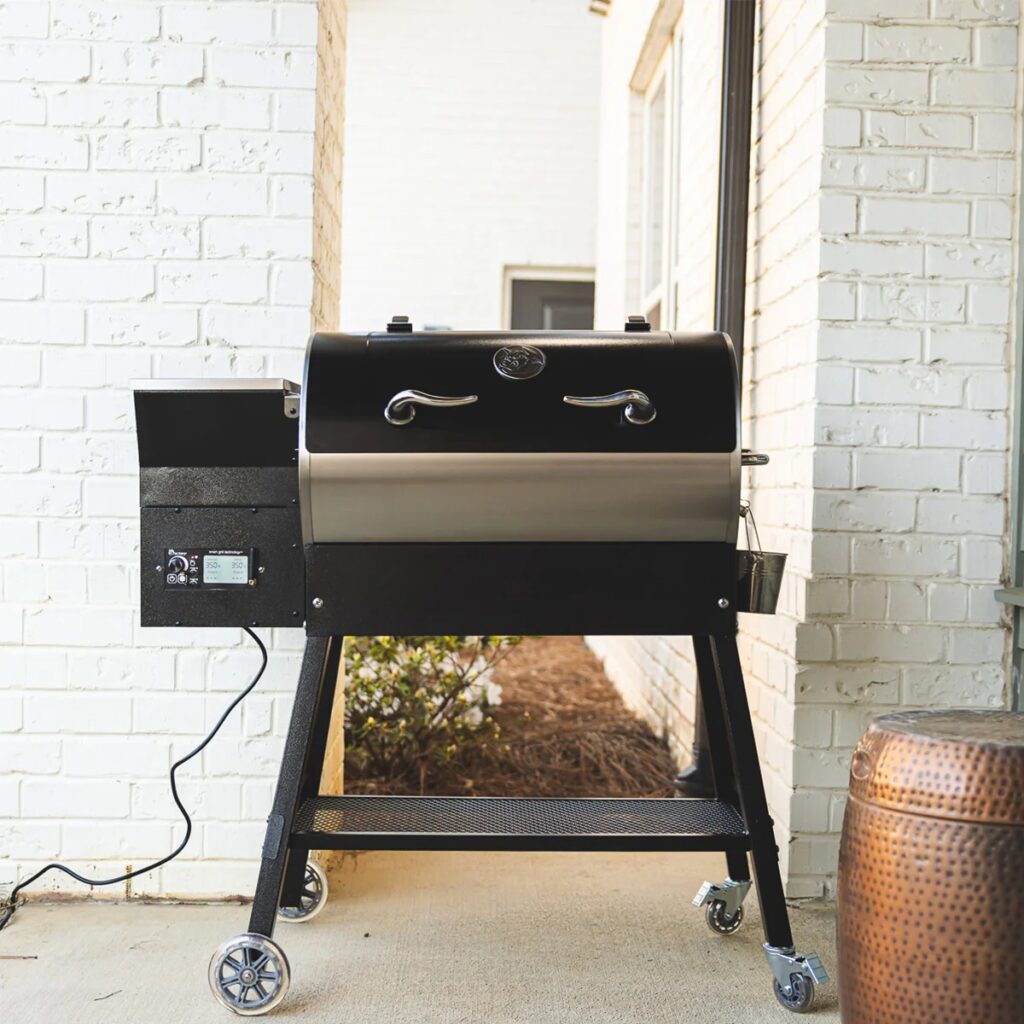 The Patio Legend 410 is designed for people that may not have much backyard space to work with. Featuring 410 square inches of cooking space and a 14 lb pellet hopper, the grill retails for $699 (check price).
The grill is similar in looks and features to recteq's other grills. That means it uses quite a bit of stainless steel. It has a a stainless steel barrel, heat deflector, and fire pot for durability.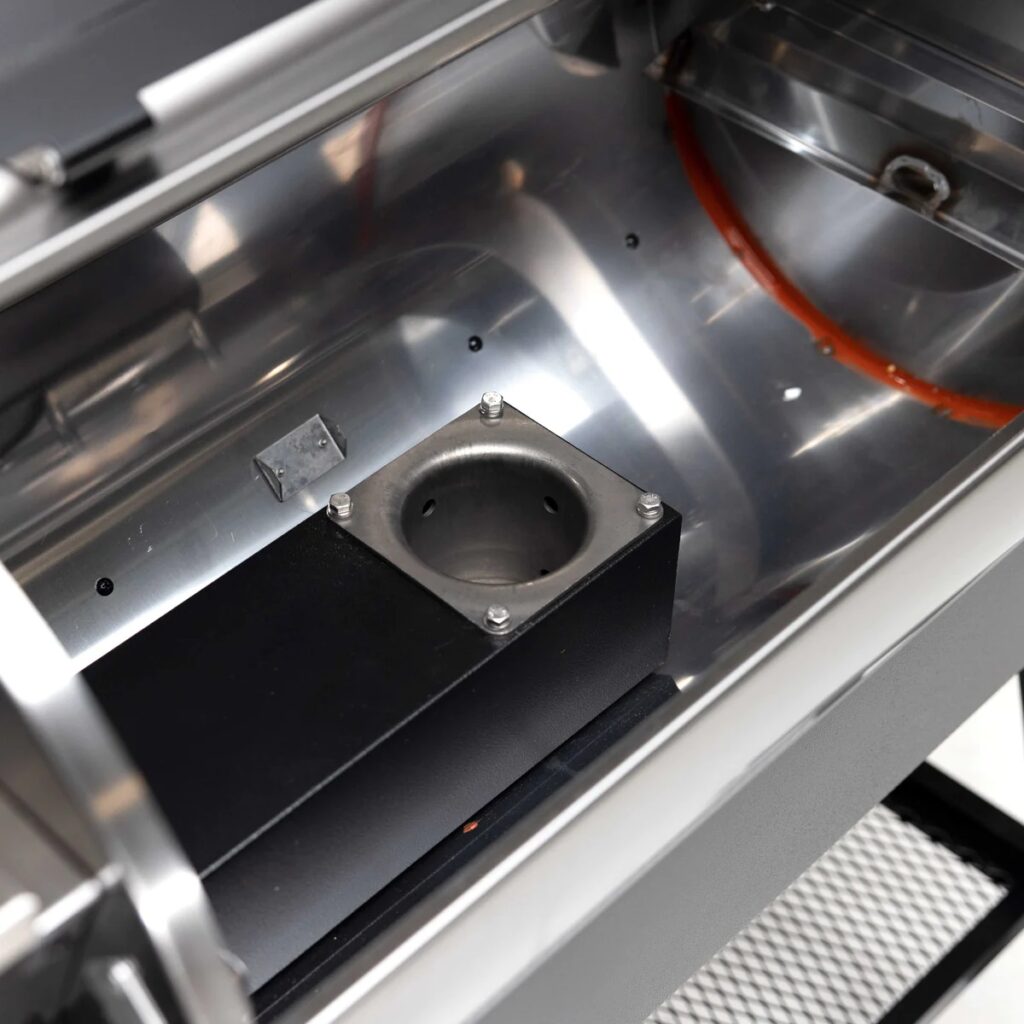 The PID controller has two temperature probes and WiFi connectivity. It produces an industry leading temperature range of 180°F to 700°F.
Road Warrior 340P
The Road Warrior 340P is recteq's first venture into portable grills. It has a collapsible cart, so that you can take it with you tailgating or camping. The grill will set you back $599 (check price).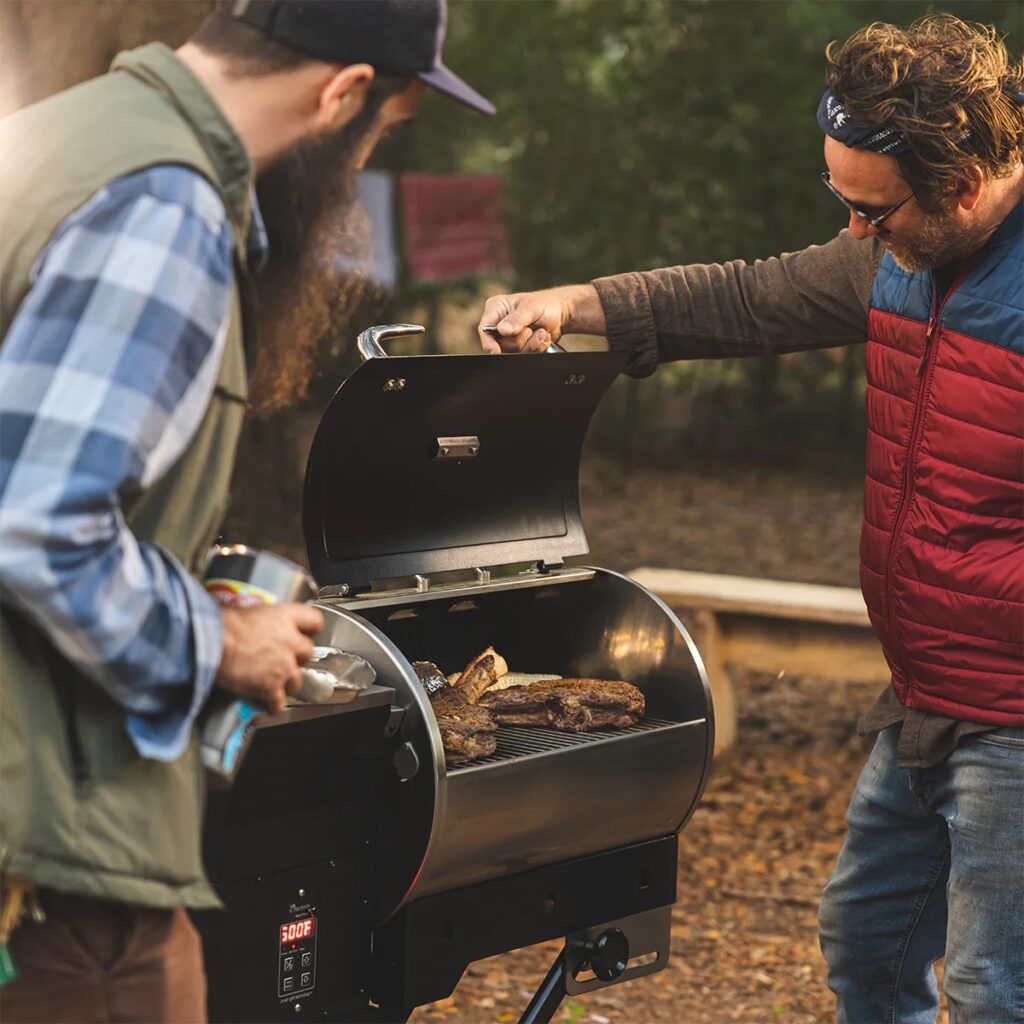 With 70 less square inches of cooking space, the Road Warrior is similar in feature set to the Patio Legend. Other than the size, it has a minimum temperature of 20°F more at 200°F, and it only has 1 temperature probe.
A tough aspect of all portable pellet grills is weight. The mechanics of a pellet grill are heavy by nature. The Road Warrior is no different, with a weight of 87 lbs, presumably before 14 lbs of pellets are loaded.
Summary
While they aren't pushing grilling forward like the Camp Chef Woodwind Pro, the Traeger Timberline, or even the recteq RT-1070, the new recteq grills may have an appeal to the space constrained. They also feature characteristics that recteq fans like. They have more stainless steel components than most, higher temperatures, and the classic recteq look.