Kamado Joe released a new kamado grill today, and as expected it was the digitally controlled Konnected Joe. The new grill brings pellet grill levels of control to kamado grilling.
Kamado Joe has been committed to delivering a superior grilling experience since the beginning. Today, we're proud to introduce kamado-style cooking to grillers of all skill levels with the Konnected Joe™, giving them the confidence and flexibility to use digital controls.

Cara Finger, president of Middleby Outdoor
The Konnected Joe is the latest example of Middleby's strategy to bring charcoal innovation to market. They now have phone connected grilling across all their grilling brands that they acquired at the end of 2021. At Char-Griller they have the Gravity Fed 980 and Auto Kamado, at Masterbuilt they have the Gravity Series, and now Kamado Joe has the Konnected Joe.
Features and Specs
Retail price of $1,699 at specialty retailers, Kamado Joe's website and The Home Depot
250 square inches of cooking space
Automatic Fire Starter (AFS) automatic ignition system to easily light your charcoal
Temperature range of 225°F to 700°F
2-tier cooking system to cook food at different temperatures
Compatible with Classic Joe accessories
Has 3 temperature probe ports on the controller
Compatible with outdoor kitchens
Connected Cooking
The defining feature of the Konnected Joe is that it has a digital controller. Like on other connected grills, it regulates the temperature of the grill by modulating a fan to adjust airflow.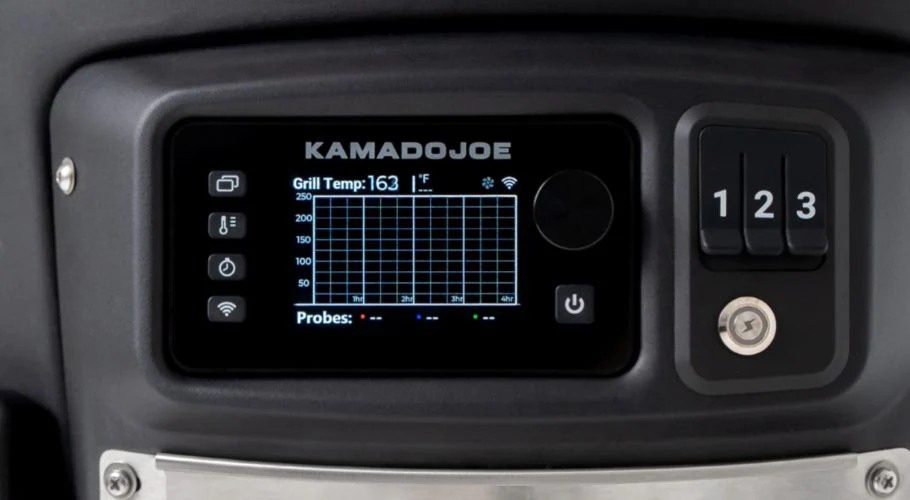 The controller includes temperature graphing, so you can analyze data from your cooks. That's something you don't see on other grills on the market, and would come in handy for refining your cooking process.
Other than using the interface on the controller itself, you can also control your cooks through WiFi with the Kamado Joe app. Like other apps on the market, you can set the temperature and time, monitor the meat probes, and review a collection of recipes.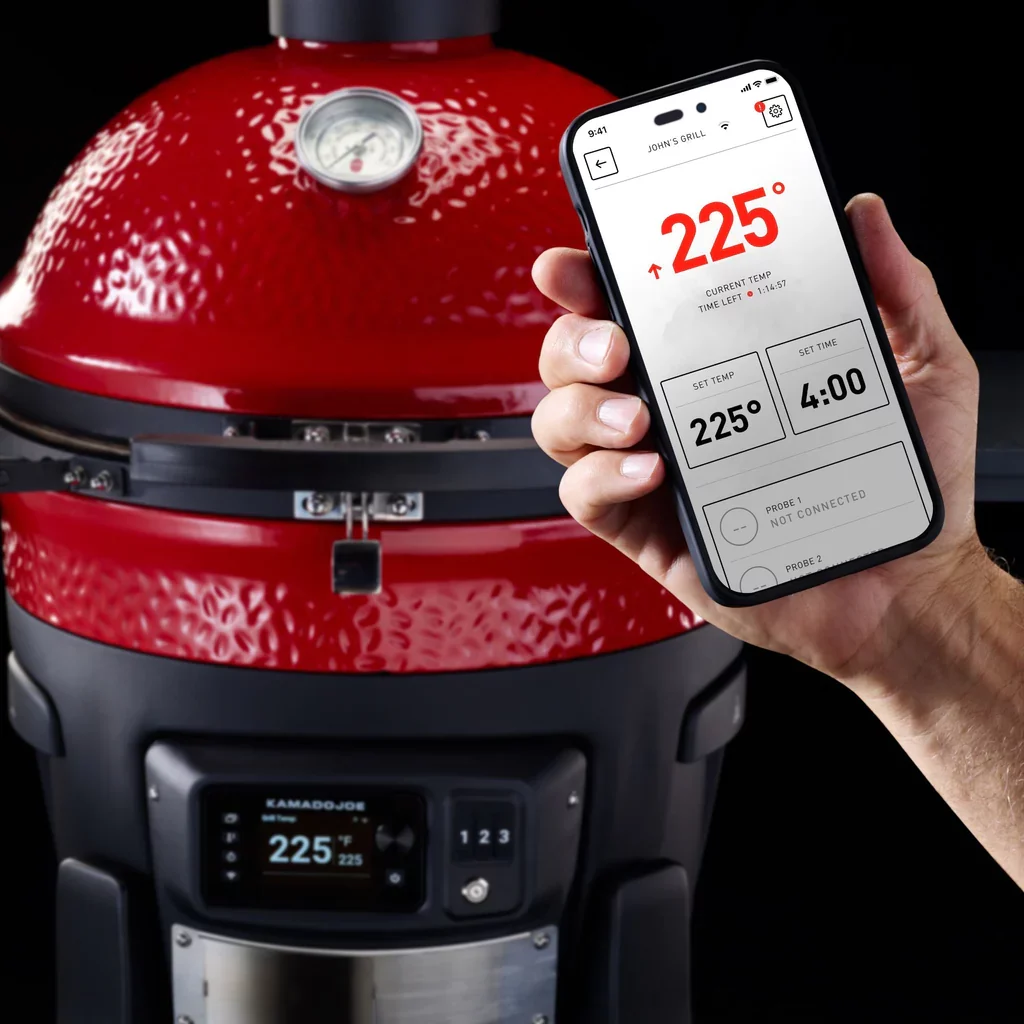 For Tech Fans and Grilling Purists Alike
While the Konnected Joe features the set it and forget it ease of connected cooking, it has something for everyone. The kamado grill can also be run in manual mode. If sometimes you want the full grilling experience, this is a great option.
Other Convenient Features
The Konnected Joe is all about convenience with its connected grilling. The convenience doesn't stop there though, it also has a couple other features to make cooking easier.
It has an easy ash cleanout to make maintenance less of a burden. There's a Slide-Out Ash Drawer so you can just dump your ashes and keep grilling.
Another convenient feature is the Air Lift Hinge. When you're grilling, you want a heavy grill to retain heat, but don't necessarily want to have to fight with it. The Air Lift Hinge reduce the force it takes to lift the dome.