When you think of smart grills you often think of pellet grills, gas grills or even innovative grills like the Spark Grill that uses proprietary charcoal. Char-Griller is changing that with the release of the Char-Griller 980, a gravity fed charcoal grill.
Gravity fed charcoal grills are a relatively new and innovative fuel delivery method to smoking and grilling. The way they work is a hopper is loaded with either charcoal briquettes or lump charcoal, then a fire is lit in the bottom of the hopper. From there, a fan and controller are used to control temperature on the grill. Below is a schematic from Char-Griller.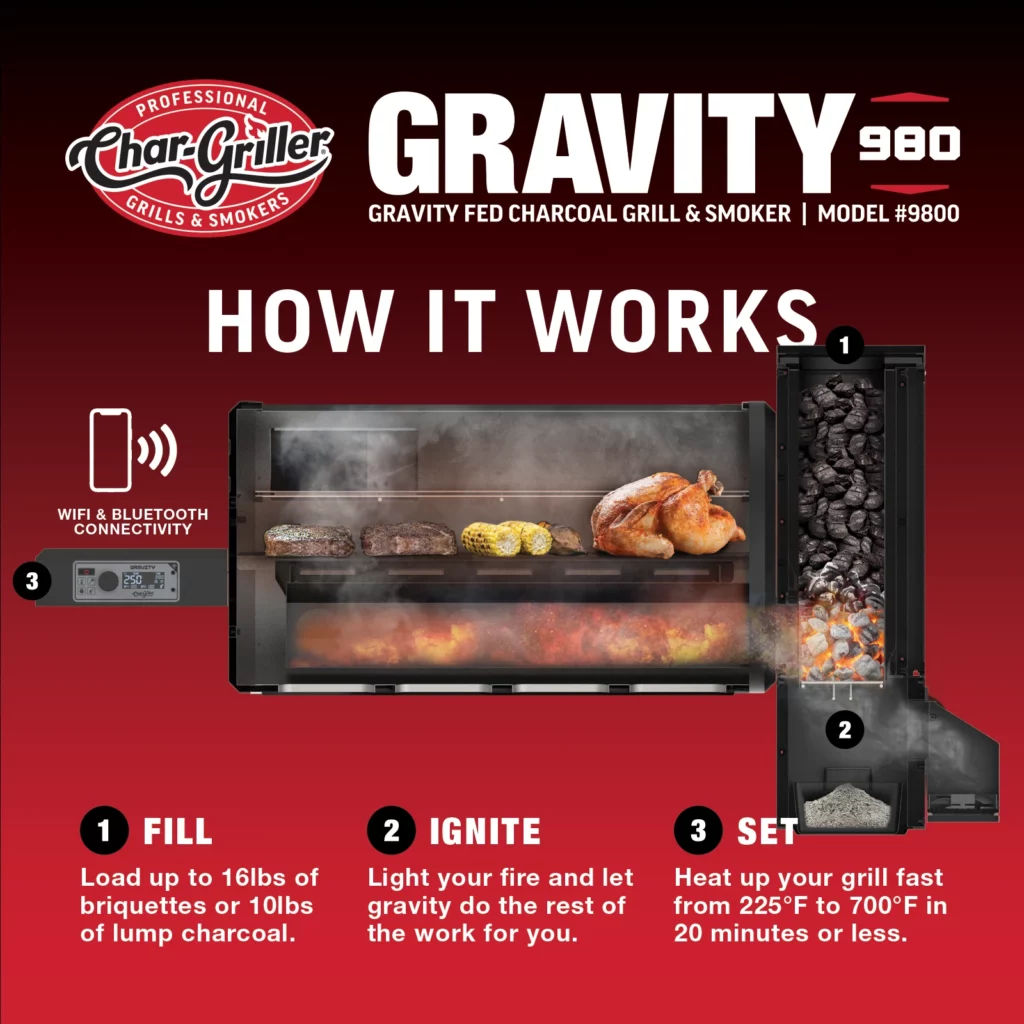 The innovative Char-Griller 980 comes with quite a few features to make your next grill or smoking session easy and successful.
Heavy Duty Steel Construction
980 square inches of cooking area
Temperature range of 225 degrees F to 700 degrees F
Porcelain-coated cast iron cooking grates
Digital LCD Controller with Bluetooth and Wifi
Insulated lid and grill body
Back Slide Damper
Included meat probe
Fixed side shelf & folding front shelf
Hopper capacity of 16 lbs of charcoal briquettes or 10 lbs of lump charcoal
Easy Dump™ ash pan for fast clean up
The Char-Griller 980 comes with a 1 year warranty and is available exclusively at Lowe's.