Disclosure: This article may contain affiliate links. If you buy a product through an affiliate link, we may receive a commission at no cost to you.
Traeger promised two new products in Q1 and we're probably getting very close to them being released. We're guessing we're close because hardware stores across the country have been adding webpages for them with broken links. In the case of the new Ironwood, hardware stores are even prematurely putting them on the showroom floor. We're speculating that the new products will be a new Ironwood pellet grill and a gas griddle called the Flatrock.
Update: The new Traeger Ironwood and the new Traeger Flatrock are released.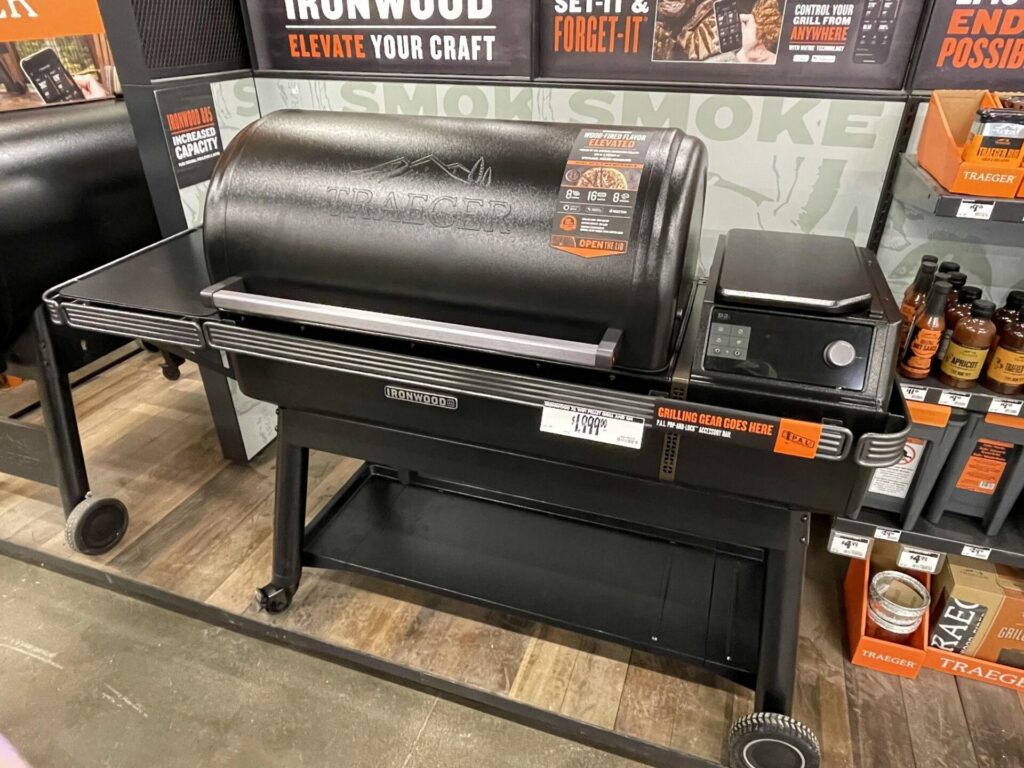 Traeger Ironwood and Traeger Ironwood XL
The new Ironwood is going to come in two different models. The Ironwood 885 will be replaced by the Ironwood XL, which is larger at 924 square inches. We're guessing the smaller Ironwood will remain at 650 square inches.
Pricing
As can be seen from the pictures, the Ironwood XL is retailing for $1,999.99 (check price) and the 650 square inch model will be $200 cheaper (check price). That's consistent with the price difference on the current line-up.
Specs and Features
Traeger has stated their philosophy is they introduce new features on their flagship model and then trickle features down. That's what they're doing with the Ironwood. Many of the new features were first introduced last year on the new Timberline.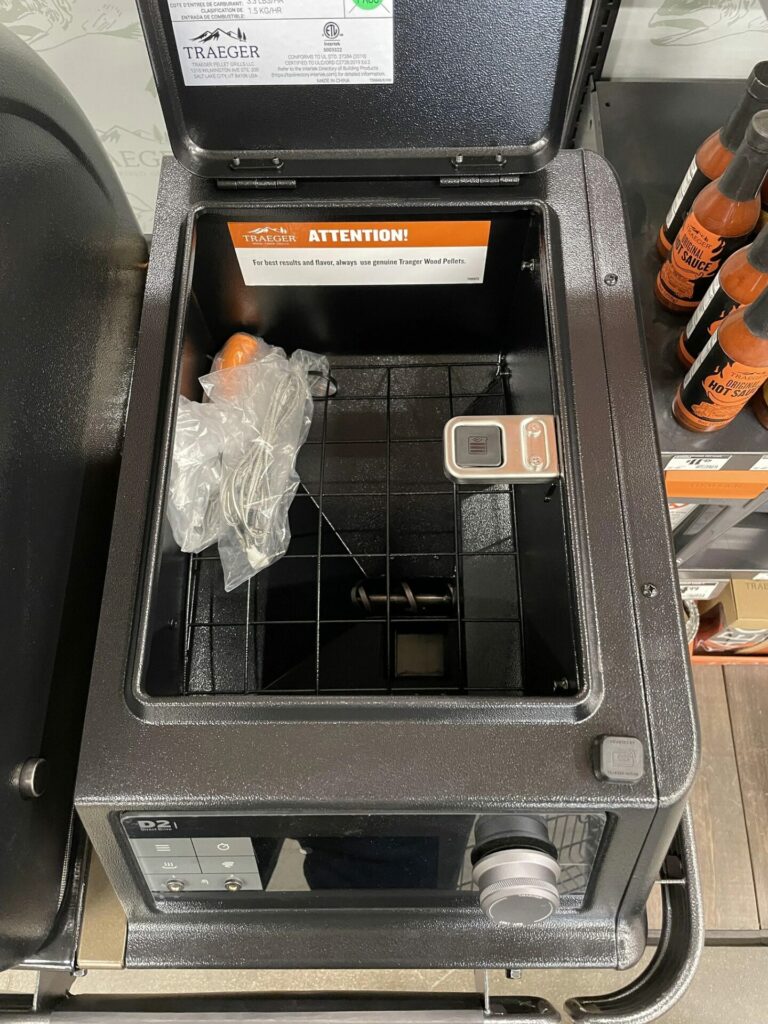 EZ-Clean Grease & Ash Keg for easy clean-up, no need for the shop vac
P.A.L Pop-And-Lock Accessory Rail
10-year warranty, an increase from 7-years on the previous model
Touchscreen display
22 lb hopper capacity on the Ironwood XL, we're not sure on the regular Ironwood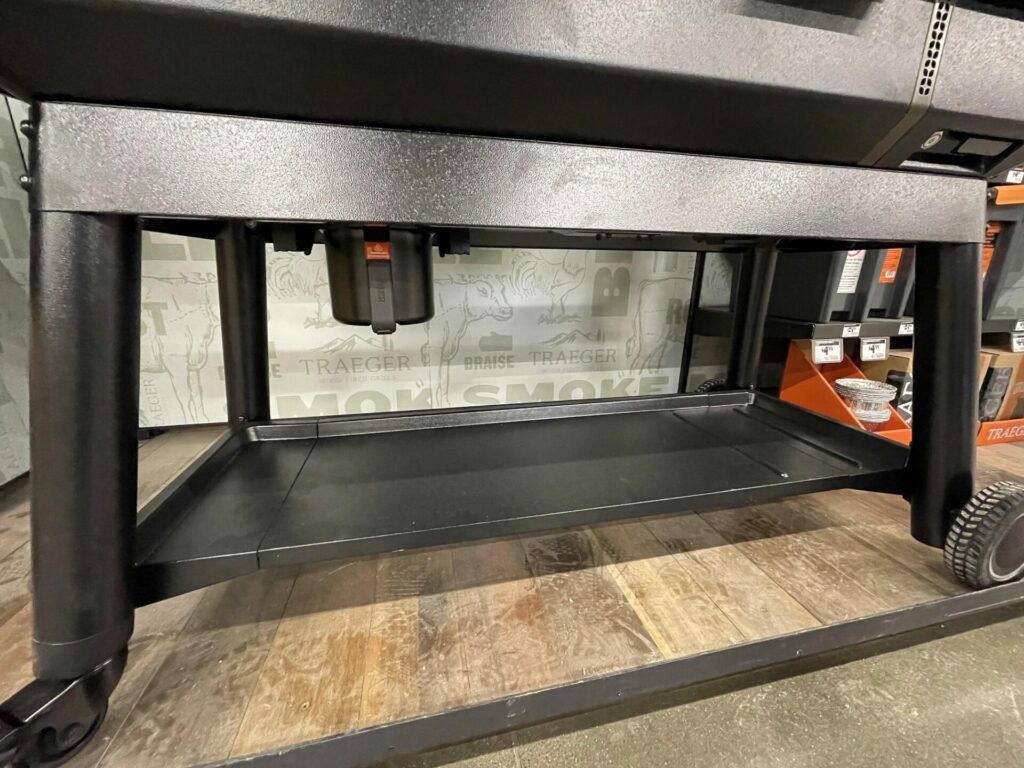 We're guessing it will come with Traeger's Smart Combustion technology for easier heating and improved smoke production. We don't know if the Ironwood will come with any MEATER thermometers.
Traeger Flatrock Griddle
While the new Ironwood looks like a great product, the new griddle will probably get the most attention. It's Traeger's only gas fueled product, and a departure from pellet grills.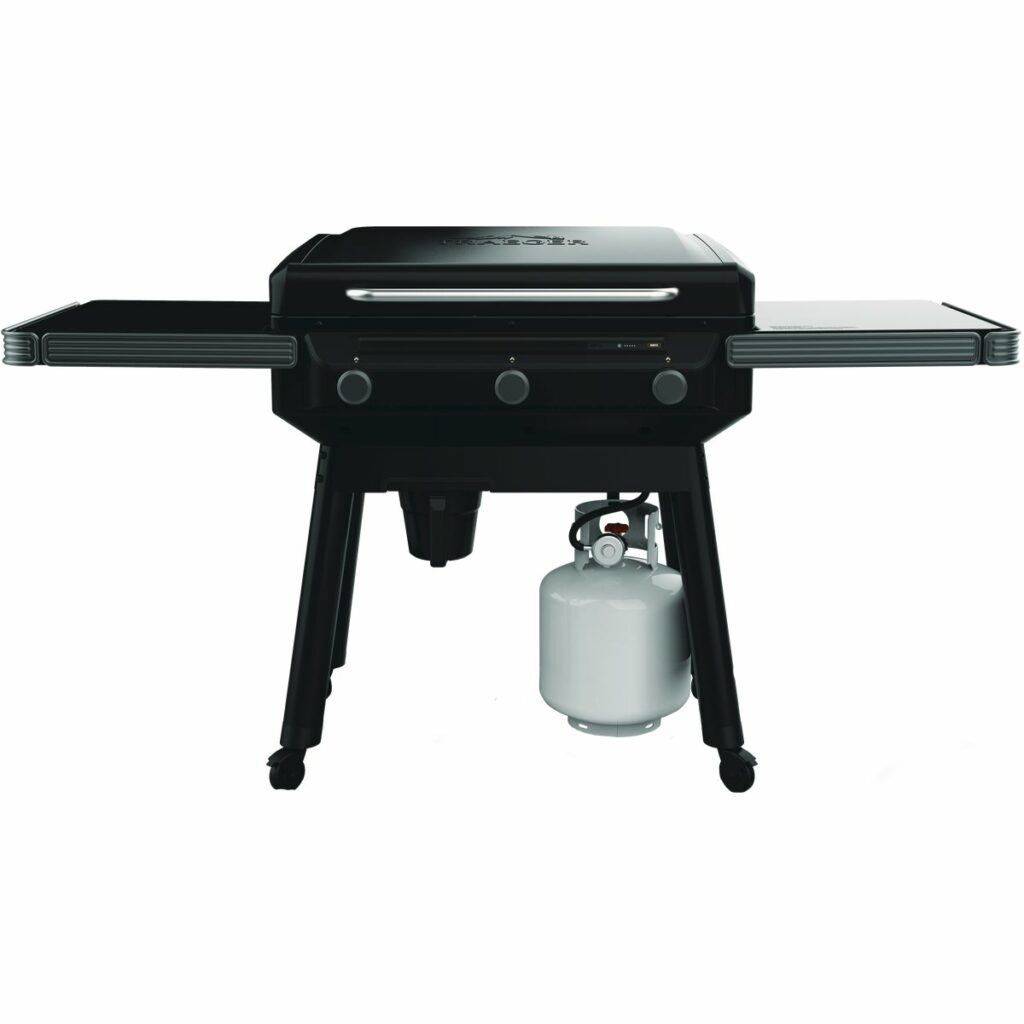 Features and Specs
Much like the Ironwood, we're still waiting on an announcement from Traeger on the Flatrock, so all of the information is speculative.
Retail price of $899.99
Cooking area of 18″ x 33″ or 594 square inches
3-burners
TruZone temperature control that has 3 insulated and distinct cooking zones
FlameLock that blocks wind while cooking
P.A.L Pop-And-Lock Accessory Rail
U-shaped burners for even heat distribution
Two folding side shelves
EZ-Clean Keg for grease management
Hard lid with a hinge that keeps it in place when upright
Temp range of 350°F to 600°F
Griddle Battle
It will be an interesting year for griddles. Blackstone is going to have some serious competition with Weber recently announcing their new griddle, and now a new griddle from Traeger. We'll see if Weber and Traeger can eat into Blackstone's estimated 80% share of the griddle market.