Disclosure: This article may contain affiliate links. If you buy a product through an affiliate link, we may receive a commission at no cost to you.
On the heals of releasing a new Ironwood pellet grill, with a new design and features, Traeger has released a new griddle. The Traeger Flatrock is their first time venturing away from pellet grills and their first griddle.
We had been waiting for Traeger to release a griddle for a while. We followed the trademark on it get filed and then as more details began to emerge. We're excited to finally see it on the market.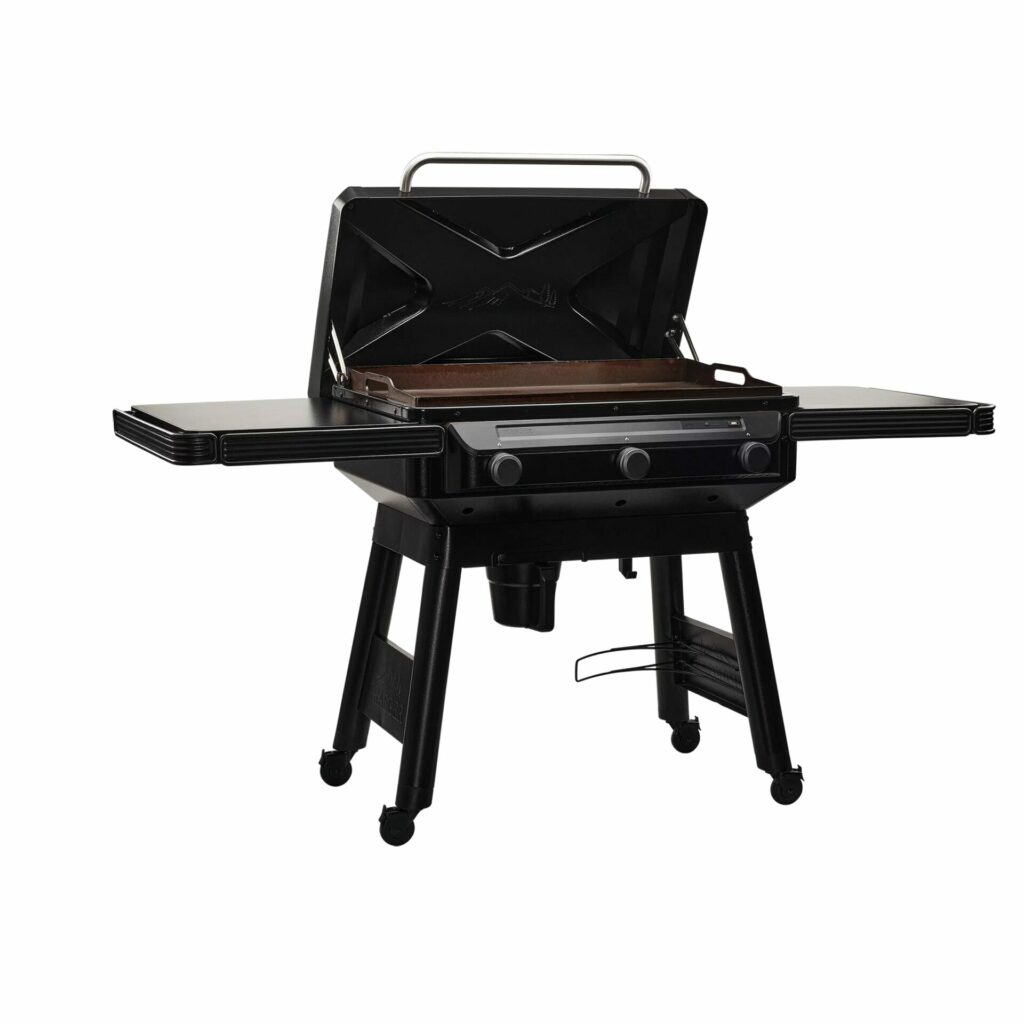 Gas Fueled Griddle
Traeger opted to use LP gas as a fuel source for their new, premium griddle. With good reason, it gets to temperature quickly, and is easy to adjust. While it wood be neat if they stuck with wood pellets for their griddle, gas is more practical.
Features and Specs
Retail price of $899.99 (check price)
594 square inches of cooking area
3-burner design
Hard cover with a hinge to protect the griddle and your deck from grease
Temperature range of 350°F to 600°F
Traeger Standard Features
Across all the new Traeger models, starting with the Timberline last year, Traeger has been standardizing some key features. This is great for branding their products, ease of switching between products, and for standardizing accessories.
Like the Timberline and the Ironwood, the Flatrock has the Pop-And-Lock Accessory Rail for easily adding on things like shelves and cup holders. It also has an EZ-Clean Keg, except instead of storing burnt ash, it keeps all the grease and food remnants for easy cleaning.
Unique Burner Design
The Flatrock is a premium priced flat top grill, and one of the reasons why is it has some unique burner features. The 3-burners are all U-shaped to give heat across the whole griddle surface.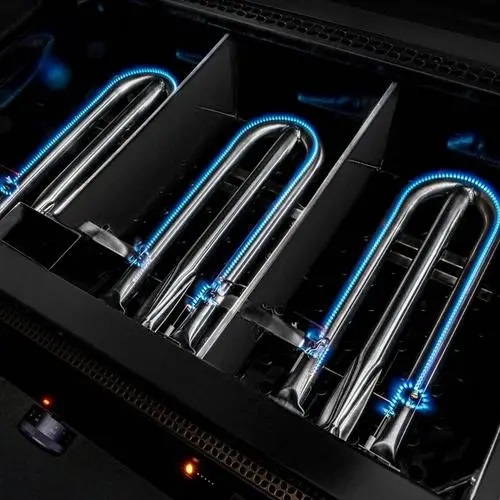 Another unique feature of the burner design is there is an insulator between each burner. This gives more distinct zoning for each of the three different burners, for cooking food at different temperatures.
Other Premium Features
One of our favorite things about the Flatrock flat top is the recessed griddle top design. Rather than the griddle top sitting above the griddle body, it's recessed inside the body. That means the burners are protected from wind and the heat is locked in. Traeger advertises a 28% propane savings from this more efficient design.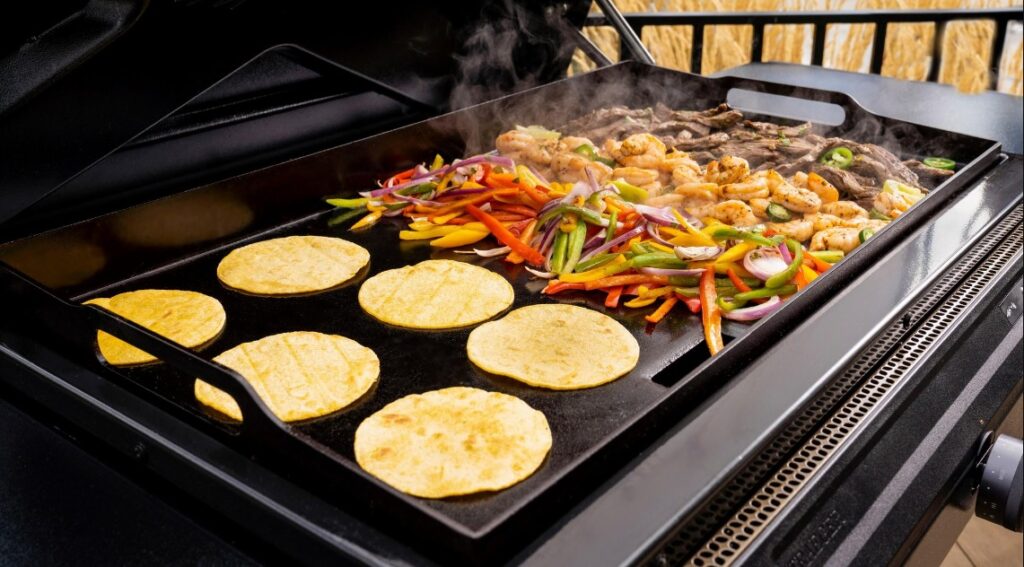 It also has sensors, so you have more information about your griddle. The Flame Sensor lets you know that your griddle is lit, while the Fuel Gauge lets you know how much propane is left in the tank. That's helpful because you don't want to run out of fuel mid cook.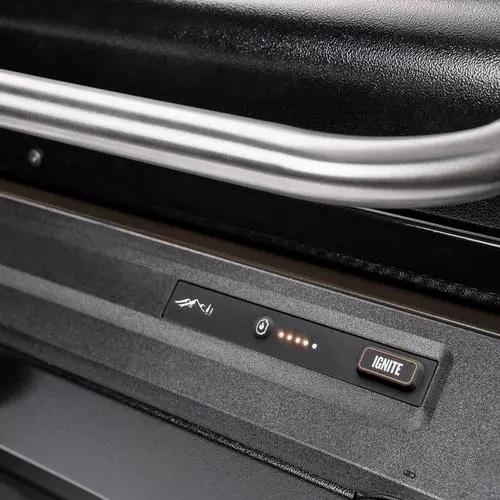 Conclusion
The griddle wars are heating up with Traeger and Weber entering the market. The new Traeger Flatrock griddle has some premium features with a premium price tag to go along with it. The styling and design is on par with what you'd expect from Traeger. It no doubt will be on a lot of decks this summer.