Disclosure: This article may contain affiliate links. If you buy a product through an affiliate link, we may receive a commission at no cost to you.
Update: Now Walmart will ship the Post Oak pellets in more places, so check for availability.
Pit Boss is bringing the ability to cook Central Texas style BBQ to more places. They just released Post Oak Blend wood pellets, sold exclusively at Walmart.
Traditionally, BBQ is cooked with the wood that's around you. When it comes to brisket, the most prevalent style is probably how they cook it in Central Texas, popularized by chefs like Aaron Franklin. In that region Post Oak is widely available and used for smoking.
With Pit Boss' Post Oak blend pellets, you can cook with the same flavors without geographic restrictions.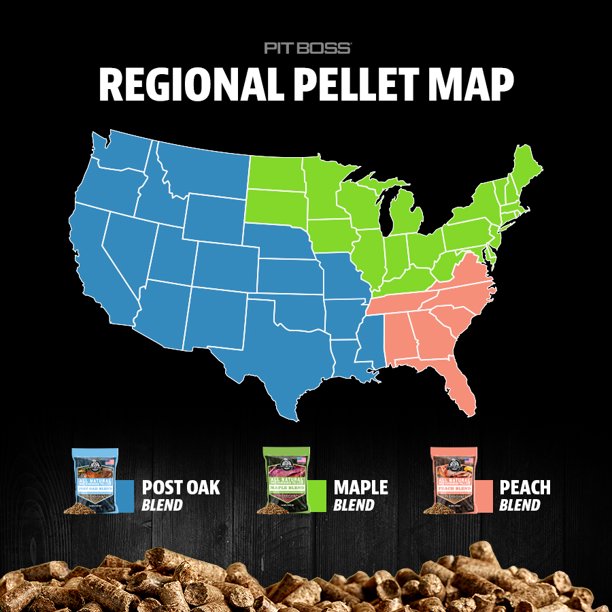 Pit Boss is releasing different blends based on geography. Unfortunately, that means no Post Oak for us, since we're up in Michigan. We're not sure why they made this decision, given that pellets are stable for shipping and storage. Hopefully they'll broaden the Post Oak map in the future.