Pit Boss recently released a great look pellet grill in the Savannah Onyx Edition. Now they're following it up with an updated, top of the line grill. The new Pit Boss Pro Series will be available exclusively at Lowes this spring.
Not all details have been released yet, but this is what we can tell.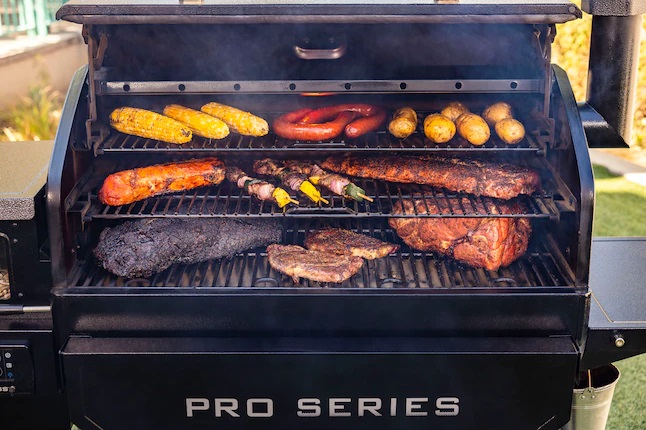 Features and Specs
Exclusive to Lowes
1,598 square inches of cooking area
32 lb hopper
Rapid ignitor for quicker starts and less time to temp
Wi-Fi and Bluetooth capabilities
LED lighting in the cook chamber for cooking after dark
Removable ash management for easy cleaning
4 meat probe ports, with 2 included probes
Temp range of 180°F to 500°F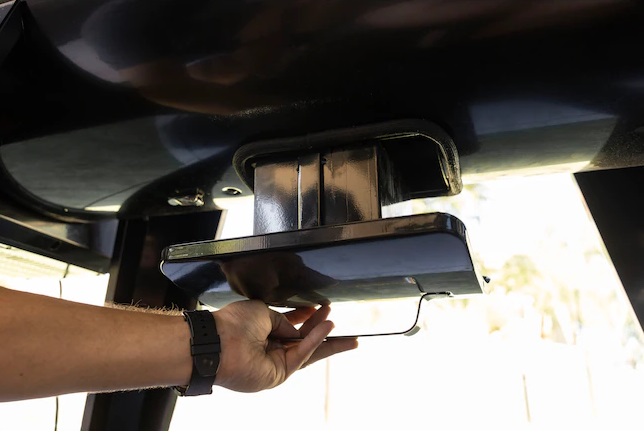 Touchscreen Controller
A big upgrade with the new Pro Series is it has an LCD digital touchscreen controller. That's becoming more prevalent with pellet grills, as we've seen on the Traeger Timberline and the new Traeger Ironwood. The new controller also allows for 5-degree temperature change increments.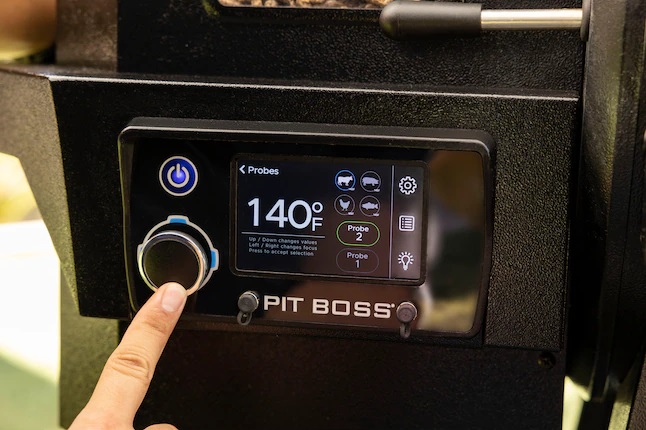 Pit Boss Pro 1600 Elite
If you're looking for a step up from the regular Pro 1600, Pit Boss also is releasing the Elite. It has the following upgrades over the regular version.
A stainless steel finish – it's unknown what that equates to in terms of thickness
Stainless steel cooking grates rather than porcelain coated
Has VST or Variable Smoke Technology which is supposed to blend PID and Cycle Cooking for better temperature management without sacrificing smoke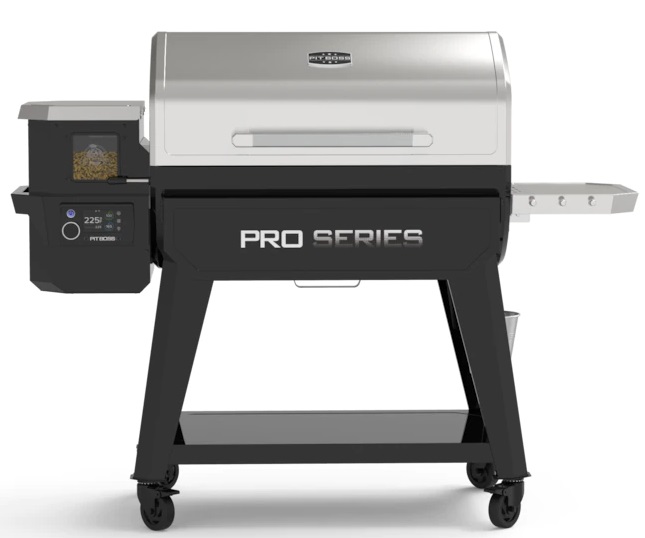 Conclusion
The new Pit Boss Pro Series grills look great and have a bunch of features. While the prices haven't been release yet, we're confident they'll be cheaper than other similarly equipped grills. We'd splurge for the Elite to get a little extra smoke flavor, and pick up some Pit Boss Post Oak pellets to go with it.