Disclosure: This article may contain affiliate links. If you buy a product through an affiliate link, we may receive a commission at no cost to you.
When you're shopping for a new pellet grill, two of the most popular brands are Pit Boss and Traeger. Having tested many different grills for CookOut News, we own both Pit Boss and Traeger smokers. They both will cook some great food but we'll break down how they're similar and different.
Summary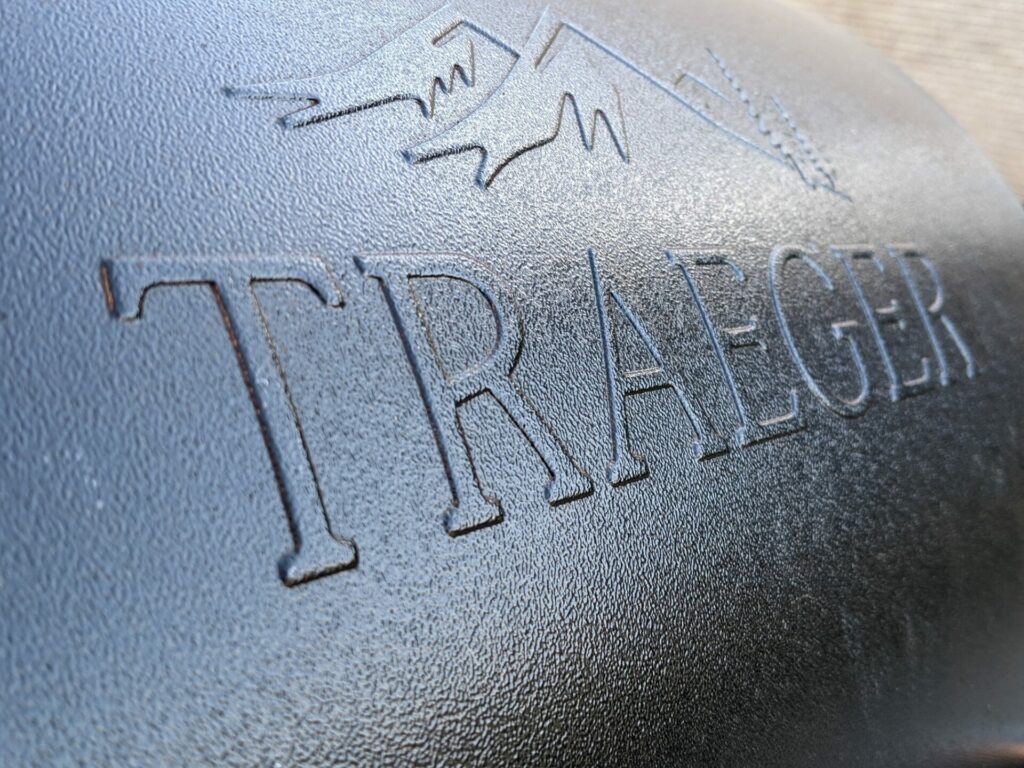 Traeger Smoker
Pros
Easy to understand model line-up
Great app and smart phone integration
Great community
Cons
Price – they're a more expensive brand for similar feature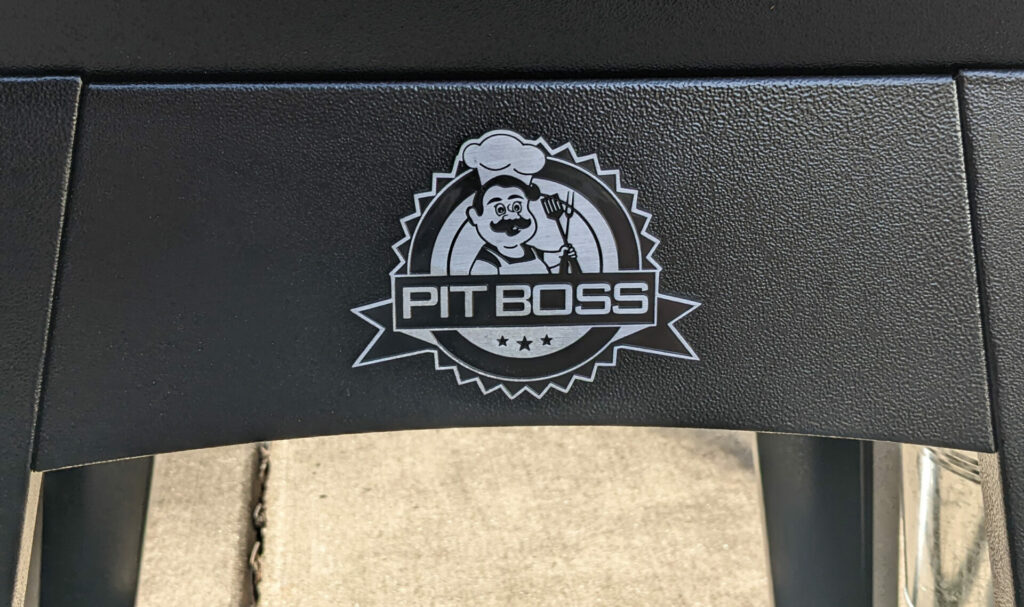 Pit Boss Smoker
Pros
Price – they're a great value
Many different size and feature options
Cons
Confusing model line-up, with many that are retailer exclusives
Not enough models that interface with your phone
Traeger Smoker vs. Pit Boss Smoker – Choosing Models
Traeger has a pretty straight-forward model line-up. With their current generation, they have the Pro 575 at the bottom, the Ironwood in the middle and the Timberline at the top.
If you're looking at a Traeger, then you probably want a smart grill that connects to your phone. Pit Boss has a more confusing line-up, for a good value look at the Pit Boss Lexington, but a comparable smart grill is the Pit Boss Pro Series II 850.
Cooking Surface Area
The Pit Boss Pro Series 850 has 850 square inches of surface area (as you'd expect) to cook on. If surface area is important, you'll likely want to look at the Traeger Pro 780 in the comparison. You guessed it, it has 780 square inches of cooking area. That's a little smaller than the Pit Boss. To get a Traeger that has more surface area than the Pit Boss, you'd have to go up to the Ironwood 885, which is much more expensive.
Pellet Hopper Capacity
Another important component when picking a pellet grill is how many pellets it can hold. This helps so that you don't run out on long cooks. The Pit Boss can hold 20 lbs of pellets. The more price comparable Traeger Pro series can hold 18 lbs of pellets, while the more expensive Ironwood line holds 20 lbs. Spec for spec in Traeger vs Pit Boss, the Pit Boss likely wins this one, but 18 lbs is enough for even a long brisket cook.
Control and Connectivity
All of the Traeger smokers in this article have a D2 drivetrain and connect to your phone. Likewise, the Pit Boss Pro Series II that we picked for the comparison connects to you phone and also has a high-tech controller.
Temperature Range
The Traeger smokers have a range of 165 degrees F to 500 degrees F, while the Pit Boss ranges from 180 degrees F to 500 degrees F. The lower temperature on the Traeger gives it a warming mode for your food. One advantage the Pit Boss smoker has though is it's capable of open flame searing. The slide plate design has an estimated temperature high of 1,000 degrees F. We tested the effectiveness of the flame broiler in our review of the Pit Boss Lexington and found that it's helpful, but not a game changer.
With either option, we recommend getting GrillGrates (product link) or cast iron (product link) for searing.
Odds and Ends
The Pit Boss has 4 wheels, which you don't get on the Traeger Pro 575.You have to get the Traeger Pro 780 or the Ironwood series to get 4 wheels. If you move your grill in and out of the garage, this is helpful.
The Pit Boss has 2 meat probes to 1 meat probe on the Traeger
The Pit Boss Pro Series II has a side shelf and a folding front shelf. The more expensive Traeger Ironwood has a side shelf, but you have to buy a front shelf separately for both the Ironwood and Pro Models
The Pit Boss has a 5-year warranty to Traeger's 3-year warranty
Price
In addition to size and being a smart grill, this is probably the most important category. The Pit Boss is hands down going to be cheaper. Both manufacturers run sales, so click the links to check the prices, but below are the retail prices.
Pit Boss Pro Series II 850 Pellet Smoker
Traeger
The most comparable model to the Pit Boss Pro Series II 850 is the Traeger Pro 780. On price, the closest is going to be the Pro 575. It's quite a bit smaller though.
Traeger Pro 575's retail price is $899.99 (check price)
Traeger Pro 780's retail price is $999.99 (check price)
Conclusion
If you're just going on specifications, the Pit Boss smoker is going to win out. It delivers comparable or better specs at a cheaper price point. What people like about Traeger is the brand and that it's the original pellet grill. Traeger has a stronger community and some say the phone interface is more seamless. It's sort of like the Mac (Traeger) vs. PC (Pit Boss) debate.
Both will perform great, it's just about what's most important for you. If you're also looking for a portable pellet grill, both companies make those as well. We wrote a guide on the Pit Boss portable pellet grill line-up that might be helpful.
If you want something completely different, check out our Grilla Grills guide. They have some great products but don't get the hype of Traeger or Pit Boss.