Disclosure: This article may contain affiliate links. If you buy a product through an affiliate link, we may receive a commission at no cost to you.
Accessories can make a fire pit much more versatile. Both Breeo and Solo Stove have found creative ways to increase fire pit use by customers. Following Solo Stove's release of a heat deflector last year, Breeo has just released they're own take on it.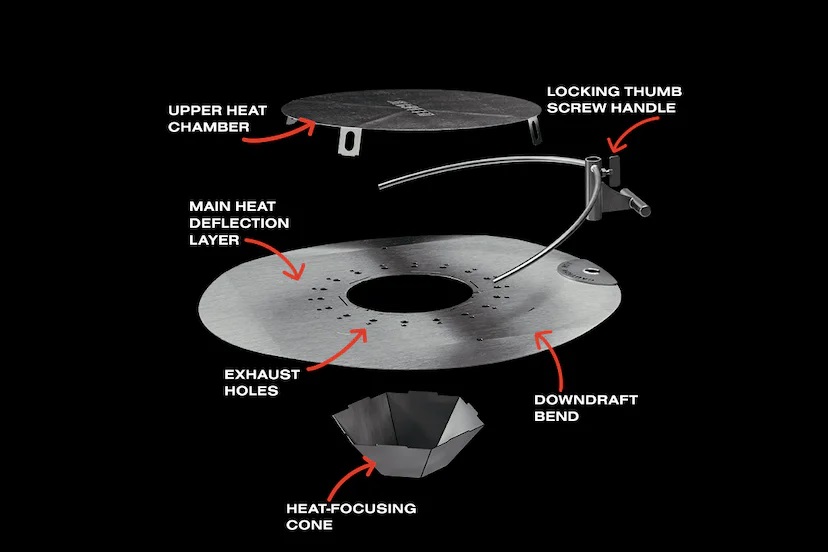 Breeo's cooking accessories us an Outpost Rod, which is a steel rod that mounts to the side of the fire pit. It's a creative way to hook-up accessories because it allows for height adjustment, and thereby temperature adjustments.
The Heat Deflector utilizes the Outpost Rod so that it's position over the fire can be configured. This allows control over how much heat is deflected our from the fire.
Without the Outpost Rod, the Heat Deflector retails for $200 (check price) for the X19 / Y Series fire pits, and $240 (check price) for the larger X24 fire pit. If you aren't already cooking with your Breeo, and need an Outpost Rod, it will cost an additional $40.