Disclosure: This article may contain affiliate links. If you buy a product through an affiliate link, we may receive a commission at no cost to you.
While Weber's big announcements this year were their new griddle and the Lumin electric grill, they just released a new accessory to make charcoal cooking easier. The Weber Charcoal Heat Controller makes it easy to get even heat around your charcoal grill or a concentrated heat for searing.
Retailing for $99.99 (check price), though not yet released, the Charcoal Heat Controller fits in a 22″ kettle. It's a two-piece design with a cone and a heat diffuser ring that allows for three different cooking methods.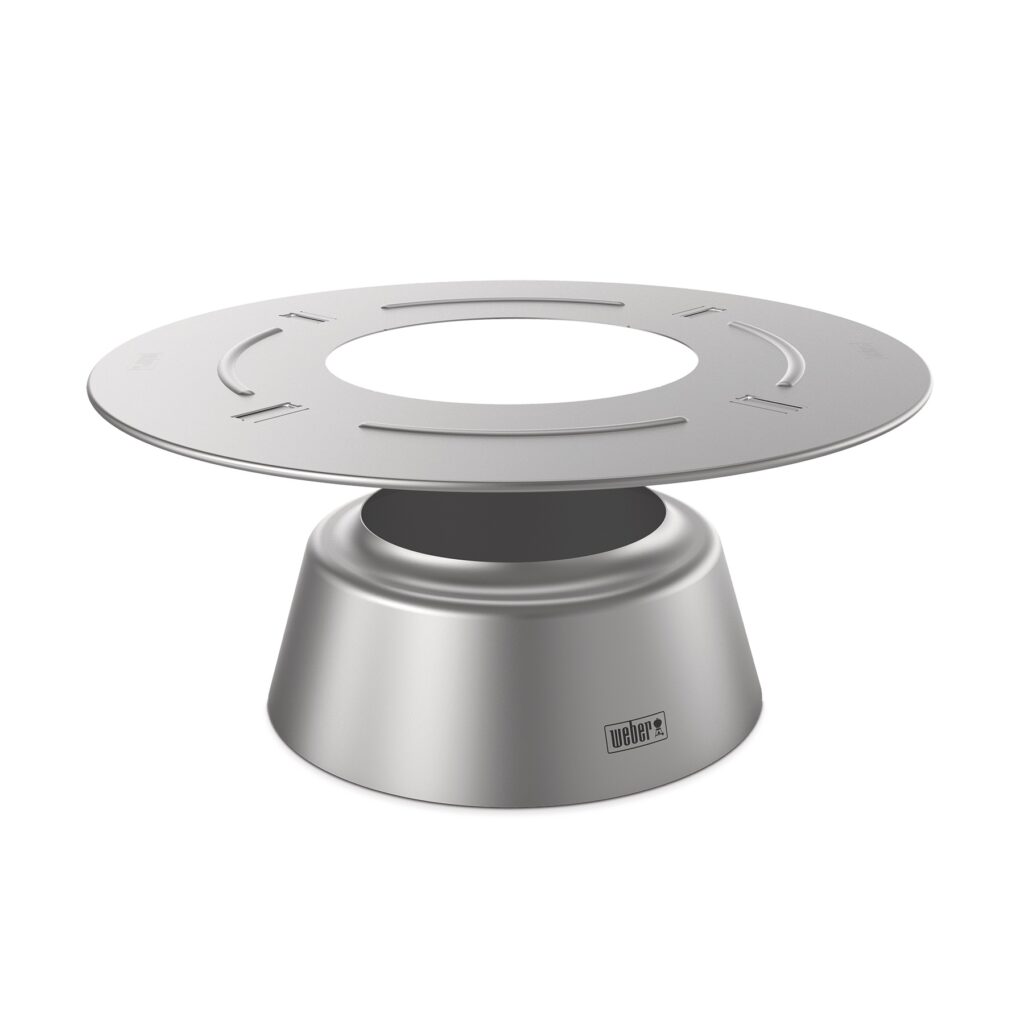 Low and Slow
For low and slow, put the charcoal on the outside of the cone, underneath the diffuser. The diffuser will help spread heat more evenly across the grates. Weber says that this method will give up to 7 hours of cooking at temps between 225°F-275°F before needing to refuel.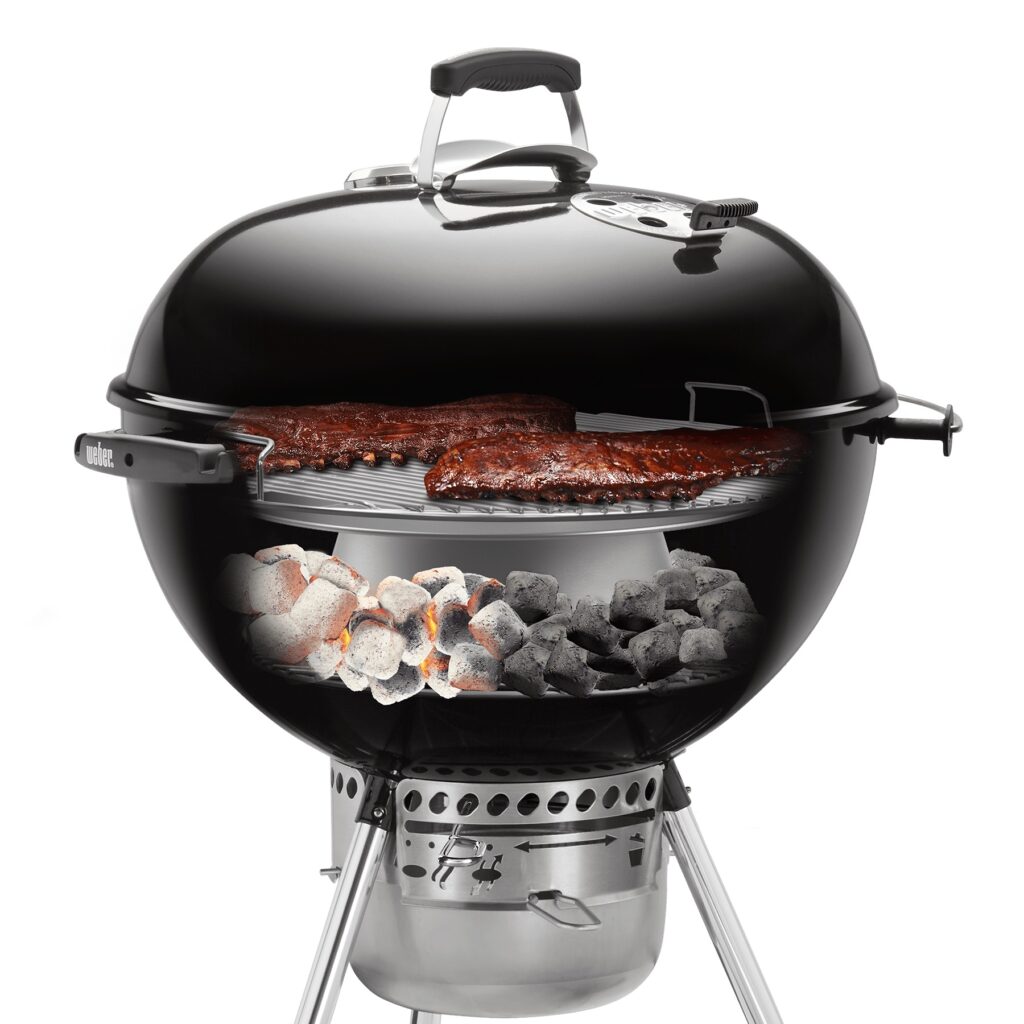 Indirect, Convective Grilling
The next method that the Charcoal Heat Controller is good for is convective cooking. For this you use just the cone in the center of the grill, loaded with charcoal. The diffuser isn't used.
Put chicken wings, or other food around the perimeter of the grill and the concentrated hot air from the fire in the cone will roll around. This will give a nice crispy outside, without overcooking from high heat.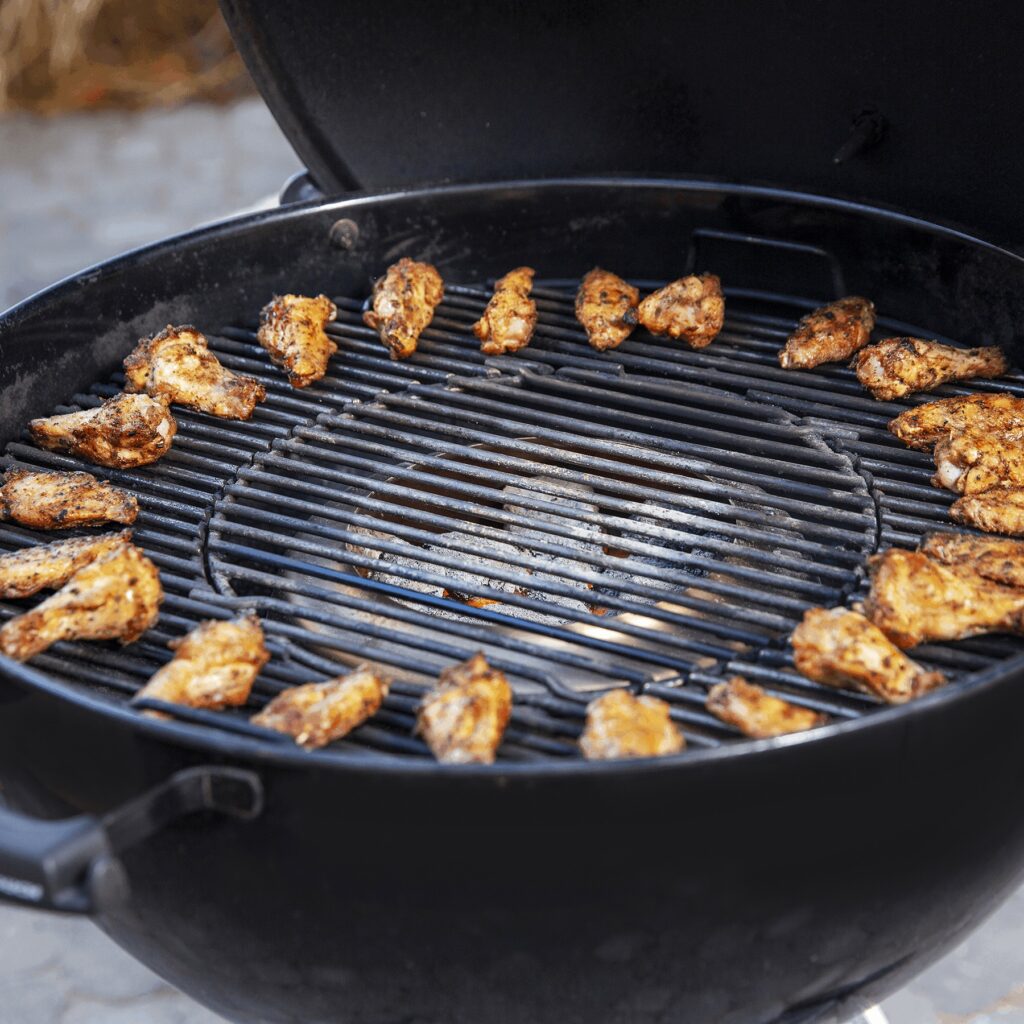 High Heat Searing
The final method of cooking that the Charcoal Heat Controller is design for is high heat searing. To cook with extremely high heat, load the cone up with charcoal. The heat will be concentrated right over the opening of the cone.
Place a steak, or anything else you want seared, right over the cone opening. Depending on your preferred doneness, you may need to cook with indirect heat around the cone before searing.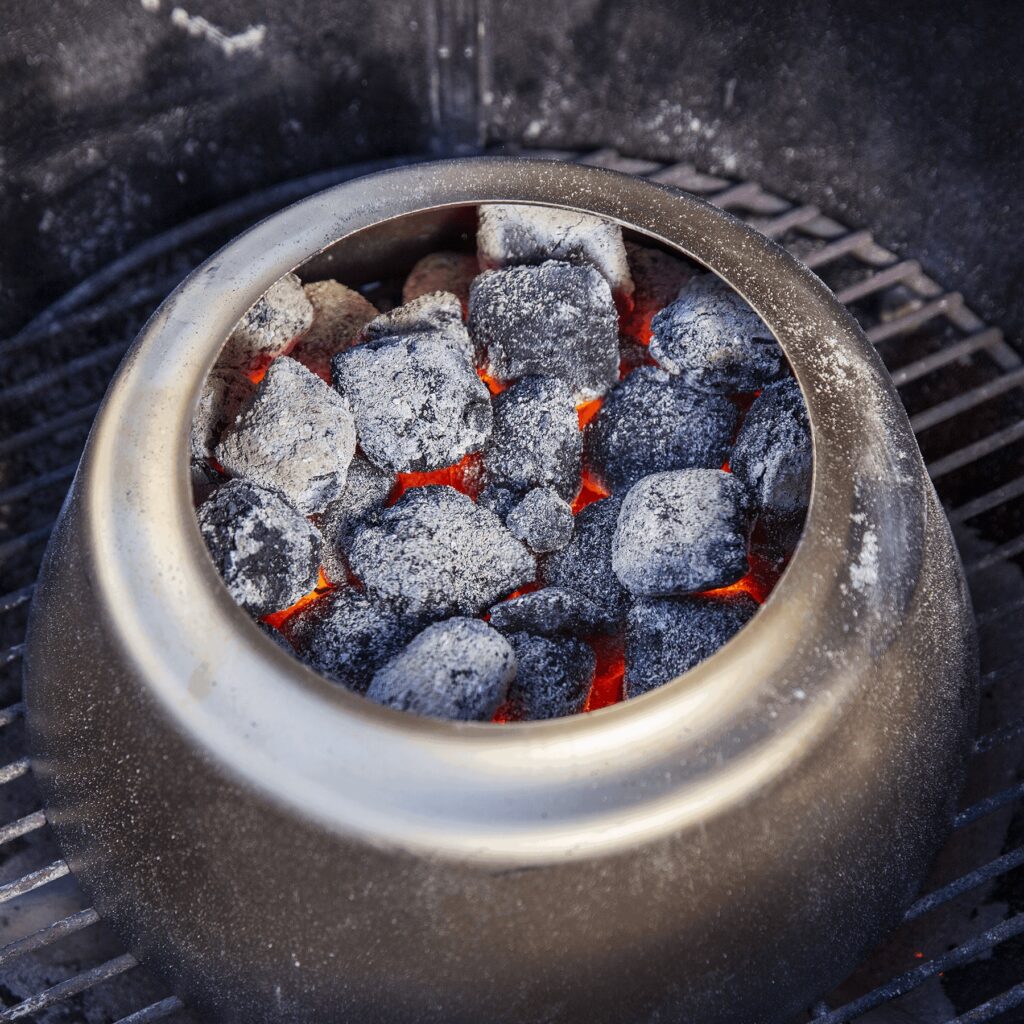 Other Features
Designed to stay in your grill even when not in use
It's small enough that there's still room for a water pan to keep-up moisture levels
Made out of stainless steel