Disclosure: This article may contain affiliate links. If you buy a product through an affiliate link, we may receive a commission at no cost to you.
While the focus on new pizza ovens recently has been with the Volt and the Karu 12G, Ooni isn't the only company that released a pizza oven. Masterbuilt also released a pizza oven that's designed to work in the Gravity Series.
Masterbuilt isn't big on creative naming it seems. Their portable charcoal grill that's based on the Gravity Series is names the Masterbuilt Portable Charcoal Grill. Keeping with that naming convention, their pizza oven is called the Masterbuilt Pizza Oven.
Features and Specs
Retail price of $179.99 (check price)
Has a 14″ stone for a crispy crust
Cooks a pizza in under 5 minutes
Stainless steel interior with a porcelain coated exterior
5.5″H x 19.3″W x 16.2″D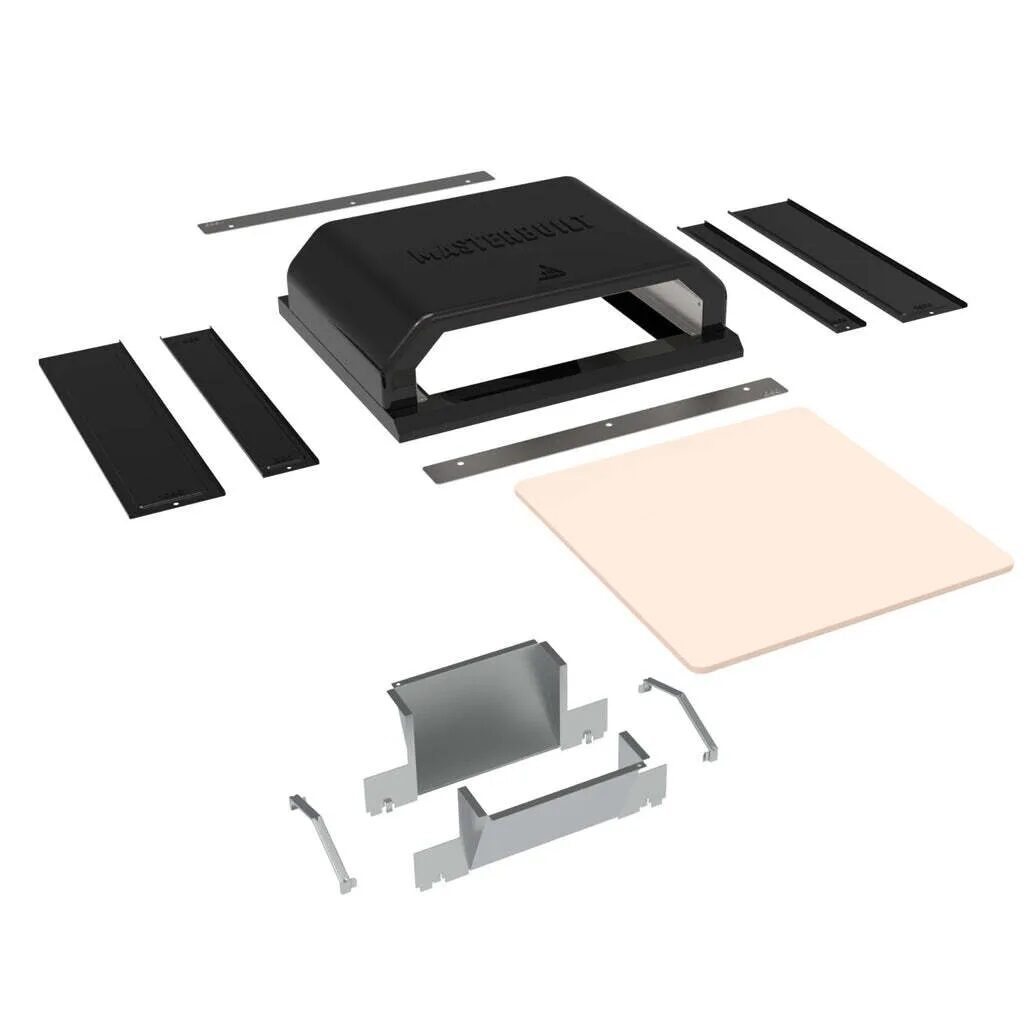 Convective Cooking
The Masterbuilt Pizza Oven is designed to be used with your grill lid closed, according to the instructions. This gives convective cooking all over your pizza. What's nice about that compared to stand-alone pizza ovens is no turning is required.
Somewhat Universal Design
While the pizza oven will work in any grill that it will fit in (charcoal, pellet, or gas), it's designed with the Gravity Series 800 and 1050 in mind. The Gravity Series grills get to 700°F, so they're great for cooking a pizza.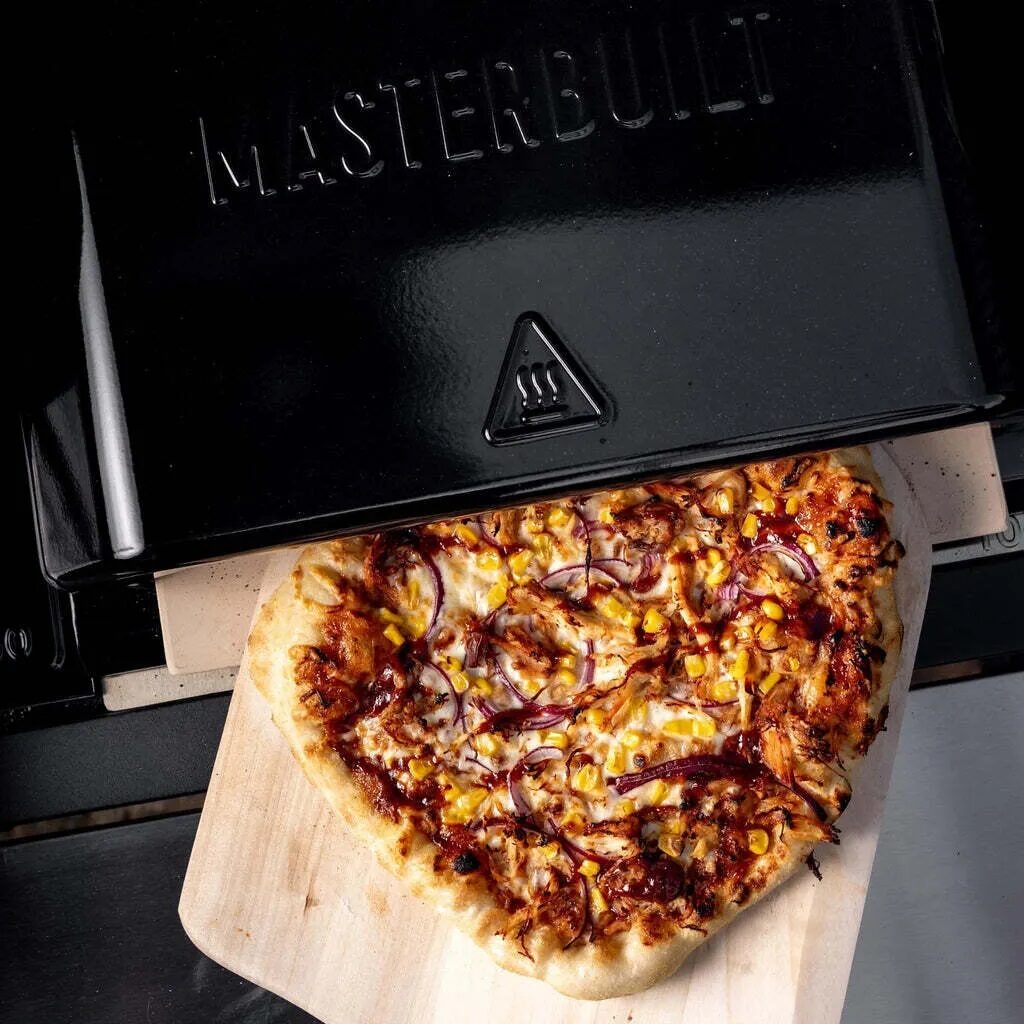 If you plan on using this in a different grill, just check the dimensions to make sure it will fit. The oven is also for sale on Amazon, which is nice for easy returns if it doesn't fit.
Masterbuilt Gravity Series 560 is Left Out
It's odd though that Masterbuilt didn't make it compatible with the Gravity Series 560. We have a 560 and it looks like the pizza oven is just over an inch too deep to fit.
That begs the question, why use a 14″ stone in the oven? Pizza ovens usually come in 12″ or 16″ configurations. It doesn't make sense to us to go with an odd size, when you could go with a standard 12″ and make it fit the whole Gravity Series line.
The 560 is likely the best selling version of the Gravity Series, yet it gets left out for the griddle accessory, and now the Pizza Oven. I guess we'll have to stick with our stand-alone griddle and a stand-alone pizza oven.