Disclosure: This article may contain affiliate links. If you buy a product through an affiliate link, we may receive a commission at no cost to you.
While the big Ooni news of the day was the new Volt, their first electric pizza oven, they also released another great pizza oven. Just like the Karu 12, the new Ooni Karu 12G is a multi-fuel oven, but it has a number of enhancements.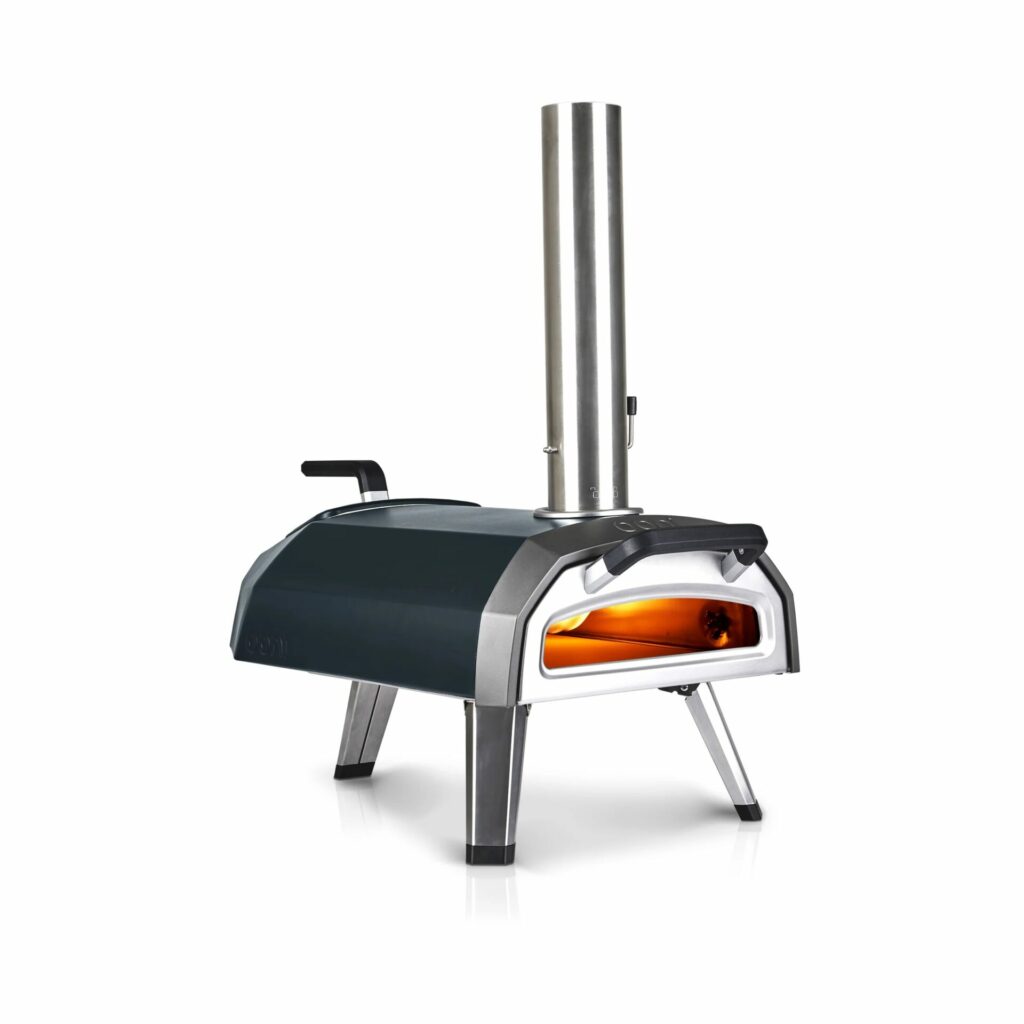 Features and Specs
Retail price of $429 (check price) and an additional $99.99 if you want the gas burner too
Reaches a maximum temperature of 950°F, and can reach the ideal baking temp of 850°F in about 15 minutes
Is sized to cook 12 inch pizzas
Thick 15 mm cordierite baking stone
Runs off wood, charcoal, or gas with the optional burner
5 year warranty
More Like the Ooni Karu 16
While the Ooni Karu 12 works great, it was much uglier pizza oven than it's larger sibling. The new Karu 12G is styled like a smaller Karu 16, which is a way more refined design.
It also ditches the metal door on the front for a borosilicate glass door that's designed to keep in heat without having soot build up on the glass. It's also a similar look to the door that's optional for the Karu 16.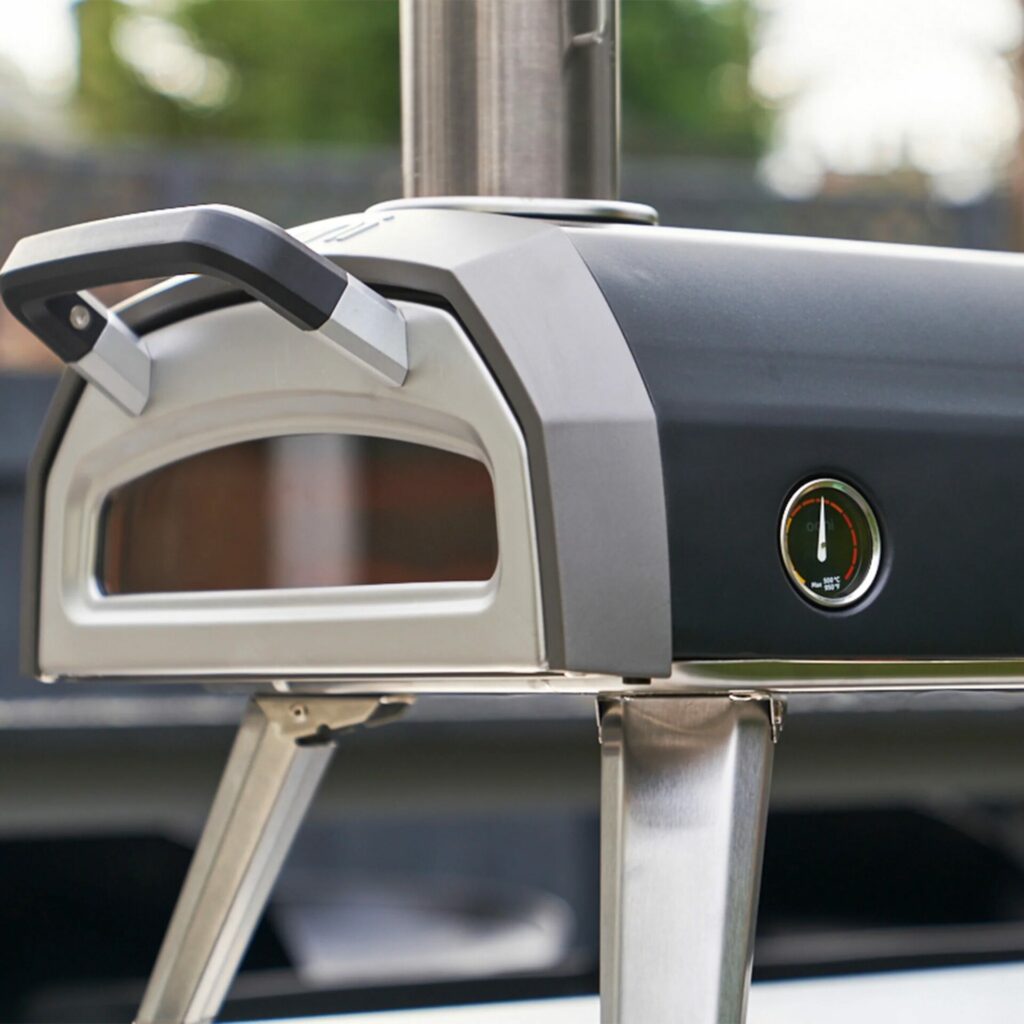 One other feature that the Karu 12G adopted from the Karu 16 is the addition of a built-in thermometer. While the one on the Karu 16 is a front mounted digital design, the Karu 12G has a dial thermometer on the side. It's inset, making it flush mounted to the pizza oven body.
Improvements from the Ooni Karu 12
Beyond looks and features like the Karu 16, the Ooni Karu 12G has improved thermal efficiency from the Karu 12. It is designed to use 36% less gas, and reach ideal baking temperature (850°F) 29% faster than previous models.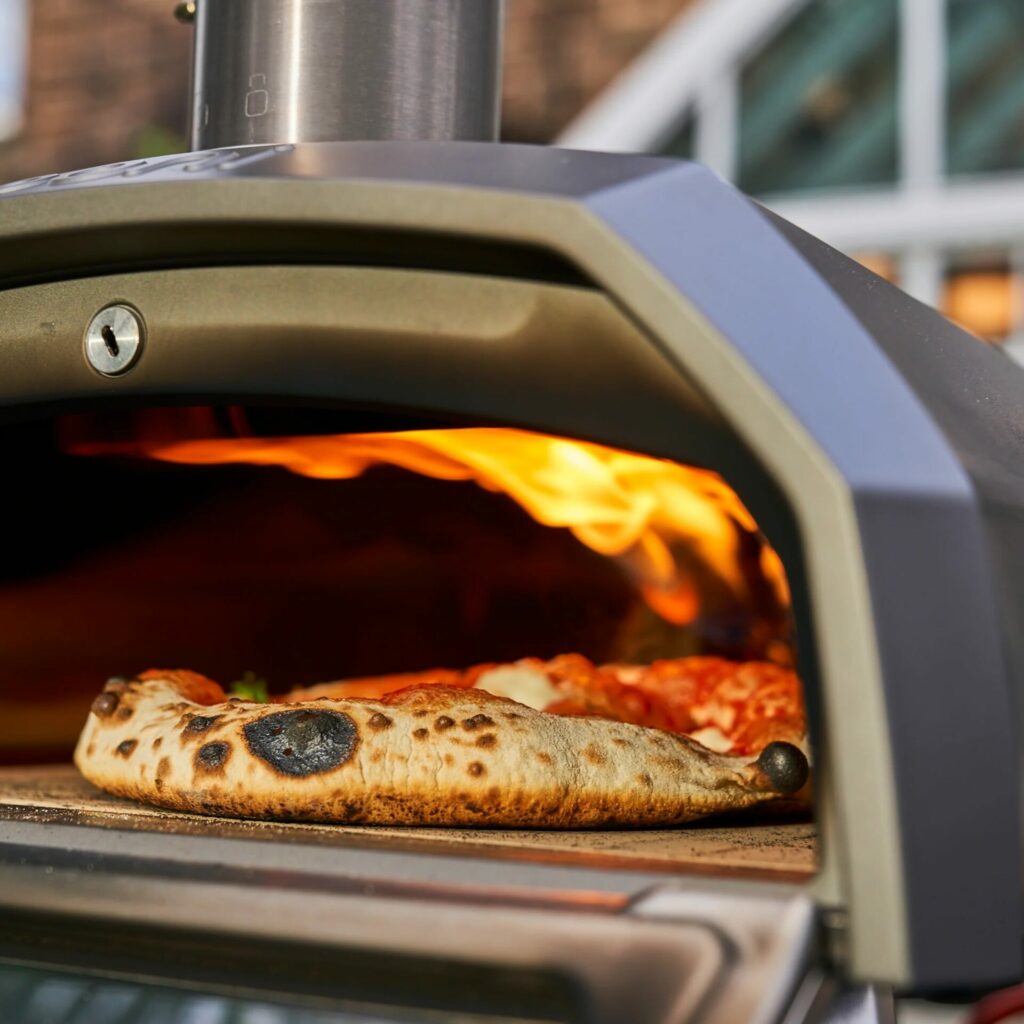 Other New Ooni Products
Other than releasing two new pizza ovens today, Ooni also added to their accessories. To make proofing dough easier, they released Ooni Pizza Dough Boxes.
Retailing for $59.99 (check price) or for $94.98 (check price) with a prep lid, the boxes are perfectly sized for six 12″ pizza dough balls. They're stackable and come in a set of two.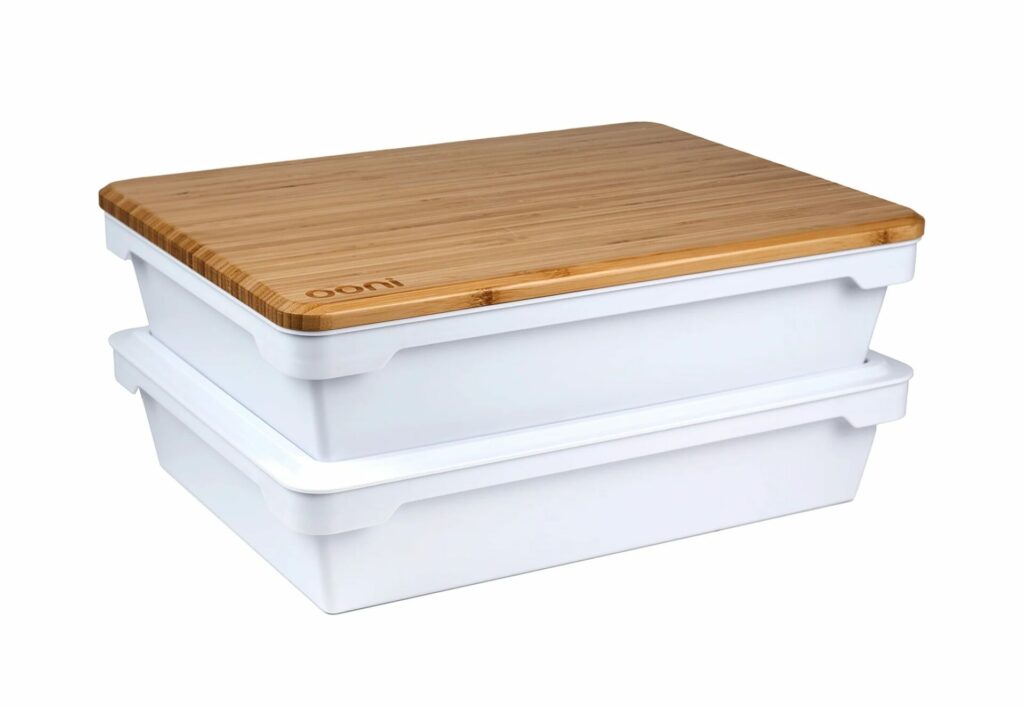 These are a perfect companion to Ooni's frozen dough balls, and are well worth the purchase. We've tried different sized boxes off Amazon and they never seem to be sized right. A specifically designed set fixes that. Anything that makes prep easier, means you'll be making more pizza, which is a win.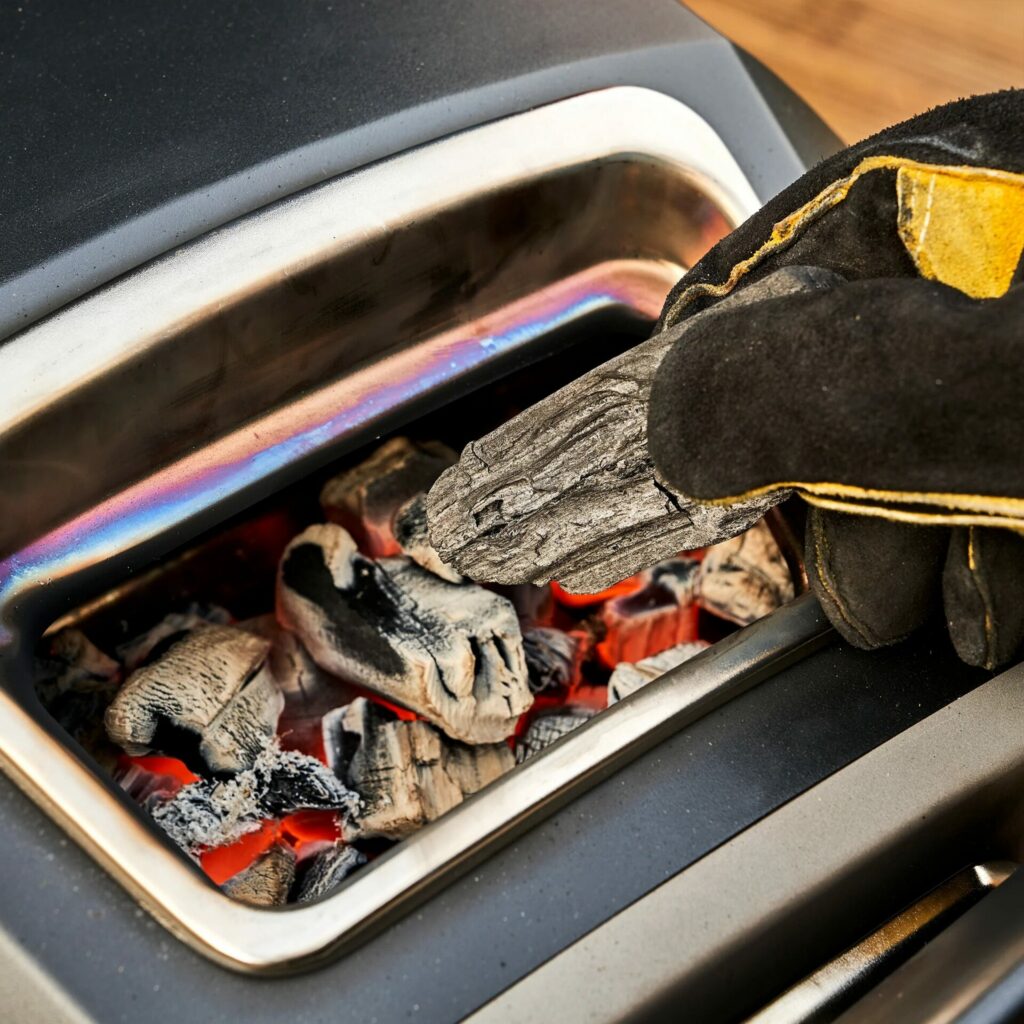 Conclusion
The Ooni Karu 12G is a great option for a multi-fuel pizza oven. The Karu 12 felt like too big of a step down from the Karu 16. The Karu 12G fixes that, and offers a great oven for an affordable price.