Disclosure: This article may contain affiliate links. If you buy a product through an affiliate link, we may receive a commission at no cost to you.
Note: Article updated from 3/17/23 to include a review of the product.
Solo Stove make a great smokeless fire pit. As we saw in our review, what makes it even better is the accessories. Solo Stove has added to that robust accessory line-up by releasing a wood pellet adapter for their popular fire pits.
The adapter gives the flexibility to use different fuel types and the added convenience that wood pellets bring. Pellets are easy to store and you can purchase them, just about anywhere.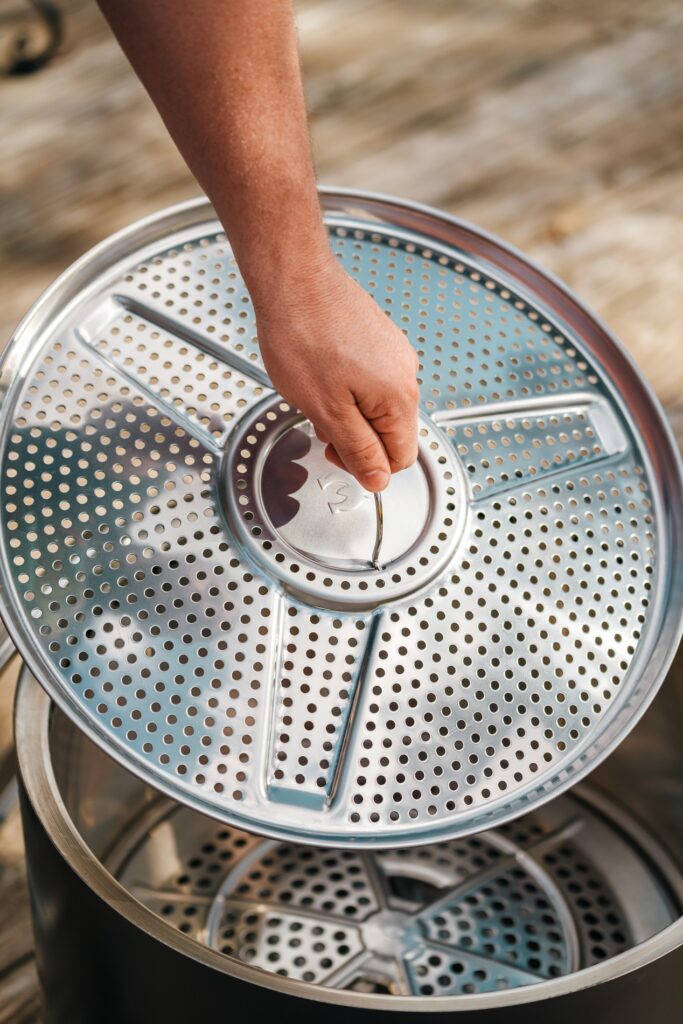 Summary
The Solo Stove pellet adapter is a great accessory to add more control and flexibility to your fire pit. It's simple to create a roaring fire with the pellet adapter. While we miss out on the popping noises from a log fire, it does make it safer.
Pros
More predictable burn
Easy to use
No popping from the fire
Cons
Miss the sounds of a fire
Can be more expensive
Specs and Features
Retail price for the Ranger is $49.99 (check price), for the Bonfire it's ($59.99), and the Yukon it's ($99.99) – Solo Stove is always running sales though, so check the price
Works with both the Solo Stove 1.0 and 2.0 fire pits
Available for the Ranger, Bonfire, and Yukon fire pits
Made from 430 stainless steel
Burn Times
What's nice about pellets compared to firewood is the burn time is more predictable. Below is a chart from Solo Stove's website that gives estimated burn times based on how full the fire pit is of pellets.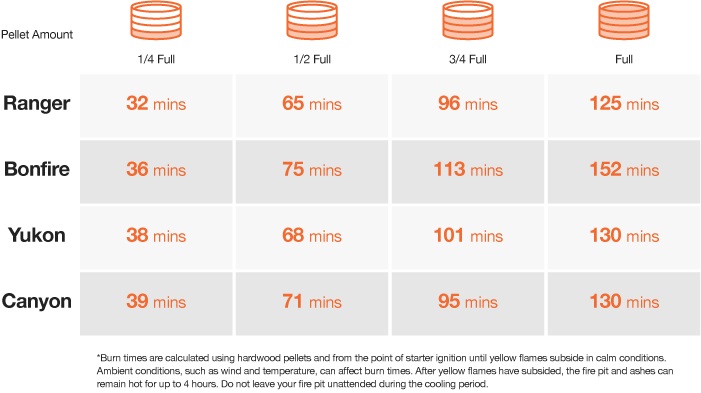 This is great for anyone, but especially helpful if you have young kids. It can be hard to have a fire when you're contending with early bedtimes because of how long they can take. This makes it a quicker experience if you want.
Pellets for the Fire Pit
You can burn many different types of pellets with the Solo Stove Fire Pit Pellet Adapter. If you are just using the fire for ambiance and warmth, go with heating pellets, which are available at a variety of hardware stores. Those are much cheaper than cooking pellets, like you'd use for a pellet grill.
If you plan on roasting marshmallows or cooking any other food over the fire, make sure to use food grade pellets. Solo Stove sells some that will work great, or you can use pellet grill pellets, which are widely available.
We recommend Pit Boss pellets if you're looking for cheap, but quality cooking pellets. They come in 40 lb bags from stores like Walmart where they cost about $15, and sometimes go on sale.
Lighting Pellets
Once you fill the fire pit with pellets using the new adapter, you can light it by placing a series of fire starters on the time. While you can use as many as works for you, Solo Stove recommends the following quantities for a secondary burn within 15 minutes.
Ranger – 4 Starters
Bonfire – 5 Starters
Yukon- 6 Starters
Canyon – 7 Starters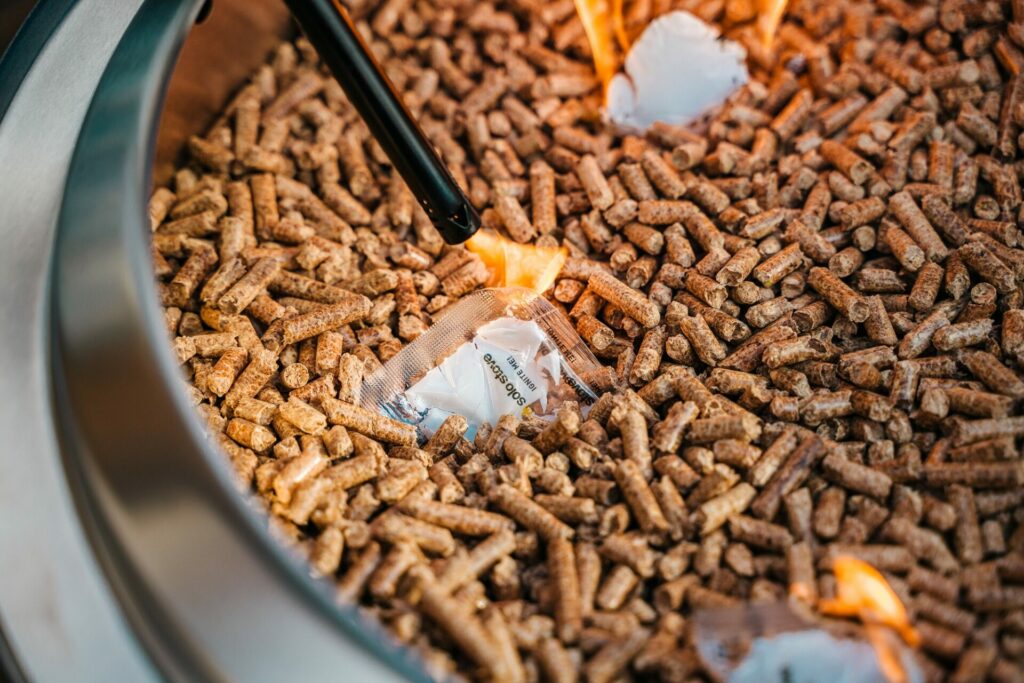 If you have a little extra time you can save on fire starters. We had good results using 3 fire starters in the bonfire, it just too a little longer.
Roaring Fire
When you start the fire with pellets, it will start in small circles around the fire starters then expand outward. It's neat watching the fire expand. Before you know it though, the fire really gets going.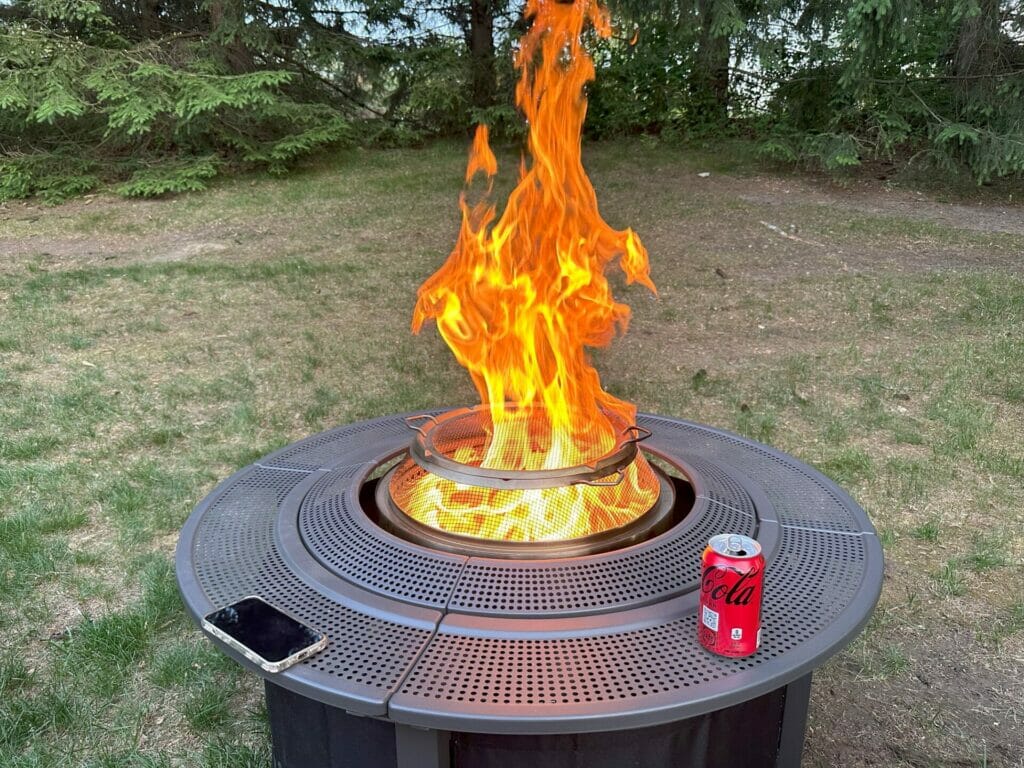 You can see in the picture above the secondary burn going through the top holes with the pellet fuel. Our Solo Stove Bonfire is in the Solo Stove Surround, which is a great barrier to have when the fire is this hot.
The fire does die down though, so you can roast marshmallows over hot coals like with using traditional wood.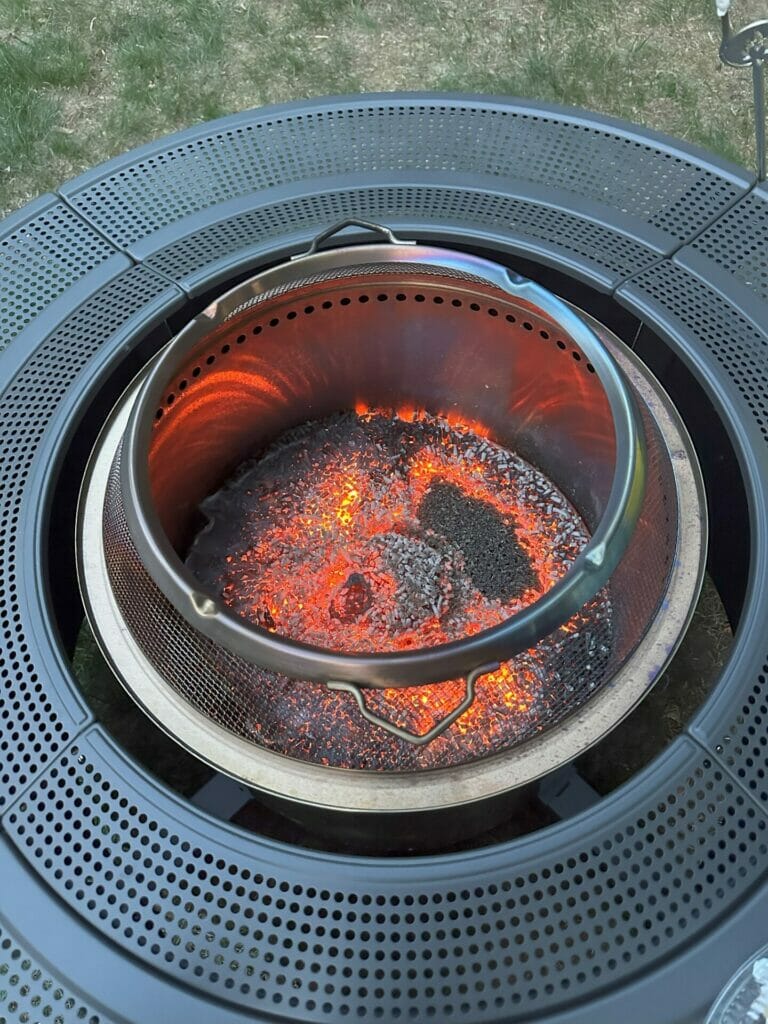 Silent Fire
A pro and con of using the pellet adapter is the fire is much more efficient. There is a very low moisture content in wood pellets, so that means there is no noise. There's no sizzles, pops, or any other noises you're used to hearing.
That also means there's even less smoke, and no hot embers popping out of the fire pit. You have to take the good with the bad here, and have good conversation or music on to make up for the noises you're used to hearing.
If you're someone that like poking and prodding a fire, pellets effectively remove that too. The only thing you have to do is add more pellets when needed.
Other Key Information
With the Solo Stove pellet adapter, you aren't limited to just using pellets. You can mix firewood in with pellets by filling your fire pit with 3-4 inches first, lighting it, then waiting for the secondary burn to kick in. At that point you can add firewood.
A nice thing about that is you can add aromatic fire wood to help with mosquitos. Solo Stove sells juniper wood for this purpose, or you can get piñon wood from your local Ace Hardware.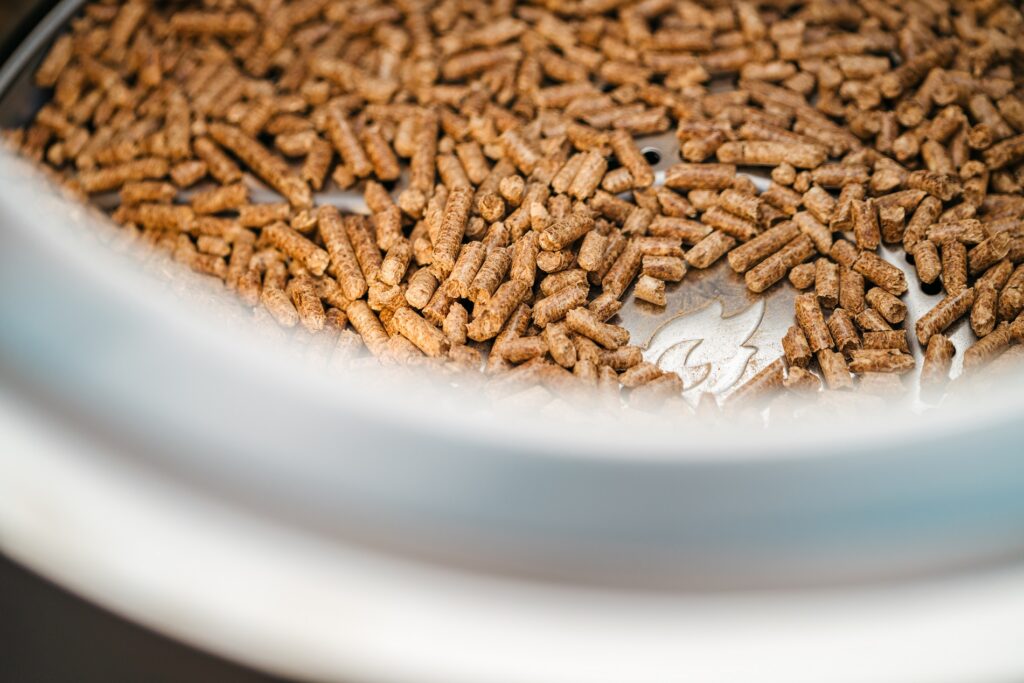 It's also important to know that it's easier for a pellet fire to go out, because it doesn't have the strong coal bed that firewood brings. When adding more pellets, do so at 2-3 cups of pellets at a time, so the fire doesn't get smothered.
If the fire goes out and is super smoky, you can fix it with a long lighter. Light it and place it near the holes for the secondary burn. This will usually reignite the fire.