Pitts & Spitts is known for their grills and smokers that use copious amounts of American made steel, including the recently released offset / pellet Hybrid. They've taken that high material quality approach to design and applied it to their newest launch, an all steel fire pit that can be flat packed.
Flat Pack Convenience
While there are a sea of Solo Stove imitators on the market, thankfully Pitts & Spitts took a different approach to the design of their fire pit. It's a flat pack design (think Ikea, but with high quality materials) that can be easily assembled and disassembled with no tools required.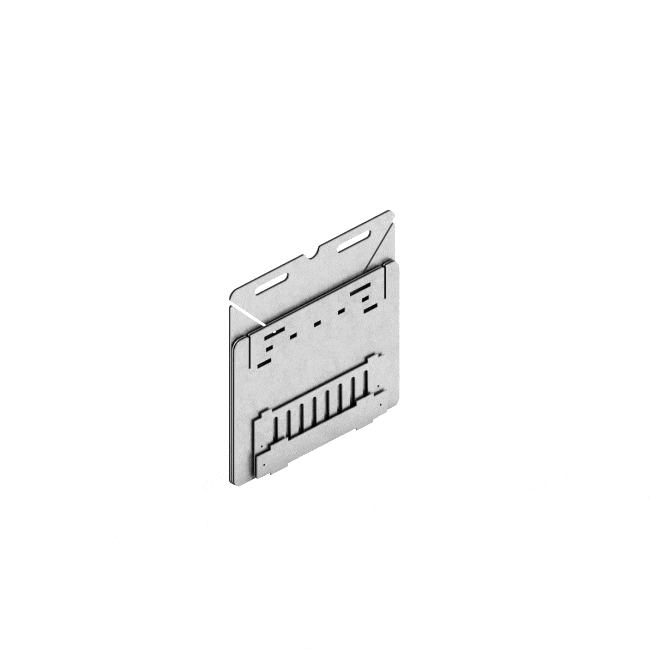 It's a great design not just because it's different than Solo Stove, but also because it solves a problem that some consumers have with fire pit ownership. With a traditional ring type fire pit, you're left with a fire pit in your yard year round, whether you're using it or not. For people with small yards, that's valuable real estate dedicated to a fire pit.
For fire pits that are moveable, they can be difficult to move due to their size, plus they take up space in the garage. With the flat pack design it's compact and easy to move or store. If you're looking for a fire pit to take camping or to the beach, this will take up much less space in your vehicle than a large cylinder.
Even though the fire pit is easy to pack up, since it's made completely out of steel you can leave it outside. That saves on the cost and hassle of a cover.
Three Fire Pit Options
Pitts & Spitts fire pit line comes in three different builds. The first is the fire pit in Corten steel that retails for $549.99 (check price), the second is the fire pit in all 304 marine grade stainless steel that retails for $749.99 (check price), and finally the fire pit in 304 stainless with a gas fire that retails for $1,149.99 (check price).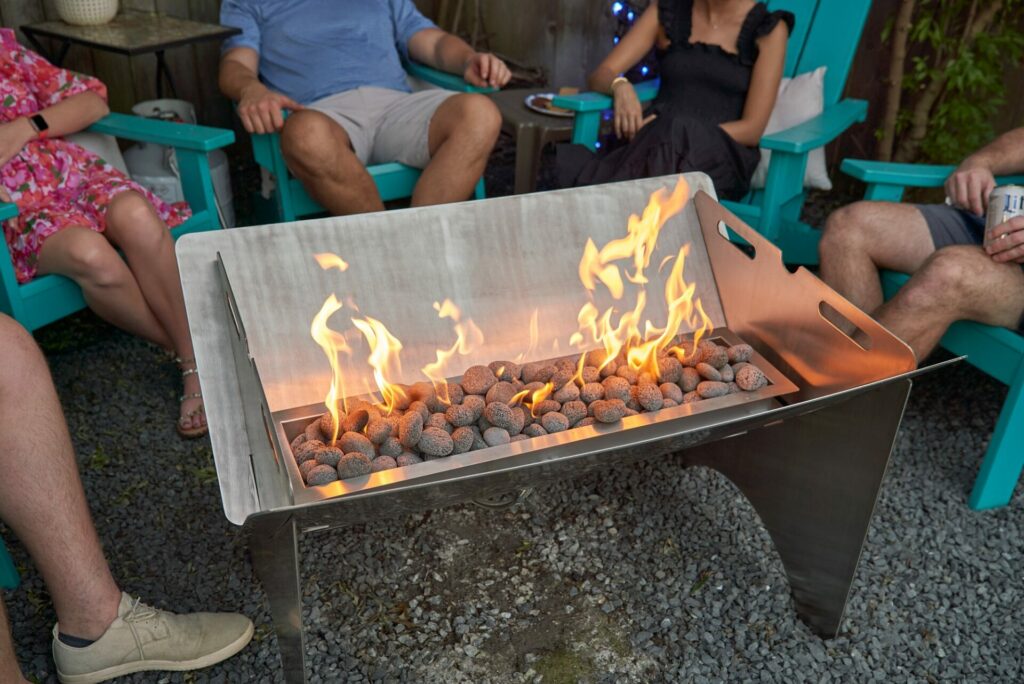 The gas fire pit comes with lava rocks and a gas line, so it's better suited for customers looking for a more permanent fire pit.
Features and Specs
Comes in Corten steel, 304 stainless, or 304 stainless with gas
The wood burning fire pits are 27″ x 24″ x 25″ and weigh 75 lbs, while the gas version is 14″ longer and weighs an additional 10 lbs
Compact storage of 24″ x 24″ x 1″ for the wood burning pits and 24″ x 38″ x 1″
The wood burning versions come with a stainless steel griddle top for cooking
Summary
It's great to see a new take on the fire pit come on the market. While it doesn't have the smokeless, secondary burn of smokeless fire pits, we've been assured by Pitts & Spitts that it has good airflow to reduce smoke from a traditional fire pit. The fact that you can get it in 100% stainless steel means that this is a fire pit that you can enjoy and pass down to future generations. They won't be upset about getting it either, because it can be easily taken apart and stored.