Disclosure: This article may contain affiliate links. If you buy a product through an affiliate link, we may receive a commission at no cost to you.
Ninja has continued to innovate with their popular outdoor products. They added an oven to their line-up earlier this year, and now they have added app connectivity to their Woodfire Grill.
Called the Ninja Woodfire Pro Connect XL Grill & Smoker, the new grill retails for $499.75 (check price). It carries over the same 7 cooking modes and other features from the Woodfire Grill, and adds a couple new ones.
App Connectivity
The biggest different for the Pro Connect XL model is the addition of app connectivity. With the Ninja Pro Connect app you can monitor and control your Ninja Woodfire Grill.
Like other grill apps, it has recipes with temperature presets. Ninja takes it a step further thought to make the grilling experience easier. The app will prompt you to do things like add food or flip it.
The app connectivity is a feature that sets the new Ninja Woodfire grill apart from other electric grills. Both the Weber Lumin and the Char-Broil EDGE lack any form of connectivity.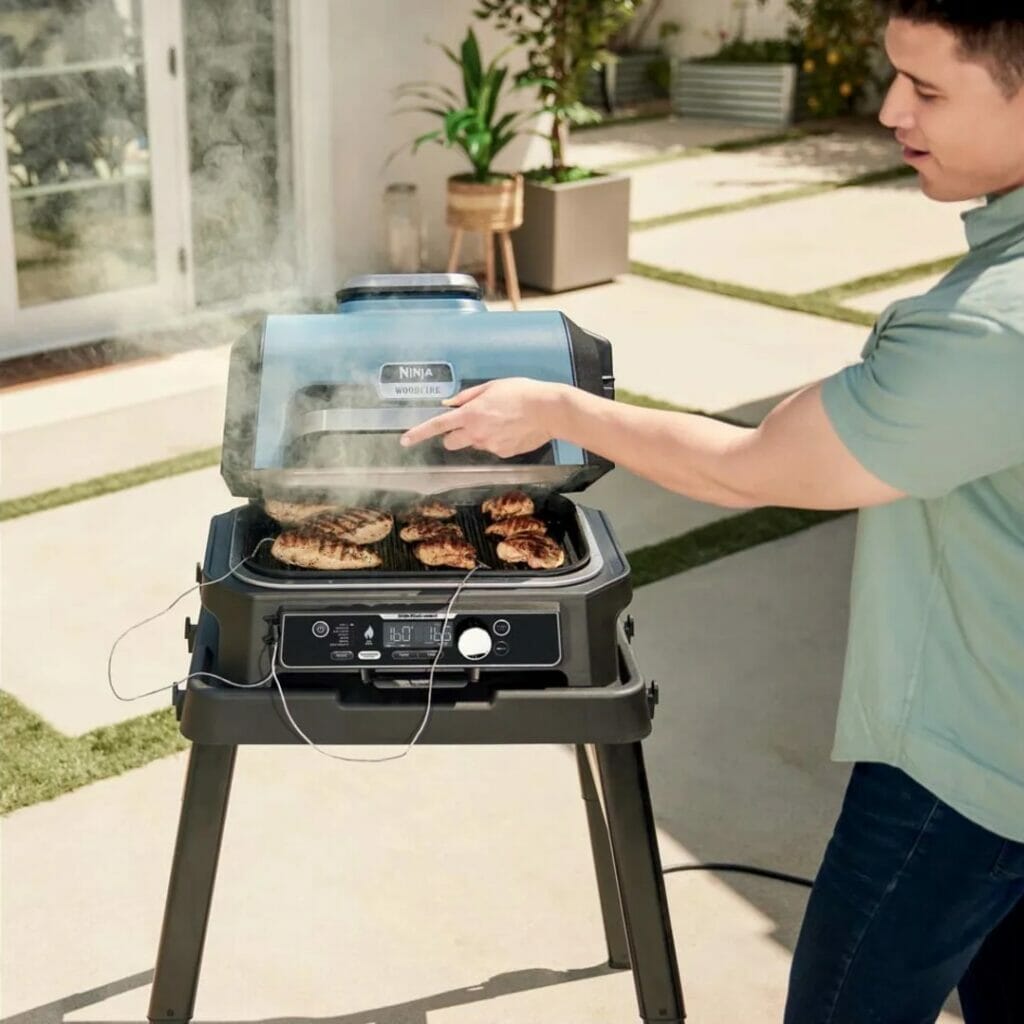 Additional Temp Probe
Another feature that's new to the Woodfire Pro Connect XL model is the addition of another temperature probe. The non-connected model has one probe, while this version has two.
Not only does that give the ability to monitor the temperature of an additional protein, it also makes the app connectivity more useful. You can monitor the temperature probes from the app wherever you are.
Additional Cooking Area
As you'd expect from the letters "XL" in the name, this model has more cooking area than the regular Woodfire Grill. It comes with 180 square inches of cooking area, which is 30% more than the original model.
They advertise that the extra space allows you to fit two full racks of ribs, or a 10 lb brisket. That's a big advantage over the original model, because we had to trim a rack of ribs quite a bit to have them fit when we reviewed it.