HALO has been making some innovative products with their Versa 16 pizza oven that has a rotating stone and an access lid or their Prime300 portable pellet grill that's battery operated. Now they're growing their product line-up with the launch of the HALO Elite1B Countertop Griddle. Much like HALO's other products, it has some innovative features.
HALO Elite1B Specs and Features
Retail price of $299.99 (check price)
284 square inches of cooking surface
Temperature range of 300 degrees F to 600 degrees F
Single burner
Rear grease management
Adjustable regulator
Innovative Design
What separates the Elite1b from other portable griddles on the market is HALO did a great job on their design to make a better griddle. It's not's a simple griddle top slapped on a burner like some other options on the market. That's also why the Elite1b is premium priced.
2 Zones, 1 Burner, 0 Cold Spots
The Elite1b has a unique burner design. The burner is shaped like two squares next to each other, which make up 2 zones, despite it only being a single burner. You can see on the image below that the ignitor is on the right side of the griddle, so that side is always on. You can turn off the left side of the griddle to have an area that won't cook.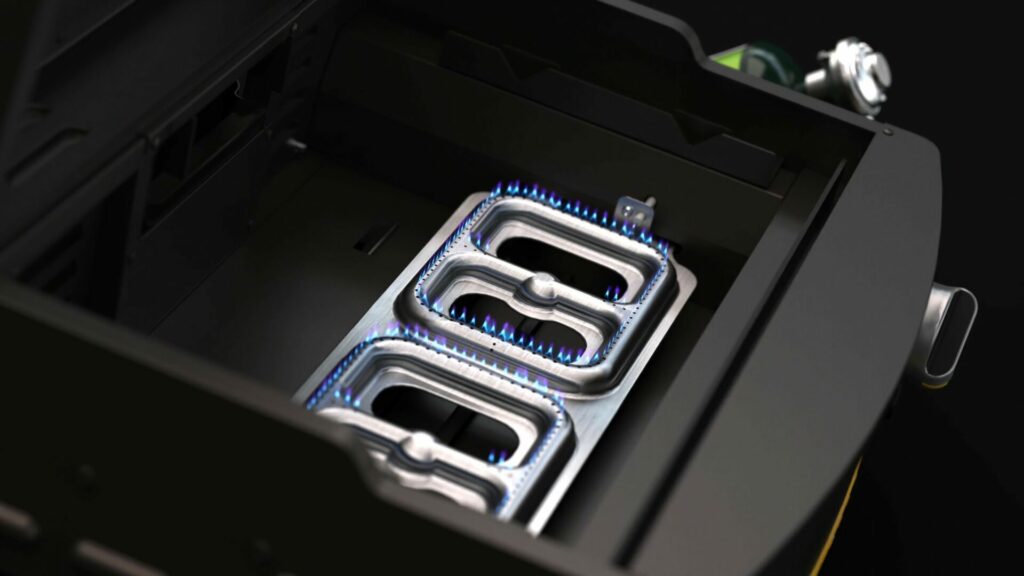 Another nice feature of the way that HALO designed the burner it provides heat to almost the whole griddle surface. HALO claims that there are no cold zones on this griddle.
Wind Protection
HALO designed the Elite1B so that the griddle top is inset into griddle. This is a great design because it provides wind protection. Many other griddles on the market have a gap between the burner and the griddle top, leaving the burner exposed to wind. This design should retain more heat in the griddle.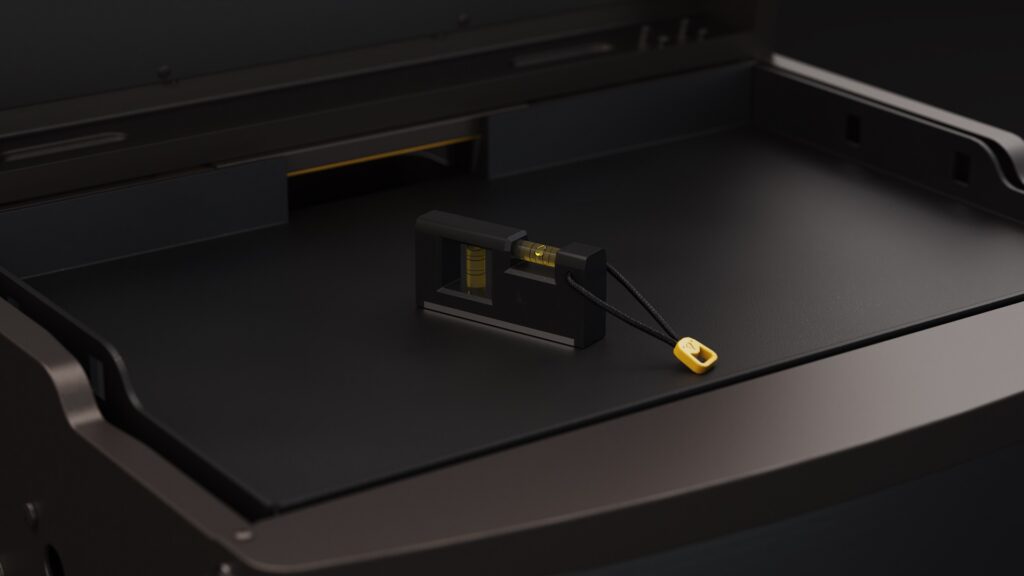 1 lb or 20 lb Propane Tank Compatible
Another smart design feature of the HALO griddle is the propane hose has a quick disconnect fitting. This means that you can run the griddle on a 1 lb propane tank or a 20 lb propane tank. If packing space is limited, 1lb propane tanks make sense, but we prefer to use 20 lb tanks on camping griddles. States are also starting to ban single use 1 lb propane tanks.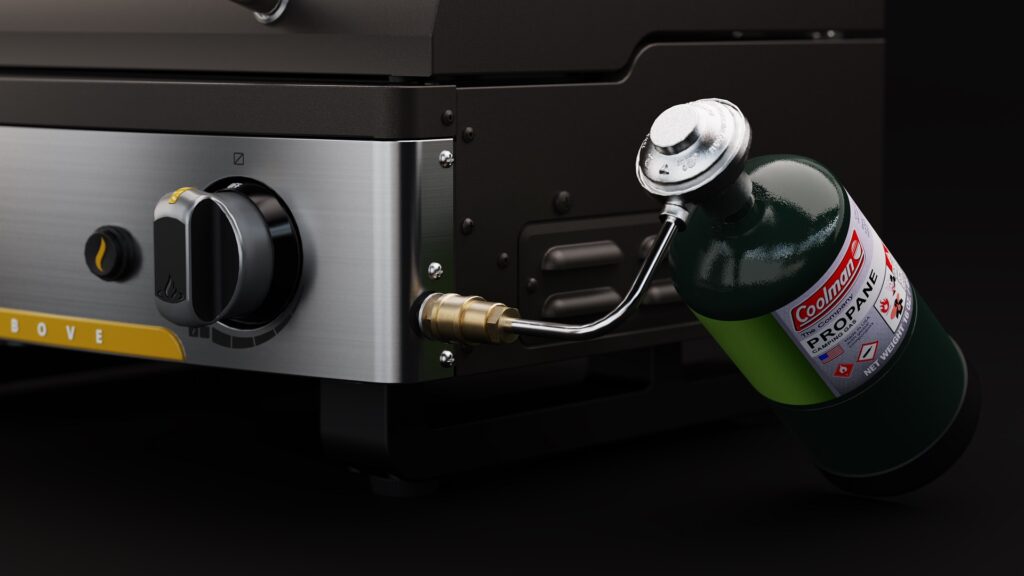 Other Details
The little details are this griddle are also very thought-out. For one, it comes with a small level (shown in the section above on the inset design) that stows away in the griddle housing. Having a level griddle helps keep oil and grease from pooling in one area.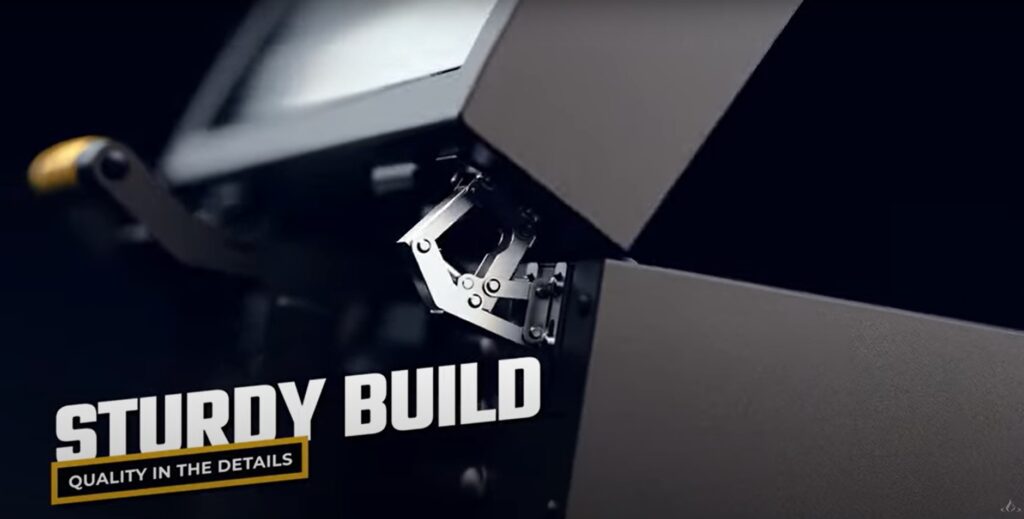 Another is the hinge design and subsequent machining on the back of the griddle is really nice. It's a huge step up from a simple pin hinge design that you'll see on other lids.
Summary
HALO has done a great job creating innovative products and the their new Elite1B griddle is no exception. While it's a premium priced product, what it brings in features and design account for the price tag. It's worth a look for anyone in the market for a portable griddle.