While other companies have started to catch on to the trend, a differentiator for Grilla Grills is they have a modular outdoor kitchen line. They offer a variety of cabinet configurations, grills, a sink, and now they just released a new refrigerator.
Features and Specs
Made from heavy-duty stainless steel
Has a porcelain countertop that's resistant to UV, heat, water, and stains
Adjustable leveling feet to make it seamlessly fit in with you outdoor kitchen setup
Holds up to 50 12 oz cans
Features a revised vent design and a Grilla logo on the front glass
New Kitchen Bundles
With the release of the new fridge, two new bundles have been added to Grilla Grills' website. The first bundle is a 31.5″ cabinet, a grill cabinet (pellet or charcoal), a 19.5″ cabinet and the new fridge. It carries a retail price of $3,596.99, but both this bundle and the second often go on sale.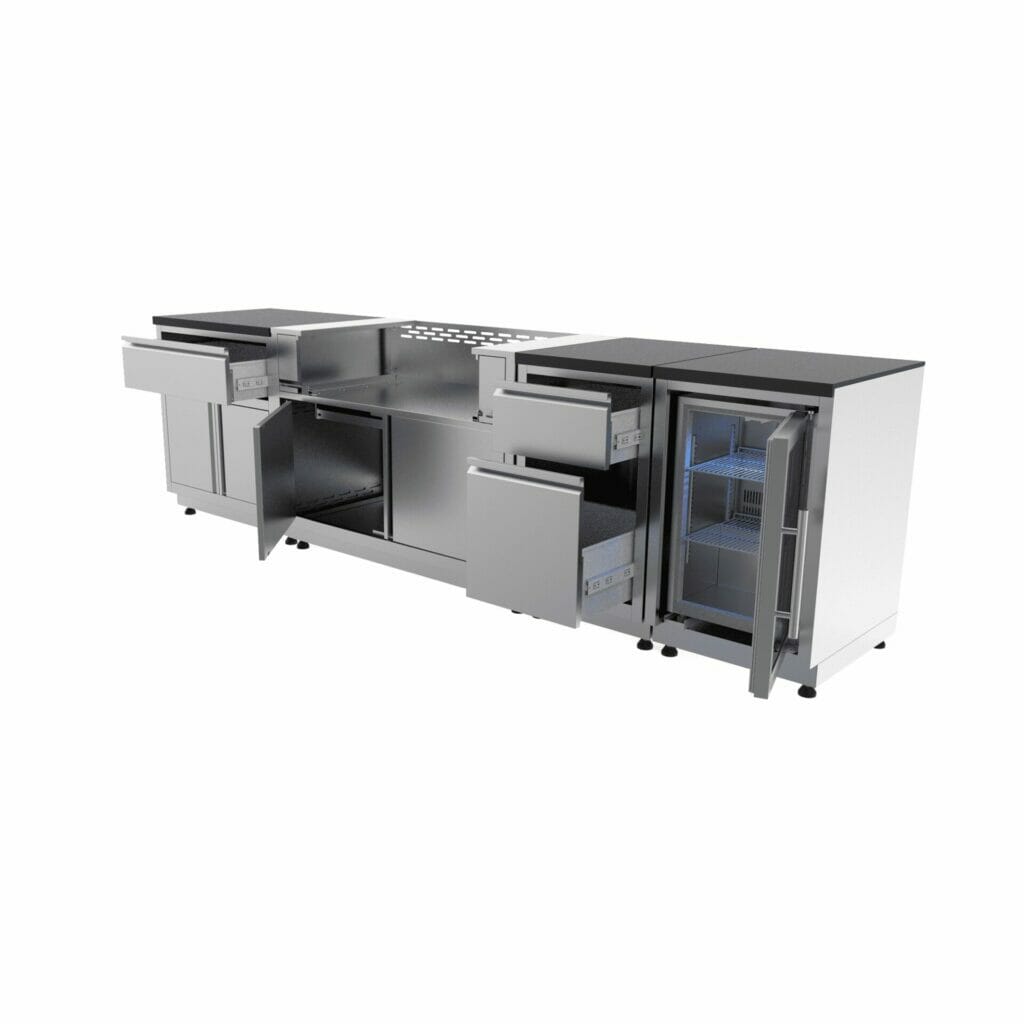 The second new bundle has the same cabinet configuration as the first, but swaps the grill cabinet for one that fits the Primate gas grill. It has a retail price of $3,596, so you save $0.99 off the first bundle.
New Website
As Grilla Grills continues their growth plan, they've redesigned their website. They're a completely DTC brand for the time being, so having a great looking and functioning website is key to sales. The new website has a more polished look than the older one, and a better menu layout.