Blackstone's parent company, North Atlantic Imports, filed a patent infringement complaint with the Texas Western District Court against pizza oven maker Ooni. They allege that the Koda 16, Koda 12, Karu 16, Karu 12, and Karu 12G all infringe on their patent.
The patent key to the allegations is U.S. Patent No. 11,684,212, entitled System, Device, and Method for Baking a Food Product. It covers the technology behind Blackstone's popular pizza oven.
The claims in the patent include the following language.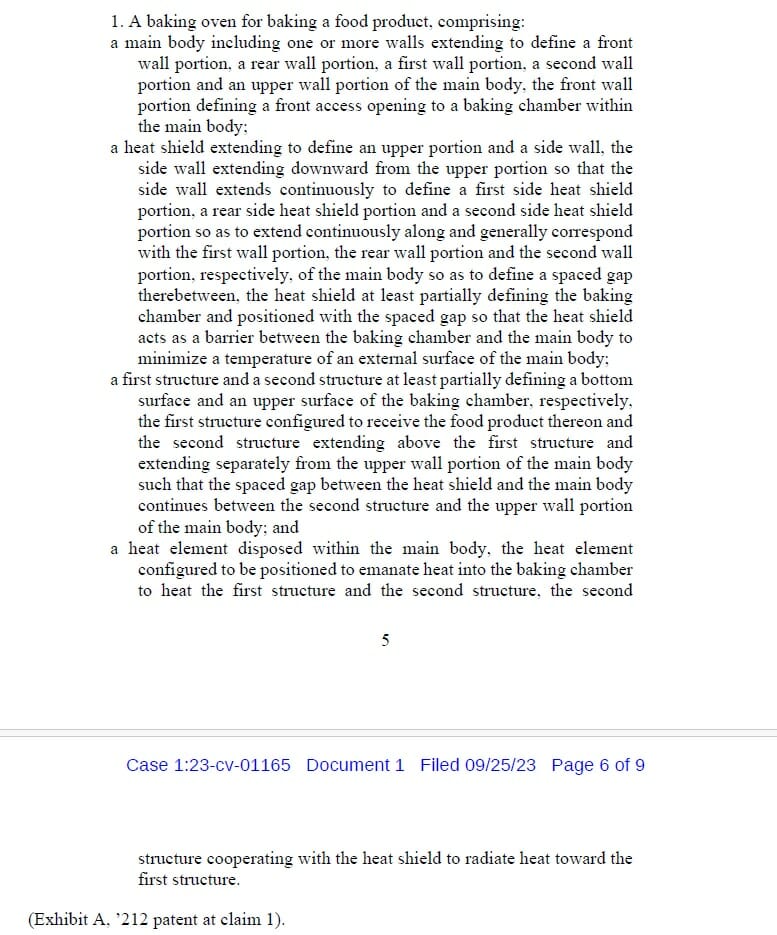 The Ooni Koda and Karu line are some of Ooni's most popular pizza ovens. The only ovens they sell other than those lines are the Frya and the recently released Ooni Volt electric pizza oven.