Blackstone wants to make a permanent home for your griddle. Today they released a whole outdoor kitchen line with everything from cabinets to American-made islands, and even pavilions to protect you from the elements. Of course, with the new outdoor kitchen hardware comes new drop-in griddles.
Our new line of Outdoor Kitchen items demonstrate our dedication to innovation, quality, and customer satisfaction. With these premium products, we aim to empower outdoor cooking enthusiasts to create unforgettable culinary moments in their own backyard.

Roger Dahle, CEO of Blackstone Products
Griddle Islands
Blackstone released three new griddle islands today. These are great centerpieces as a stand-alone or as part of a larger outdoor kitchen setup. They're also American made, which is hard to find.
5 Person Chefs Table with Griddle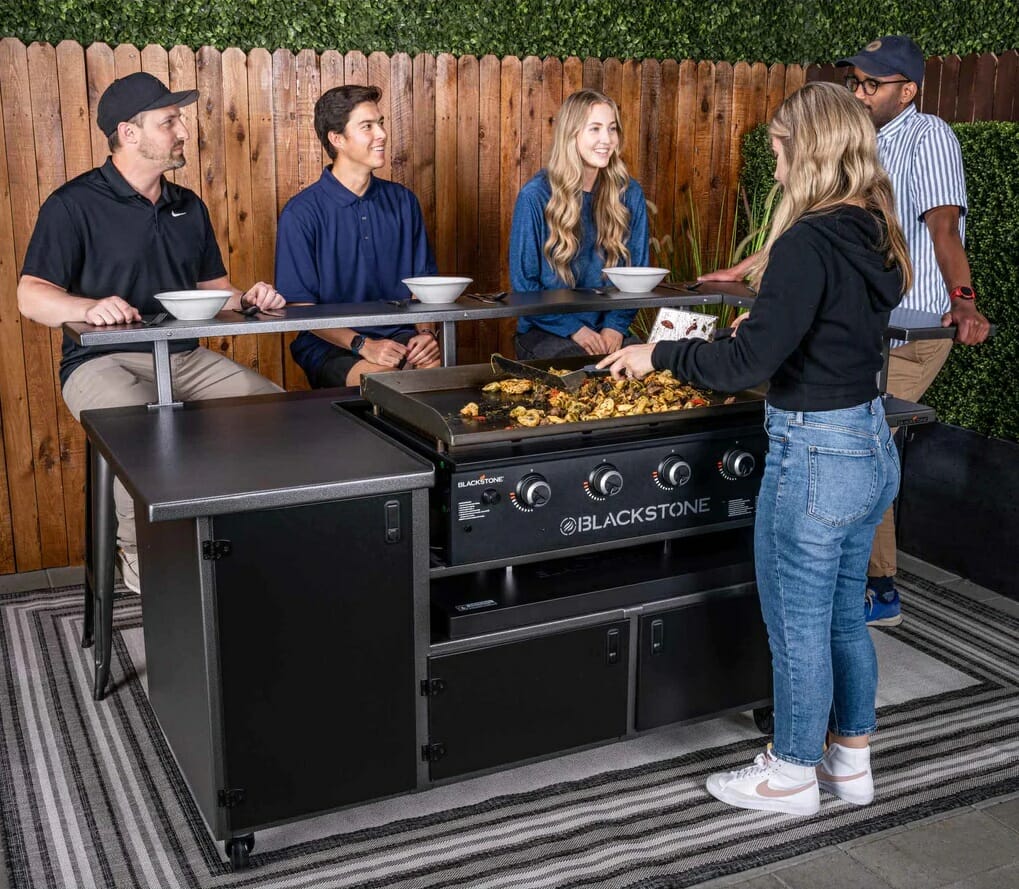 Griddle Island with a 28″ Griddle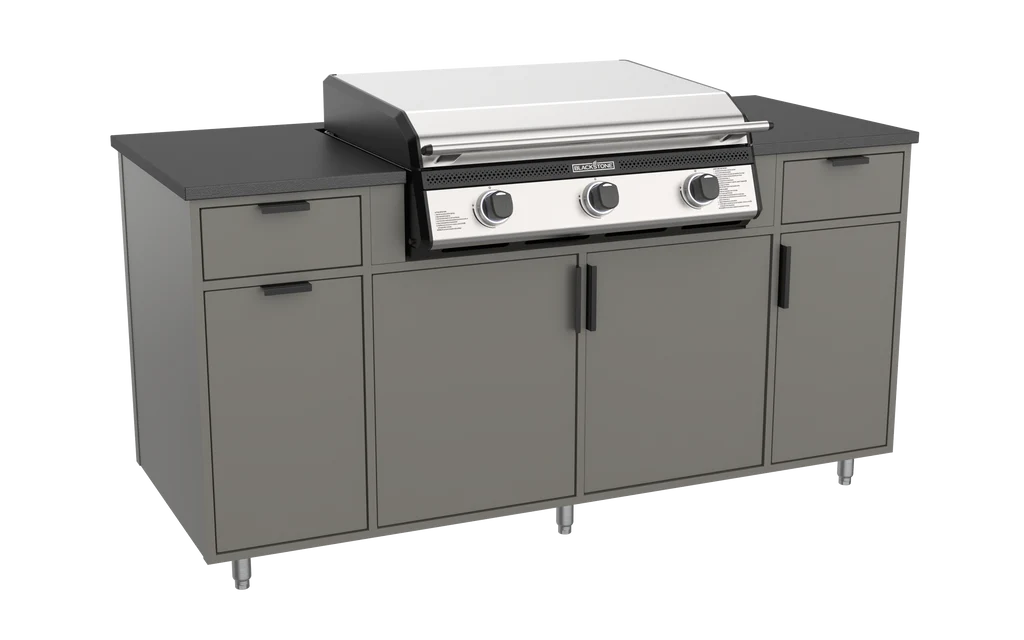 50″ Griddle Cabinet Base with a 36″ Griddle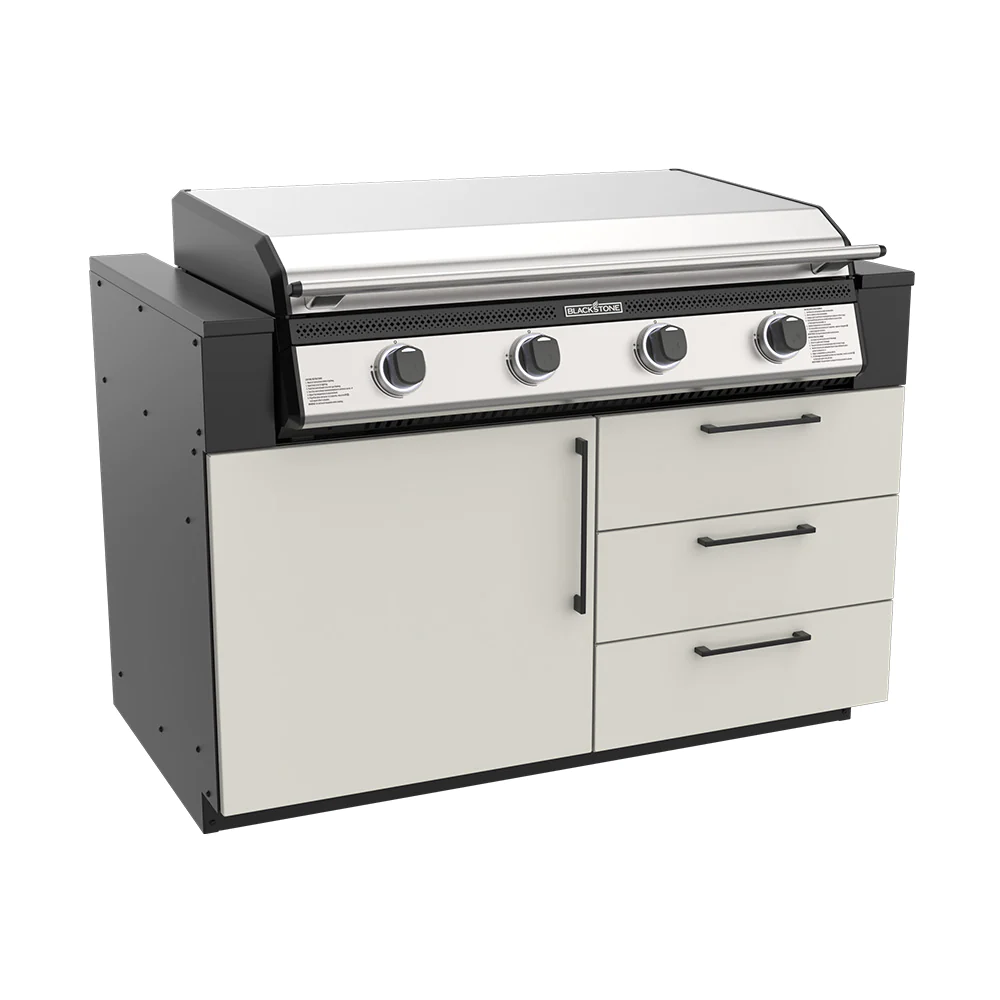 Pavilions
While the Griddle Islands are really cool in their own right, the pavilions take it to the next level. This is an innovative product that no other outdoor cooking company offers.
10′ x 10′ Bar and Grill Pavilion
This pavilion blocks the elements from above and from the sides. It's a perfect cooking and entertaining space.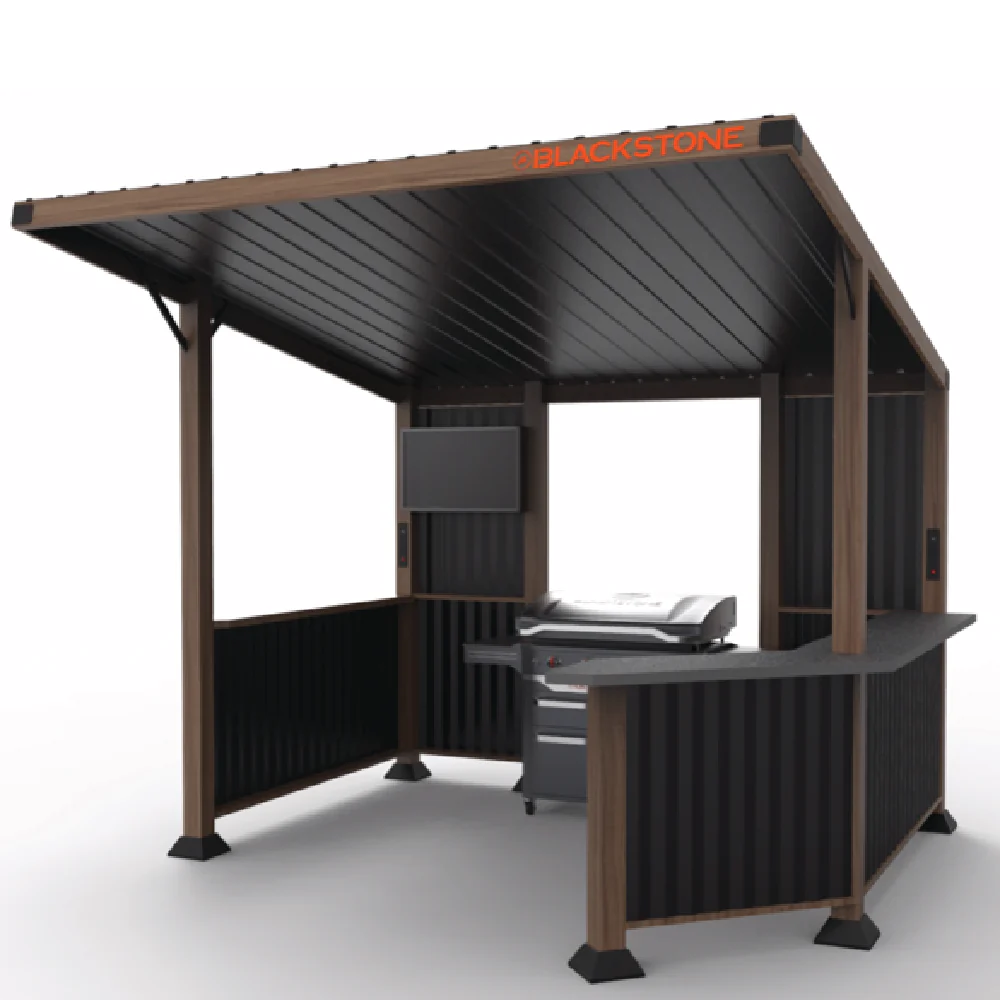 5′ x 8′ Pavilion
This pavilion provides a roof over your head and bar for your beer. It's a great open space for the backyard.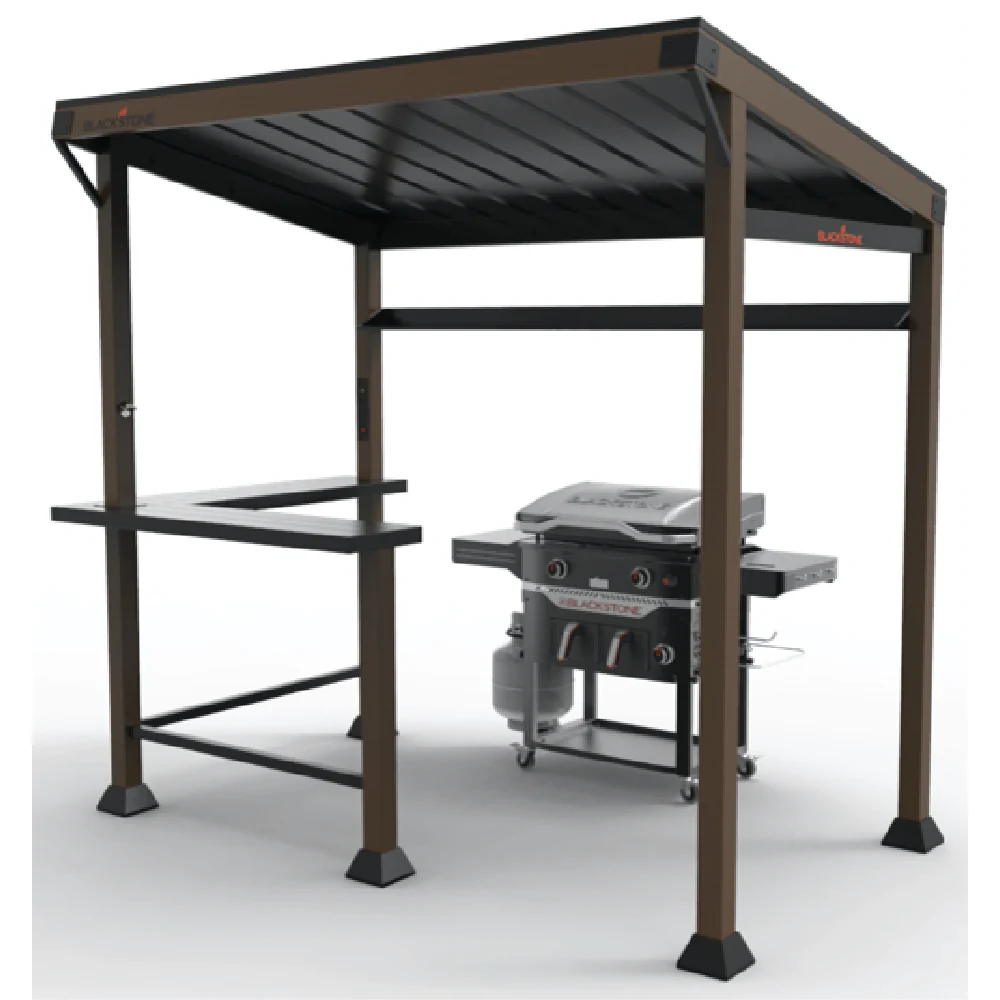 Built-In Blackstone Griddles
A new outdoor kitchen setup from Blackstone wouldn't be complete without a new range of griddles. Blackstone is providing just that with their all-new Premier griddles that take their premium flat tops to the next level.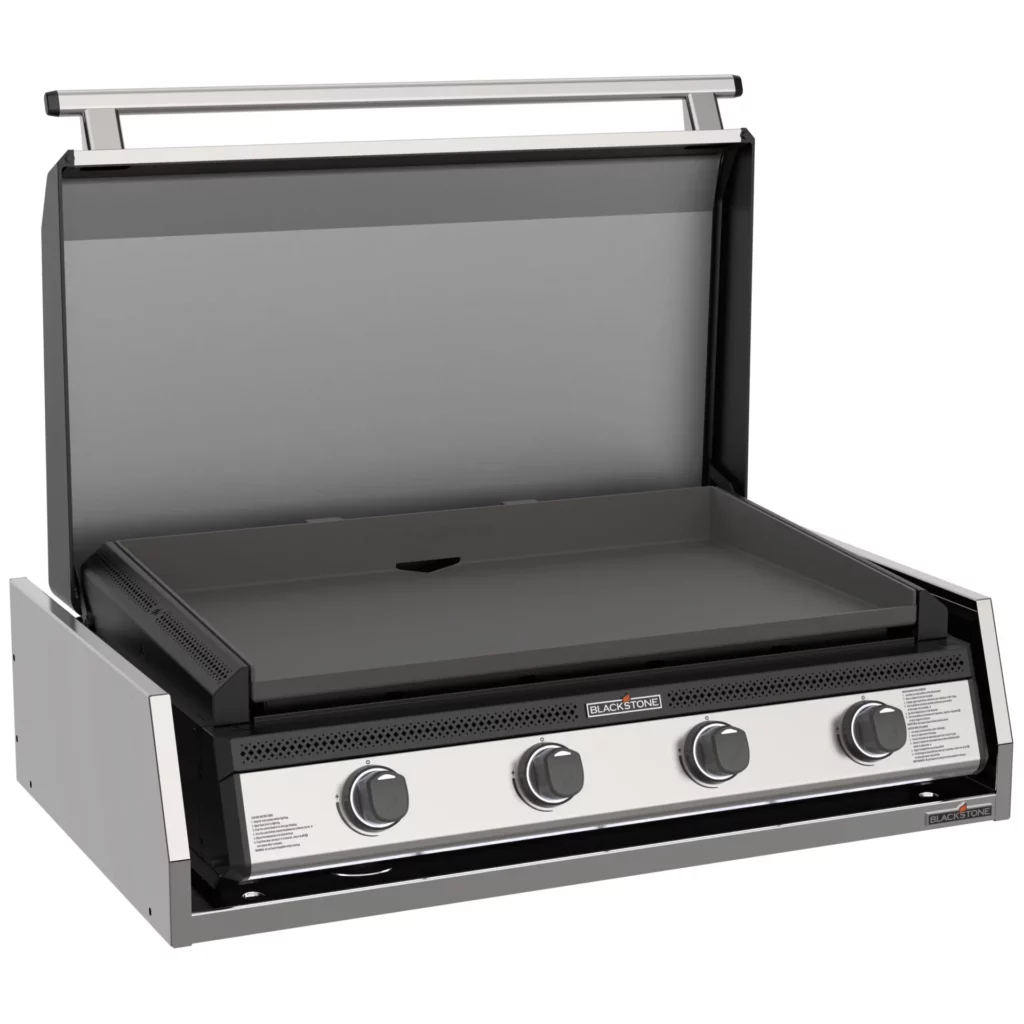 Other Outdoor Kitchen Customization
In addition to the islands, pavilions and griddles, Blackstone released individual cabinets. These let you start with an island and build out a whole custom kitchen setup.
The new cabinets are made of Galvanneal for a weather and rust resistant finish. The following options are available.