Disclosure: This article may contain affiliate links. If you buy a product through an affiliate link, we may receive a commission at no cost to you.
Pit Boss just released an updated line of griddles, called their Gen 2 griddles. The new griddles have updated knobs, styling, and burner options than the outgoing generation.
Styling
The Gen 2 griddles look much more like the Pit Boss Ultimate Griddles. The knobs look like the ones on the Ultimate Griddles, and there's a metal piece below the knobs with Pit Boss in blue, much like the Ultimate Griddles. The updated styling is a much needed improvement.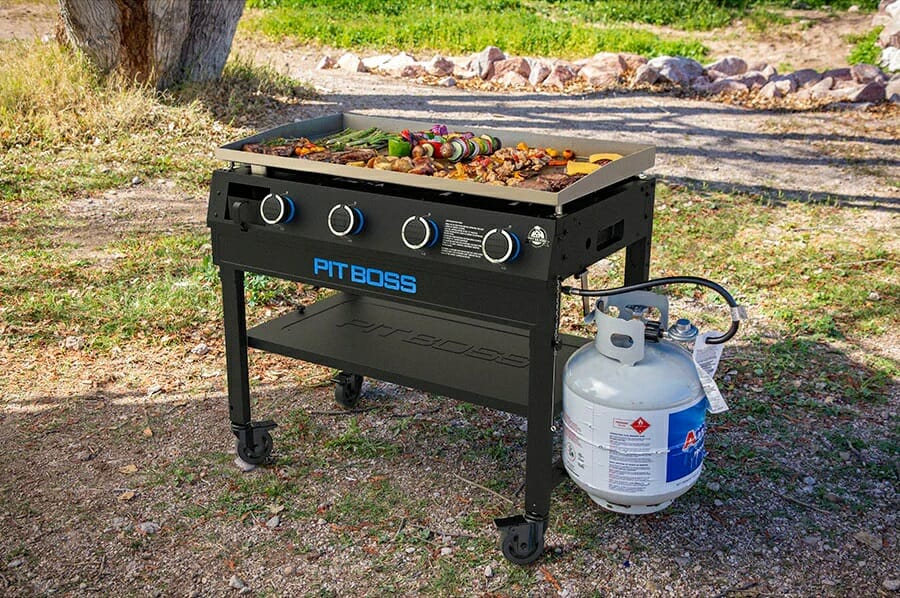 Burner Options
The new Pit Boss griddles come in a variety of burner options. The most unique to Pit Boss is the availability of a 3-burner tabletop griddle. Below are the different griddle options.
The 5-burner has the grease management moved a little off to the side, rather than up front like on the others. It also a 0.2 mm thinner griddle surface for some reason.
Add-On Non-Stick Ceramic Coated Griddle
One new add-on Pit Boss advertises for the Gen 2 griddles is a ceramic coated cooktop, like the one the Ultimate griddle. You can buy it separately, and just drop it in.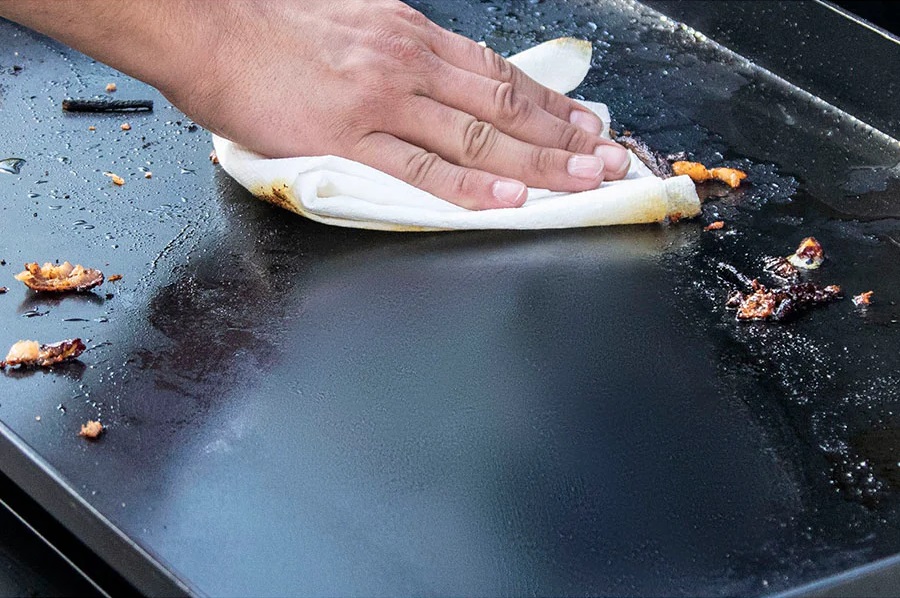 The price of the drop-in non-stick cooktop ranges from $79.99 (check price) for the 1 and 2-burner tabletop griddles to $209.99 (check price) for the 5-burner griddle.
With the non-stick griddle, make sure to avoid using metal utensils. Much like a non-stick pan, they'll damage the surface. Pit Boss makes a tool set specifically for their non-stick griddles.
Other Differences
Outside of the styling and configurations, there's not much different than the outgoing generation griddle. The only real difference we can spot is miniscule, with a claimed 5 square inch larger cooking area on the 4-burner Gen 2 versus the Gen 1.
One interesting detail that shows how similar they are is we suspect they re-used the cooking photos on the product page. You can see they the Gen 2 photo (left) is likely a crop of the photo from the old griddle (right). Unless they cooked the exact same meal, the exact same way, with the same tool placement, it's a re-used photo.
Conclusion
We like the updated styling of the Gen 2 Pit Boss Griddles. It's a better look that Pit Boss fans are sure to like. While not much else changed, it's still a sure contender against the Blackstone griddle. If we were going to pick our favorite of the Gen 2 griddles, we'd go with the 4-Burner Deluxe model.