For anyone that's roasted marshmallows on a Weber kettle, there's now a conversion kit to make it even easier. The KettlePit just launched to turn your Weber Kettle into a fire pit.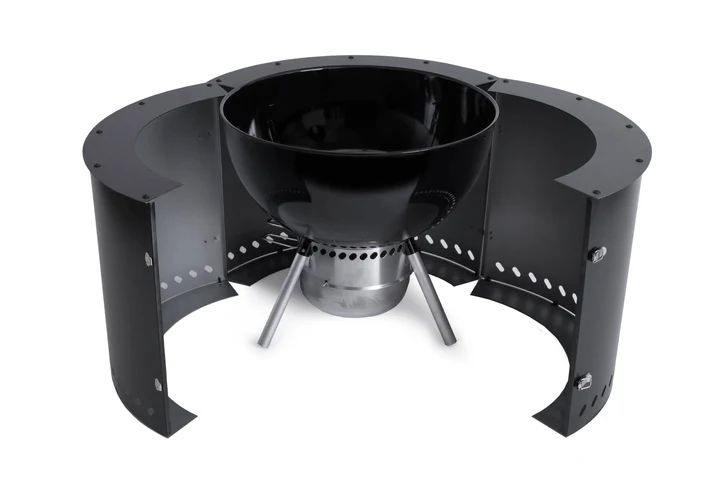 An Indiegogo campaign for the KettlePit started today for pre-orders. It's the creation of David Sypniewski, who also founded YAK Grills.
After nearly two years of development, I couldn't be more excited to launch on Indiegogo and begin shipping the KettlePit across the US & Canada this summer.

David Sypniewski, Founder of the KettlePit
David Sypniewski came up with the idea when he used his Weber kettle to create a surprise campfire for his daughter. He saw an opportunity to get more use out of his grill.
To convert a Weber kettle into a fire pit, the KettlePit comes with shorter legs for you kettle, and a powder coated steel surround. It's compatible with all 22″ Weber kettles.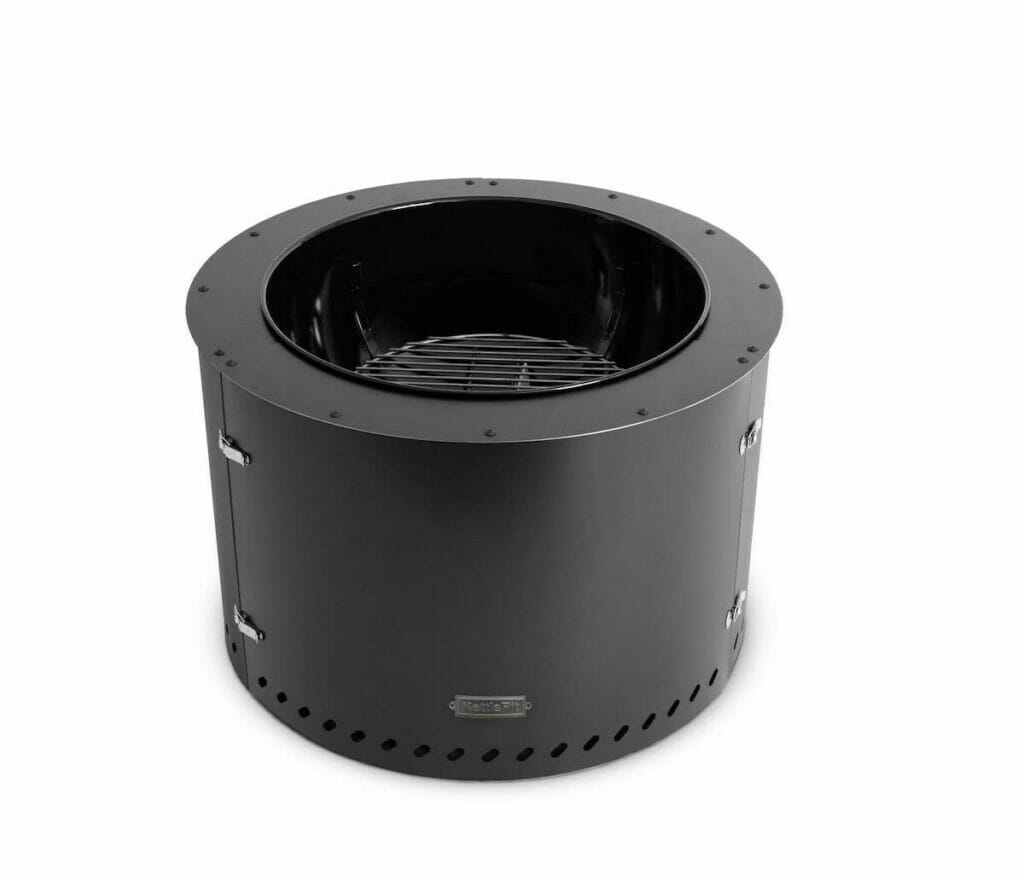 The benefit of using a Weber as a fire pit is you can take advantage of the easy ash cleanout. It also creates less clutter in your outdoor space, because the conversion kit breaks down for storage.
The Indiegogo pricing for pre-orders is discounted to $119. KettlePit claims this will be the lowest price for the product, so if you like the idea, get in on the pre-order.