Disclosure: This article may contain affiliate links. If you buy a product through an affiliate link, we may receive a commission at no cost to you.
Battery powered pellet grills is an emerging theme amongst pellet grills. It offers the untethered ability to use a pellet grill, which is essential for portable grills, and convenient for at home use. Grilla Grills just launched their variation of that with the Grilla Power Station.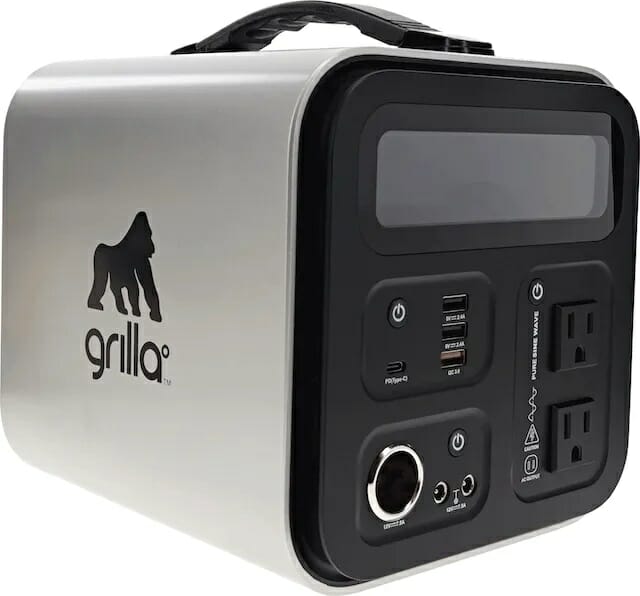 As battery technology has improved, many portable power stations come have to market. We've noted portable pellet grills as a great application for them previously. Grills Grills is the first grill company to seize on that solution, and release a branded portable power station.
Specs and Features
Retail price of $299.99 (check price)
Holds 300 watts of go anywhere power
Will power a Grilla Grills pellet grill for 8 hours
Has a built-in ring light with hi, low, SOS, and strobe setting
A backlit LED screen lets you know how much power is remaining
Weighs 10 lbs for easy transportation
2 120V Outlets
2 USB outputs
2 DC ports
Automotive AUX port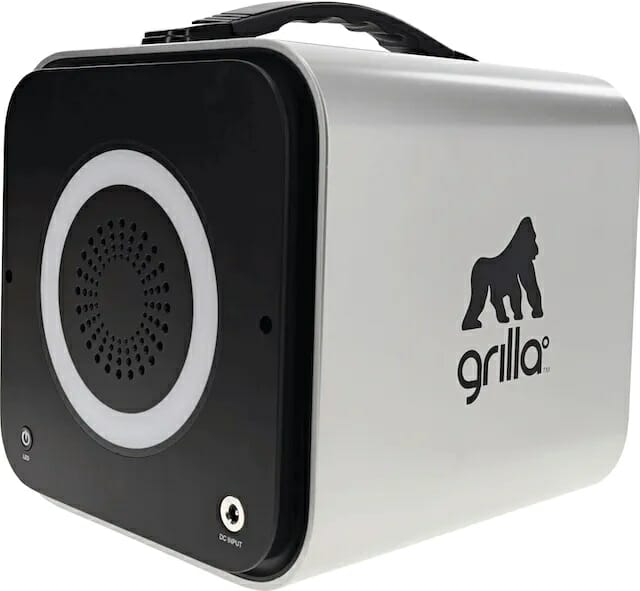 First Impressions
While other portable power stations on the market may feature bigger, more expensive batteries, Grilla Grills sized this appropriately. The Grilla Power Station is aimed at tailgating or other times you cook away from home. It's unlikely you'll need more than 8 hours of cooking time for that, per cook.
It's a great way to cut the cord on your pellet grill, and be able to use it anywhere. Not to mention, having extra outlets for things like charging your phone is always welcomed.