Disclosure: This article may contain affiliate links. If you buy a product through an affiliate link, we may receive a commission at no cost to you.
Pellet grills have become hugely popular for their convenience and ease of use. They all have one problem though, they're tethered to your house because they need an outlet to run. BioLite just came out with a solution though, portable power stations to turn any pellet grill into a tailgating grill.
BioLite has a bunch of interesting products at the intersection outdoor cooking and portable power solutions. They created a camp stove that uses wasted heat from your fire to power a thermoelectric generator. They also have an innovative electric fire pit that blows air into your fire for a smokeless burn all while charging your phone.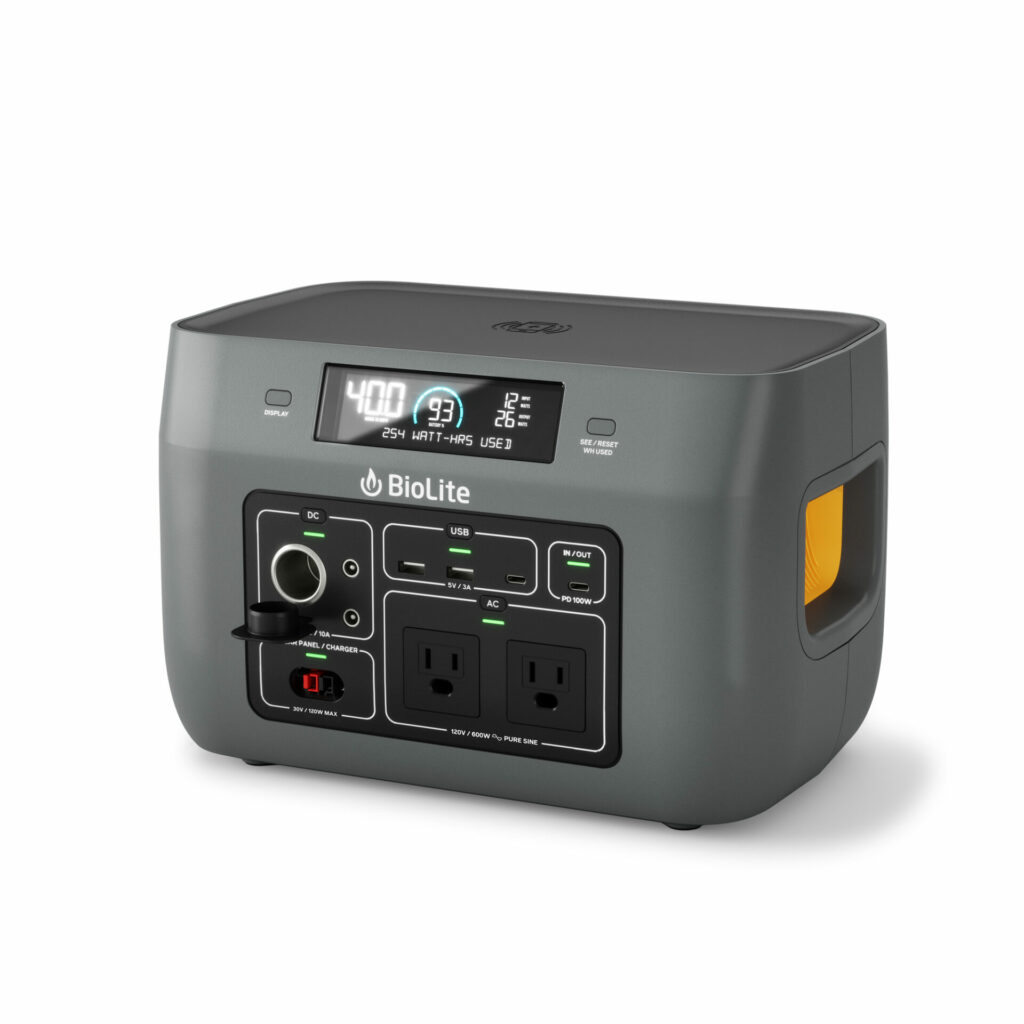 Now they've released a power station called the BaseCharge that's available in 600 watt (BaseCharge 600 – check price) and 1,500 watt (BaseCharge 1500 – check price) variants. While these can be charged with a wall outlet they can also be paired with BioLite's new SolarPanel 100 (check price) solar panel. This 100 watt solar panel is compact, foldable and water resistant. All 3 new products are available September 7th, so click the product links for early bird specials and to register for notifications.
We want customers to feel in control of their energy, and that starts with offering plug-and-play port solutions that deliver the right power for the task at hand. by connecting users to the appropriate types and levels of power, they can maximize the efficiency of that energy stored in the BaseCharge. This, combined with our easy-read dashboard, enables customers to get going quickly and intuitively, requiring no learning curve and really demystifying what's going on in their system, which becomes all the more important when energy is scarce.

VP of Product Management Ryan Gist
What makes the BaseCharge stand out against other portable power stations on the market is the information on the LCD display and the power output options. For example when comparing the BaseCharge 600 against the Jackery 500, the BaseCharge has a better display with more information on usage, an additional AC 110v outlet and the top is a wireless charger to easily charge things like your phone.
That makes the BaseCharge a good gasless option for tailgating, camping, as an indoor generator and, when combined with solar panels, it may even be the best solar generator for off-grid living if you keep your power consumption low.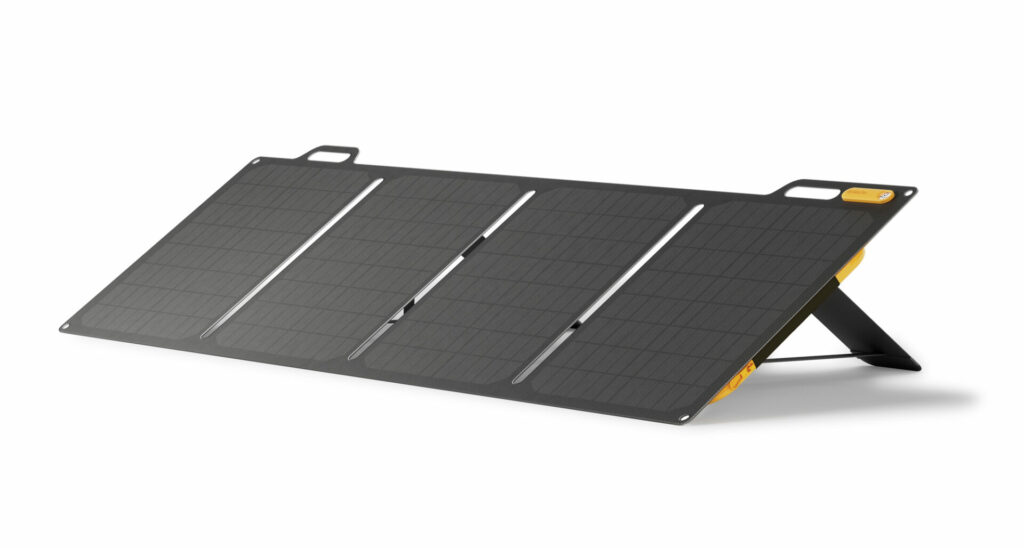 Tailgate Generator
If you're looking for a solution for a tailgating grill that needs power, we'd look to the BaseCharge 1500 so you don't have to worry about having enough power. If you wanted to use a full size pellet grill like the Traeger Pro 575, it takes 300 watts at start-up and then 50 watts an hour. That means under perfect conditions, the BaseCharge 600 will give you dedicated power for 6 hours of cook time. That should get some ribs done, but not with much margin of error. It makes sense to pair it with the 100w solar panel or upsize to the 1500.
Beyond powering a pellet grill, what makes this a great tailgate generator is you can power a TV or other electronics without having to listen to (or smell) a gas generator. The BaseCharge makes no noise and gives you clean and reliable power.