Pizza ovens and pizza oven accessories are extremely popular right now. Masterbuilt released one earlier in the year and there's speculation that Traeger will release one too. Char-Broil has gotten into the game with their own version that has some nice features.
Price and Size
As the name would imply, the Universal Pizza Oven Grill Accessory from Char-Broil is designed to fit grills of different brands and fuel types. It retails for $139.99 (check price) and features a 15″ pizza stone, which is a good size.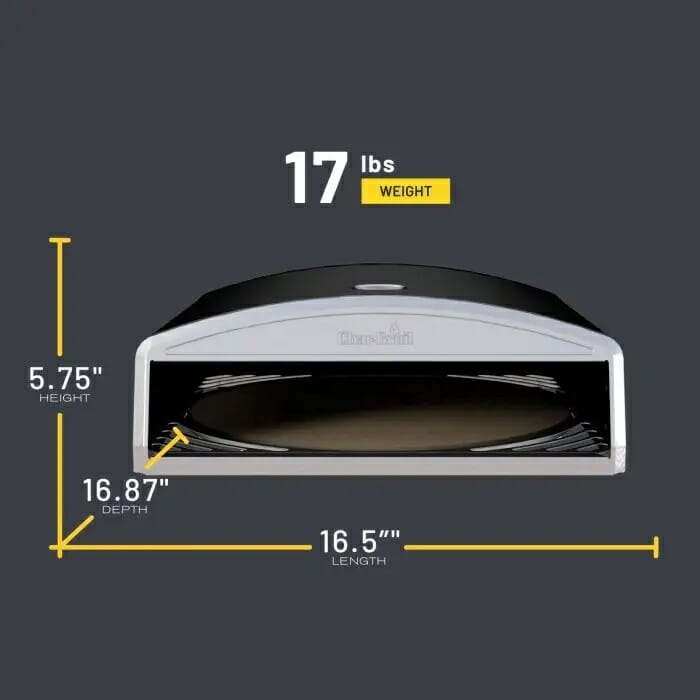 Char-Broil says that it will fit most charcoal and gas grills with a 330 square inch or larger cooking area. Pay attention to the dimensions of the pizza oven accessory to ensure a good fit, they are 16.5" W x 16.87" D x 5.75" H.
Construction and Materials
While other pizza oven accessories are just a hood with an open bottom, Char-Broil's version is designed a little different. It has heat vents that spiral out from the pizza stone to help with even heating.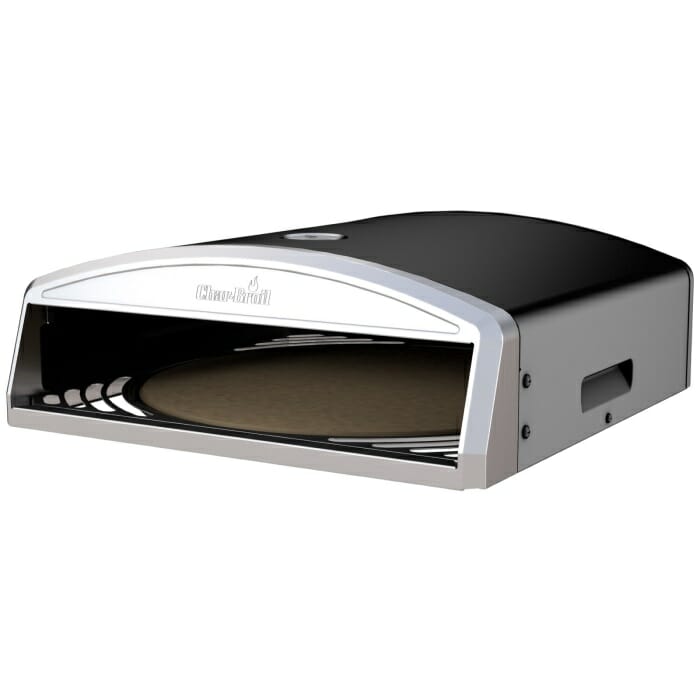 The pizza oven is constructed with a stainless steel front, and a high-temperature finish on the body to ensure durability. The stone itself can withstand temperature up to 1,000°F. The stone is removeable for easy cleaning.
Char-Broil built a temperature gauge into the roof of the pizza oven, so you can easily know when it's ready to cook pizza.