Disclosure: This article may contain affiliate links. If you buy a product through an affiliate link, we may receive a commission at no cost to you.
A lid is a nice accessory to have for a smokeless fire pit. Not only is it great for safety when you leave your fire unattended, it also gives you a flat surface to put things on, and keeps your car clean when transporting your fire pit.
Breeo just released a lid for their popular Y Series smokeless fire pit. They have been coming out with some great accessories lately, and this adds to the collection.
The Lid retails for $140 (check price), and like all Breeo products, it made from stainless steel in the USA.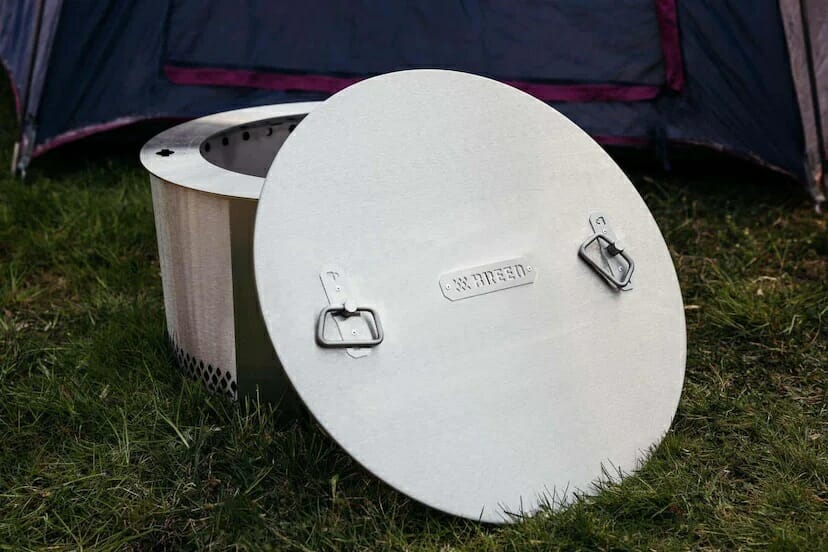 The Lid has built-in handles for easy transportation, and they rounded the lip on it to save your hands from a sharp steel edge. It also has one feature that sets it apart from there competitor's at Solo Stove.
Breeo's Lid has two cam locks that are controlled from the top. This is a great feature that makes transportation much easier. With the Lid locked it keep it in place so it doesn't fall off in your car, or worse, if the fire pit tips over it will help keep ash in place.