Silverpoint has continued their display and exhibition partnership in Europe with Kamado Joe at the Big Feastival. They delivered a display solution for Kamado Joe client, The Little Viet Kitchen at the large food and music festival at Alex James Farm in the Cotswolds, UK.
The objective was to showcase Kamado Joe's collection of ceramic grills and other products alongside The Little Viet Kitchen. It highlights the professional use of Kamado Joe's products in addition to at-home use.
We were thrilled with the attention and genuine interest that our presence at the event attracted. We have been working very closely with Silverpoint for five years, and our relationship with the team is very intuitive. The stand provided a fully immersive and interactive platform to really bring the Kamado Joe range to life, showcasing the ceramic grills in action, with energetic and engaging cooking demos.

Ben Forte, Global Marketing Manager for Kamado Joe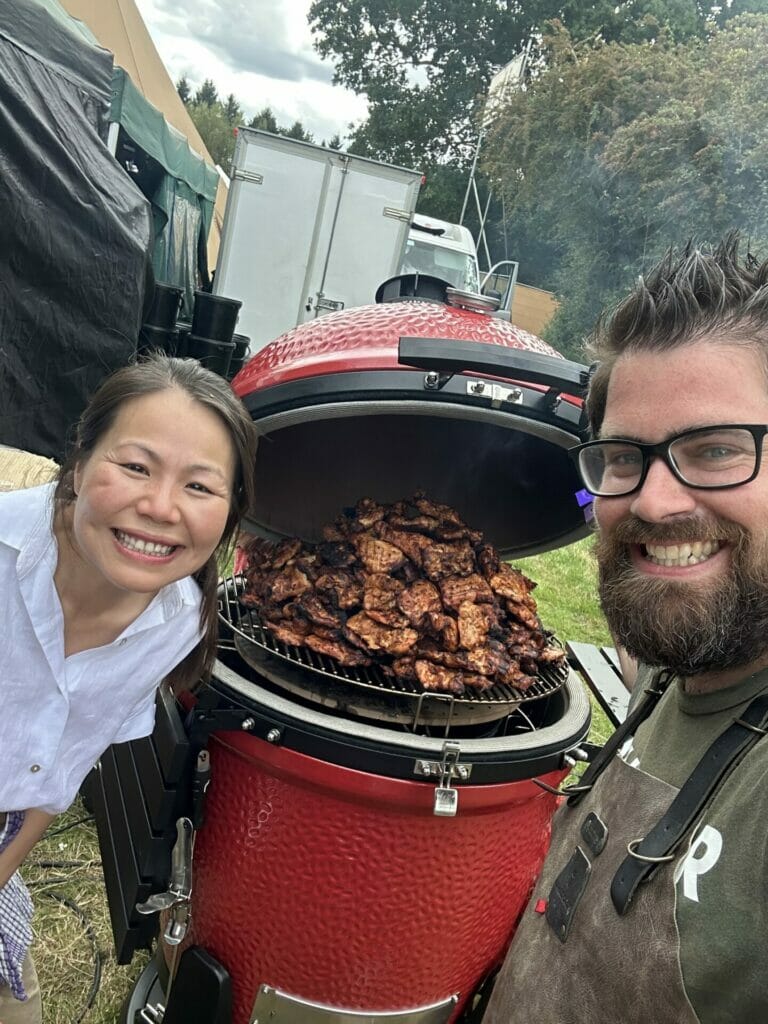 The Little Viet Kitchen is an award-winning London restaurant helmed by Thuy Diem Pham, the Head Chef and owner. She's a restaurateur, author, and prominent voice on Vietnamese cuisine in the UK.