Disclosure: This article may contain affiliate links. If you buy a product through an affiliate link, we may receive a commission at no cost to you.
Ooni brought pizza making indoors earlier this year with the release of the Ooni Volt electric pizza oven. It's a great oven that's well designed and definitely worth consideration.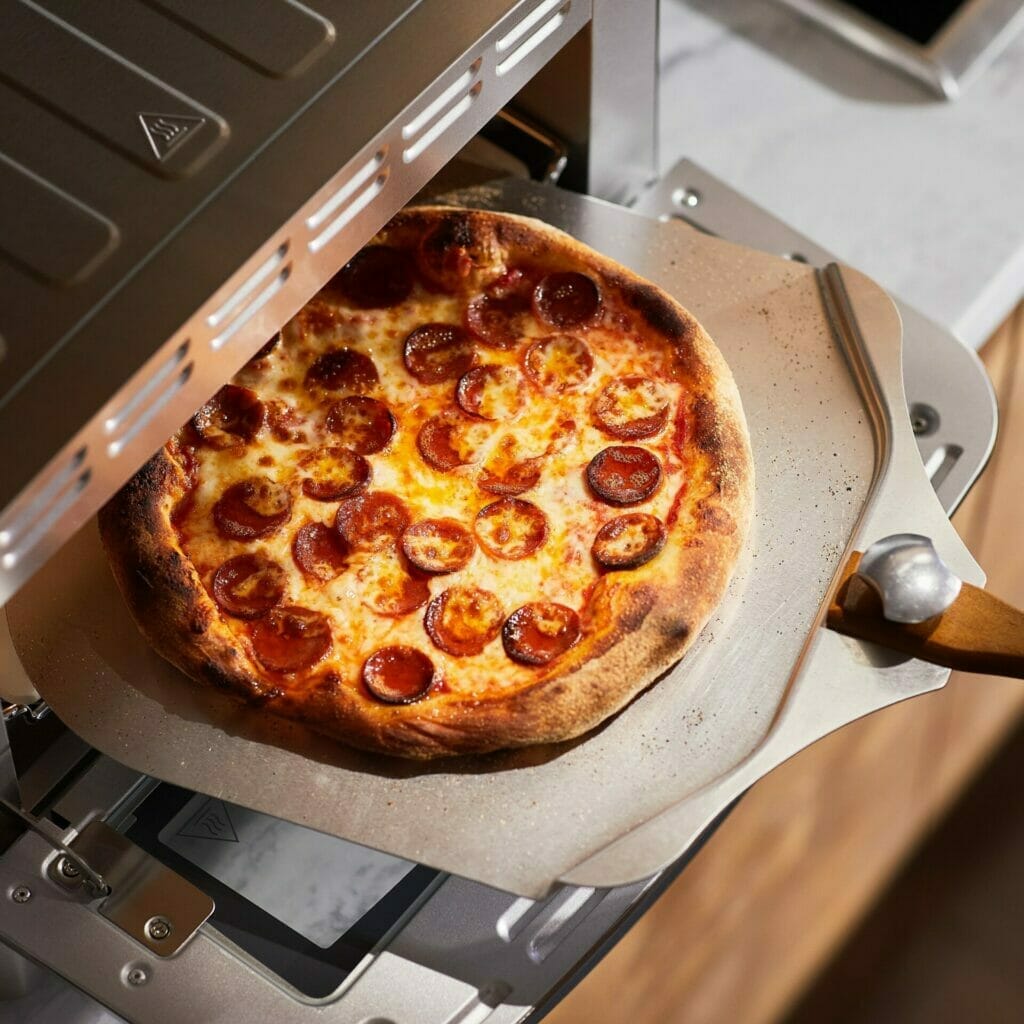 For those that don't have the $999 budget for the Ooni Volt, Cuisinart just released an indoor electric pizza oven with much of the performance at a significantly lower cost.
The Indoor Pizza Oven represents Cuisinart's pioneering vision that is at the foundation of our product development efforts. This pizza oven is a response to consumer demand for an accessible, easy-to-use indoor unit that allows our customers to be joyful and creative in the kitchen. Pizza Night Done Right is core to our marketing campaign of this new family friendly appliance and will make for a great gift this holiday season.

Christine Kapp, Director of Media and Insights at Cuisinart
The Cuisinart Indoor Pizza Oven carries a retail price of $399 (check price), with a max temp of 700°F that will cook a Neapolitan pizza in 5 minutes. It's an oven for 12″ pizzas that also has some great features that you'll find on more expensive ovens.
Features and Specs
Retail price of $399 (check price)
Temperature range of 350°F-700°F to cook a variety of pizza styles
Includes a 12.5″ pizza stone to cook 12″ pizzas
Has a viewing window with an interior light to keep an eye on your pie
Takes about 20-30 minutes to heat up
Active cooling to make it safer indoors
3-year warranty
Included Accessories
What's nice about the Cuisinart oven is it includes accessories to make pizza out of the box. It includes a pizza peel and a deep dish pan, so you can make a variety of pizza styles. The only thing you'll need is dough and ingredients.