Disclosure: This article may contain affiliate links. If you buy a product through an affiliate link, we may receive a commission at no cost to you.
recteq is known for making high quality pellet grills. They stuck with their pellet grill roots for a pair of innovative grills that are both industry firsts.
Wood fired flavor from high-quality products is what our loyal recteq family loves, which is why we remain focused on innovation and developed the only wood fired griddle and all wood fired dual chamber grill. We are dedicated grillers helping grillers, and we want to make grilling easy with intuitive technology. That's why we have the hottest pellet grills with the most consistent temperatures on the market. We want BBQ enthusiasts of all skill levels to experience our commitment to innovation, quality, durability and customer service, and that will never change.

Ralph Santana, recteq CEO
SmokeStone 600 Griddle
While some people hoped that the Traeger Flatrock griddle would be pellet fueled, they were disappointed to learn that it's gas powered. In an industry first, recteq decided to stick with pellets as a fuel source and released the SmokeStone 600 griddle, the first and only pellet fueled griddle.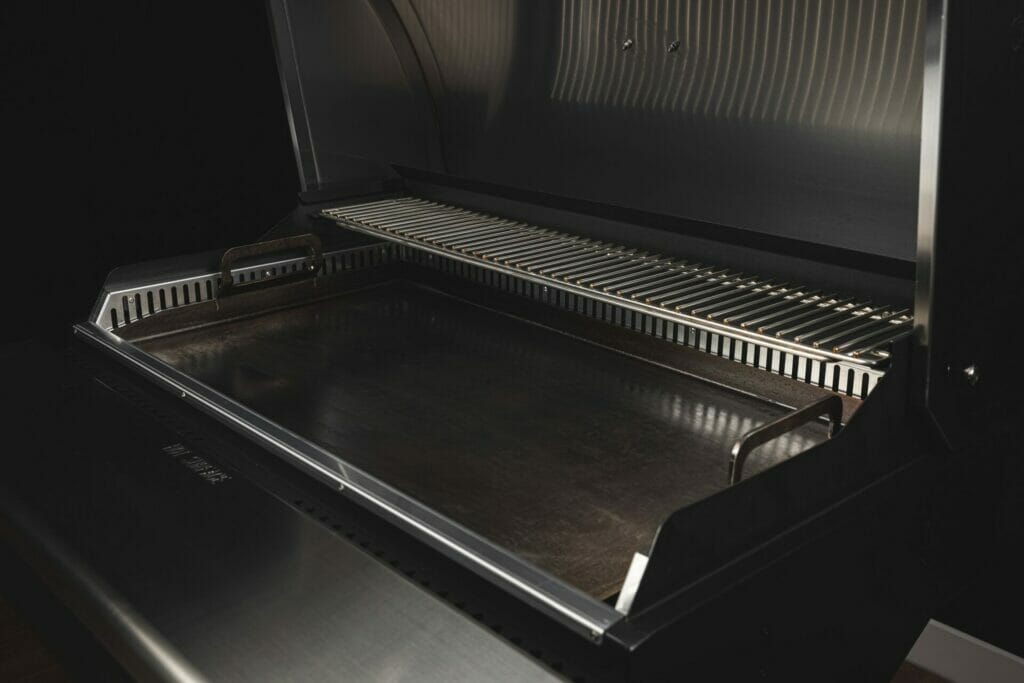 Features and Specs
Retail price of $999.99 (check price) – available for pre-order with a mid-November ship date
Temperature range of 300°F to 600°F
Griddle size of 33″ x 17.5″
Has a warming rack for managing your food temps while cooking
17-lb hopper for over 12 hours of cook time
Dual-Band Wi-Fi to control the griddle remotely
PID controller for constant temperatures
Constant, Even Temperature
For anyone that's cooked on a griddle, or a hot pan for that matter, you'll notice that the longer you cook the higher the surface temperature gets. The temperature keeps creeping up.
The PID controller on the SmokeStone addresses that issue by controlling the temp like a traditional pellet grill. It can back off on the pellet feed volume to make sure temperatures stay at where you set them.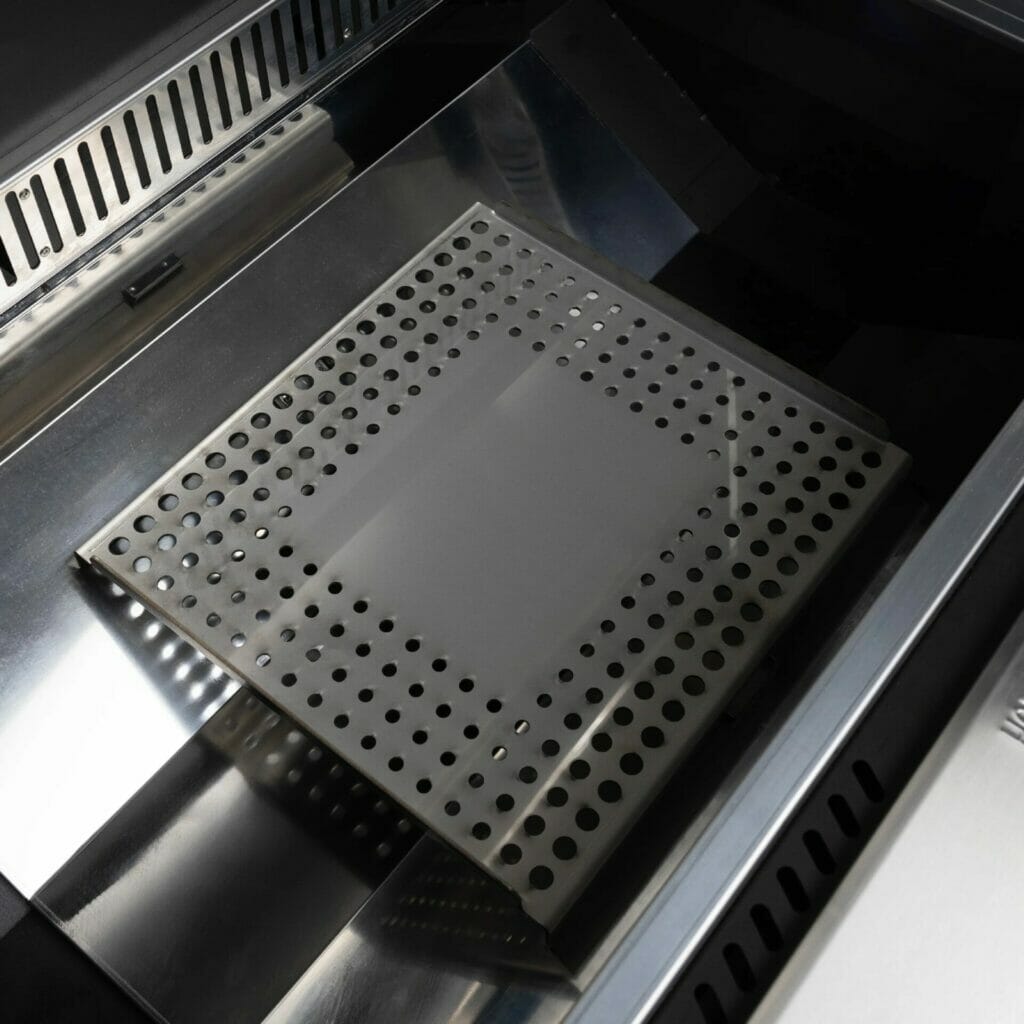 You'll also notice that the SmokeStone has a unique heat deflector with different sized holes. This allows more heat to escape the further it gets from the fire pot.
Lots of Stainless Steel
One thing about recteq grills that you'll notice, is they always have more stainless steel than similarly priced competitors. The SmokeStone 600 is no different.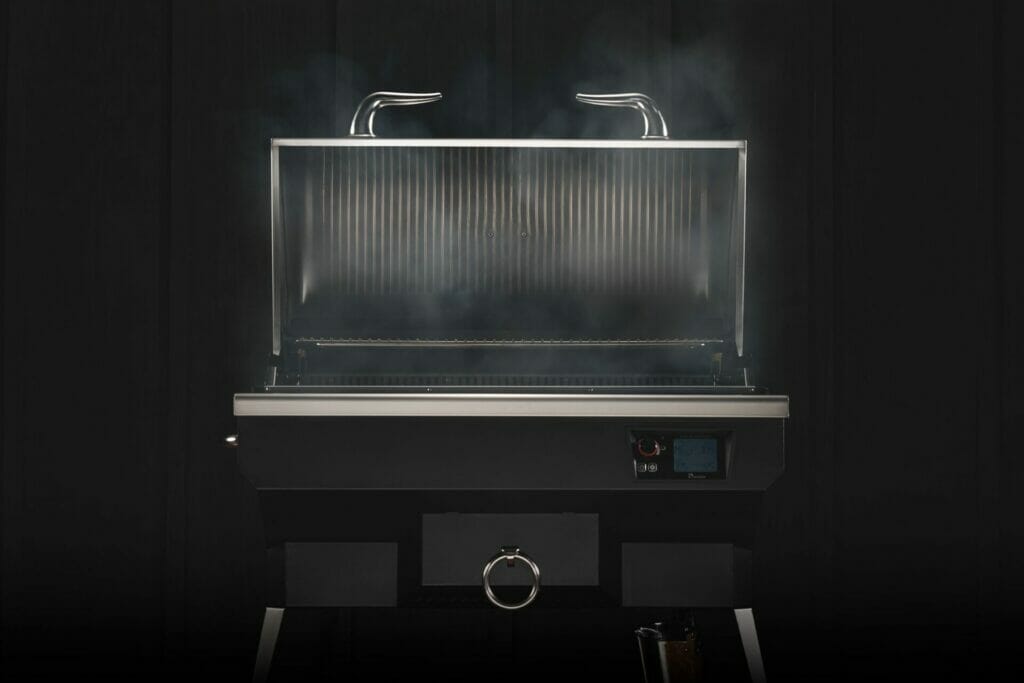 The lid is made of 403 stainless, while the firepot, heat deflector, and steel drip pan are all made out of 304. This keeps their grills in good shape for a long time, and why they offer a 6-year warranty of the SmokeStone.
Our Take
We love that recteq is continuing to push the envelope with what pellets can do. It's great to see innovation in the outdoor cooking space. It's what they've done in the past with grills like the RT-1070.
We'll see when the grill is release, but our only concern is if a single fire pot can produce enough BTUs for a griddle. You can plan ahead for the warm-up process, but it can be harder for when you throw frozen hash brown on the griddle.
It also means that you essentially have one zone for cooking. Like other griddles, there are probably cold spots, so you'll have to use those to manage different foods.
DualFire 1200
While the recteq SmokeStone 600 will likely get most of the thunder, the DualFire 1200 is a neat idea in its own right. It's a pellet grill with two chambers, one for direct cooking, one for indirect cooking.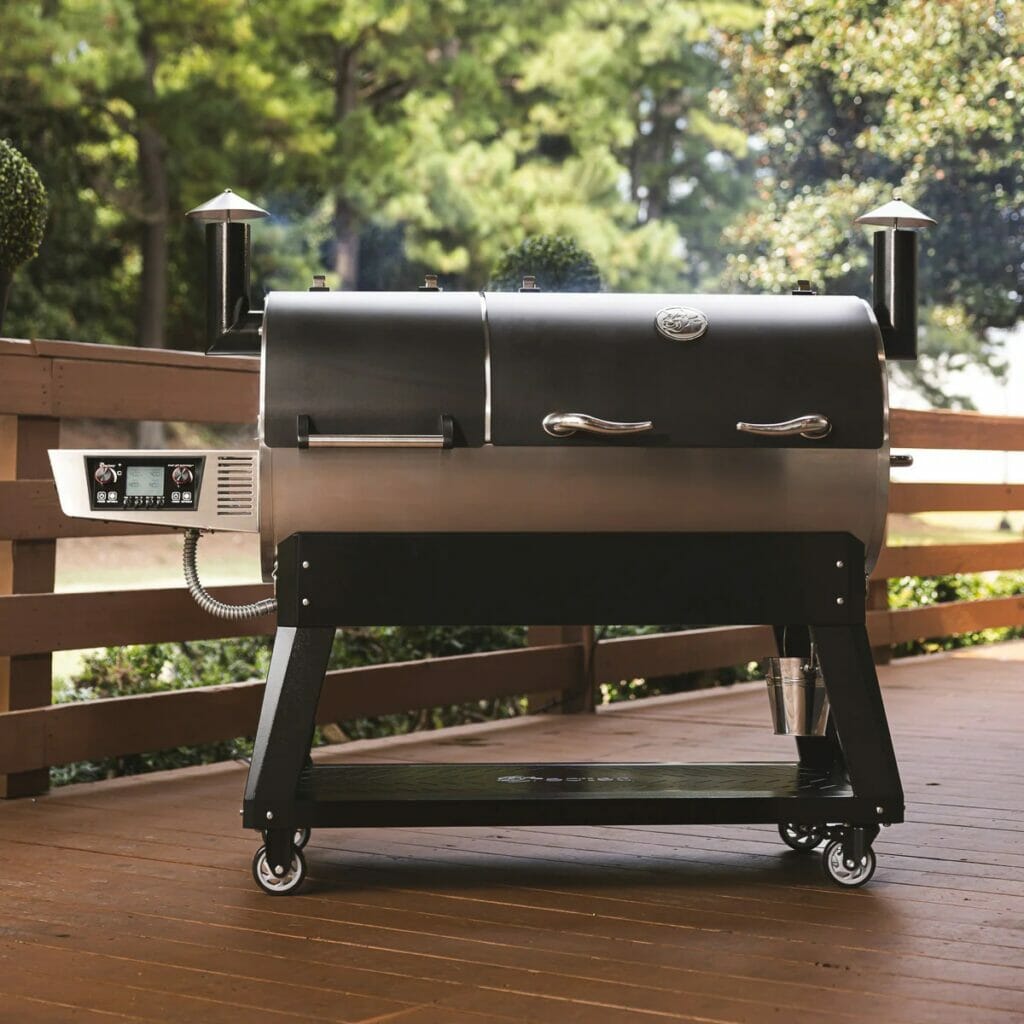 While other companies offer two chamber grills, this is the first we've seen where both are pellet fueled. It's a creative solution to allow for easier searing.
Features and Specs
Retail price of 1,799 (check price) – available now
Large temperature range of 180°F to 700°F for cooking a variety of food
300 square inches of direct cooking space, and an addition 900 square inches on the indirect side
An enormous 70 lb pellet hopper
WiFi, PID controller for precise temperature control from anywhere through the recteq app
Comes with 4 temperature probes for monitoring different meat at once
6-year warranty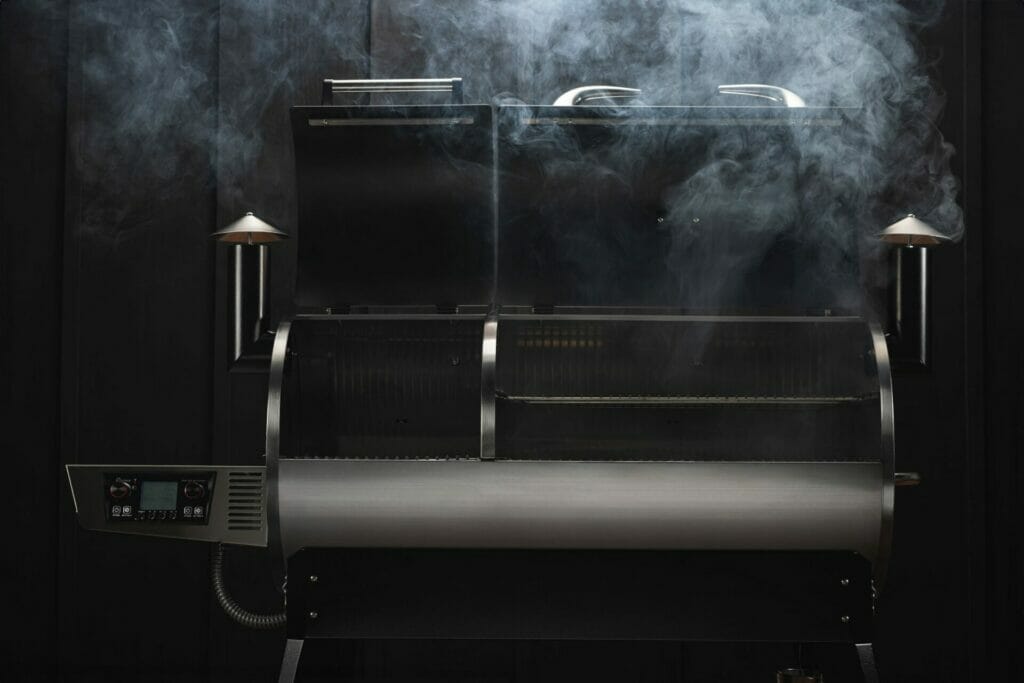 Our Take
What's not to love about the recteq DualFire 1200? It has tons of space, with a separately controlled cooking chamber for easy searing. That means no more waiting for your grill to heat up when reverse searing a steak, or cooking BBQ and burgers at the same time. Plus, like other recteq pellet grills, it uses more stainless steel than competitors.