Disclosure: This article may contain affiliate links. If you buy a product through an affiliate link, we may receive a commission at no cost to you.
It's been almost a year since Blackstone released their much awaited pizza oven, with two stones, that rotated on their own. They've just released a new oven that's more portable and much cheaper called the Blackstone Leggero Pizza Oven.
Features and Specs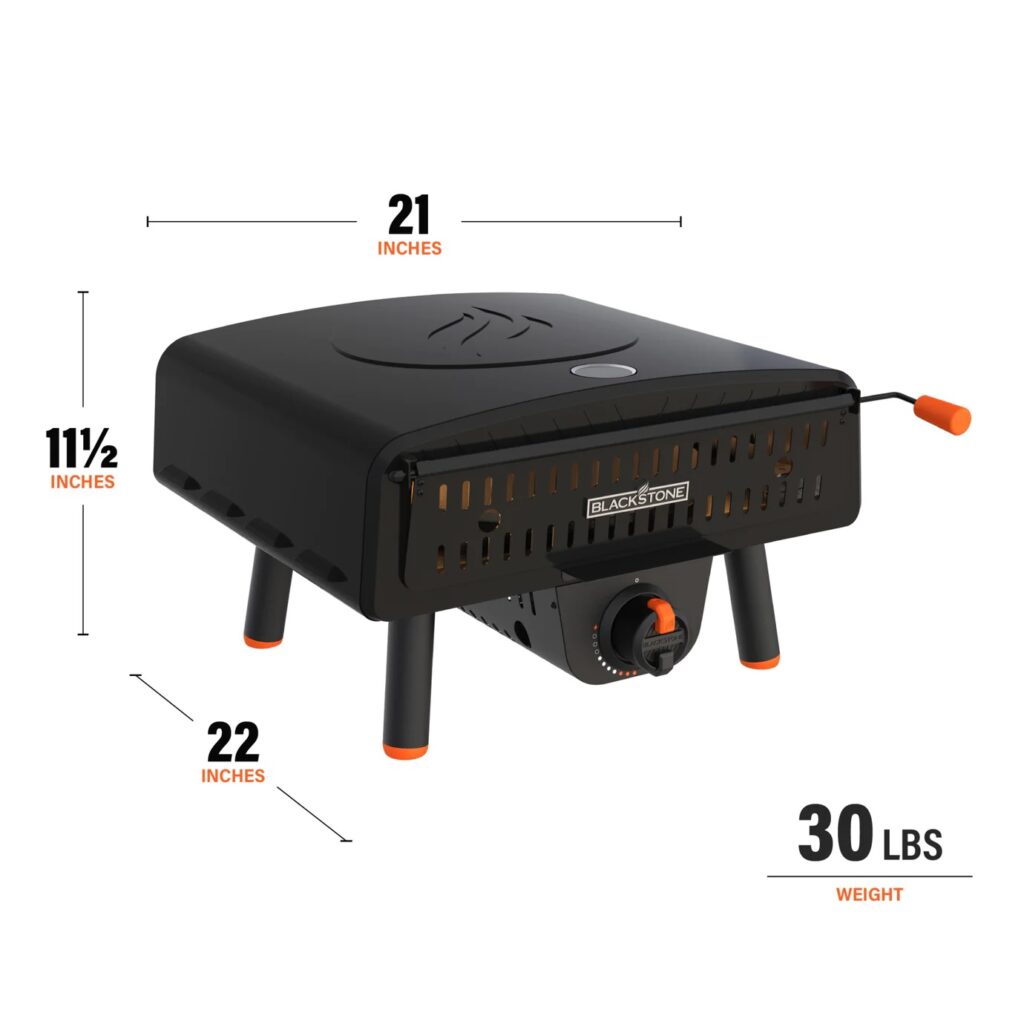 The Leggero has some great features that differentiate it from other ovens on the market.
Retail price of $399.99 (check price) – Blackstone often runs sales
Electric, rotating, 13″ pizza stone, so no turning by hand is a thing of the past
Built-in thermometer to tell you when it's heated-up
Can run off a 1 lb propane tank, or a 20 lb tank with a separate adapter
Max temperature of 800 degrees F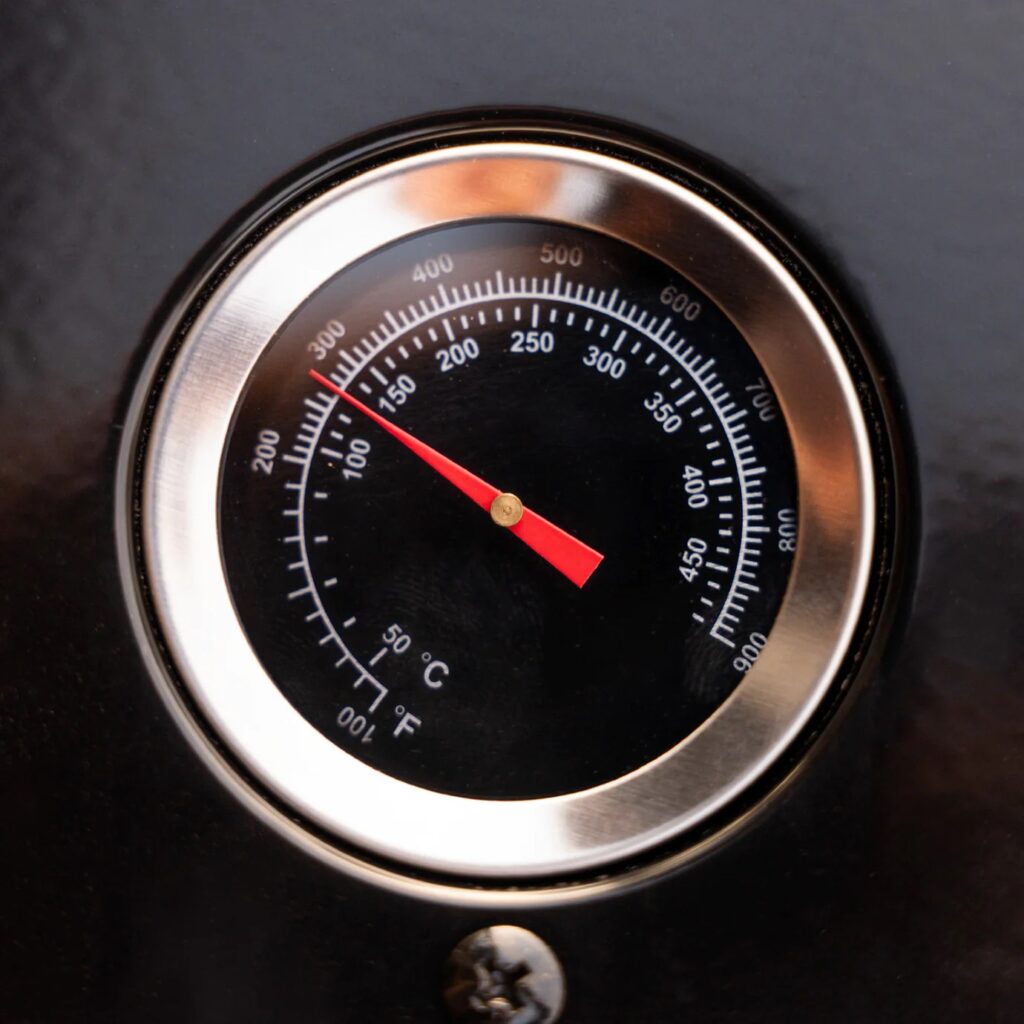 What Makes it Special
There are some features with this pizza oven that we really like and can be hard to find, especially at this price point.
Electric Ignition
Cheaper pizza ovens often come with piezoelectric ignitions on the burner. This is kind that you turn, and then it clicks a spark once, and hopefully your oven is lit.
Those can work great, except if it's breezy out, then your left turning the knob over and over again. I had one pizza making session on an oven with a piezoelectric ignition where the temperature was below freezing and it was windy, and I couldn't get the oven started. After 30 minutes of hand-numbing cold, I returned inside in defeat to order pizza for the family.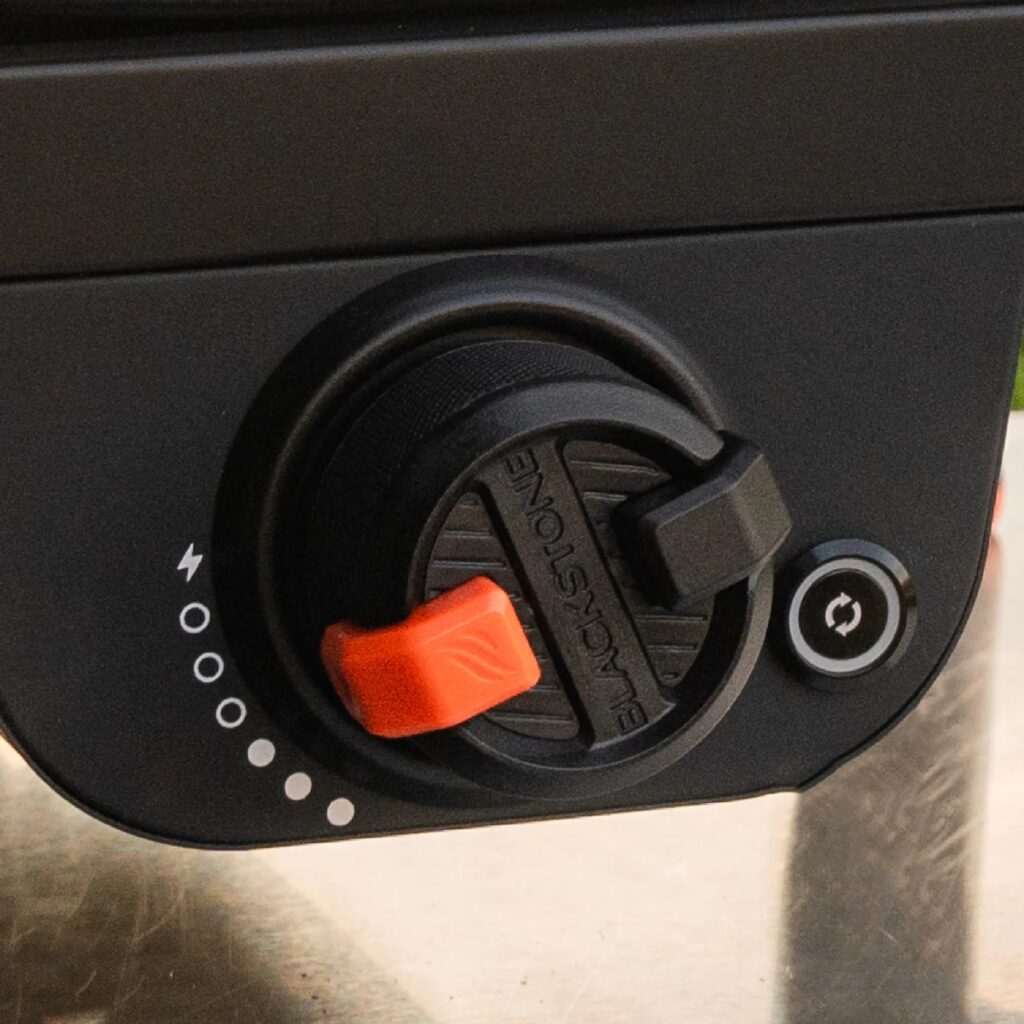 The Leggero comes with a electric ignition (battery or AC powered), so you won't have that problem. The electric ignition will click until it starts, like most gas grills.
Hinged Door
Another great feature is that this oven has a hinged metal door on the front of the oven. This adds to the hands off nature of the oven, because you can load a pizza, shut the door, and the oven will do the rest. The metal door has slots in it so you can see inside while it helps lock-in some heat.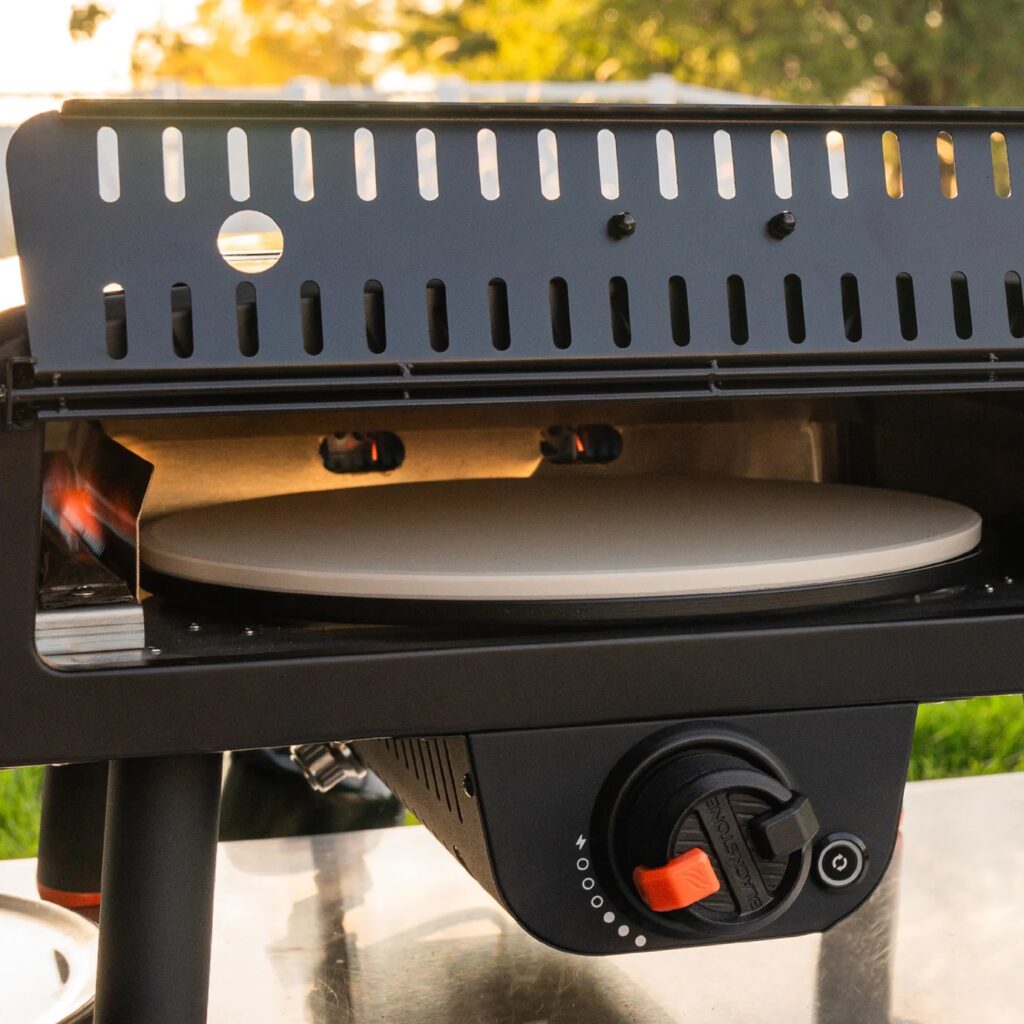 Gas Control in the Front
Unlike other ovens that have the gas control knob in the back, this oven has it in the front. It's a convenience feature because you don't have to reach around a hot oven to change the temperature level. It makes it much easier to use the oven.
Another Non-Griddle Product
The release of another pizza oven is interesting from Blackstone because it's another non-griddle product. Their core business is, and probably always will be, griddles but it's good to see them release other products.
What's great about pizza ovens, like griddles, is even if you have a grill it doesn't stop you from buying one. They're another great tool to have for outdoor cooking and can do what a traditional grill can't. This allows Blackstone to have a much larger market than if they branched out into a more traditional grill product.