Disclosure: This article may contain affiliate links. If you buy a product through an affiliate link, we may receive a commission at no cost to you.
Snoop Dogg make huge news last Friday when he announced on social media to his combined 129 million followers that he "decided to give up smoke".
Since Snoop Dogg is synonymous with smoke, this led to widespread coverage and speculation everywhere from social media to news sites, entertainment media and even business news outlets. In the outdoor cooking community the post was even cleverly parodied by Matt Pittman from Meat Church.
Today it was revealed that Snoop giving up smoke was just a creative ad campaign for Solo Stove. Their fire pits are popular for being smokeless and more enjoyable way have a fire.
Snoop Dogg is partnering with Solo Stove on smokeless product innovation and will be their official "smokesman".
I love a good fire outside but the smoke was too much. Solo Stove fixed fire and took out the smoke. They changed the game and now I'm excited to spread the love and stay warm with my friends and family.

Snoop Dogg
To kick off the partnership there's a new limited edition Snoop Dogg x Solo Stove fire pit bundle. Retailing for $349.99 (check price), the bundle includes a Bonfire fire pit (their most popular size) designed by Snoop, a fire pit stand, and Snoop bucket hat and a sticker pack.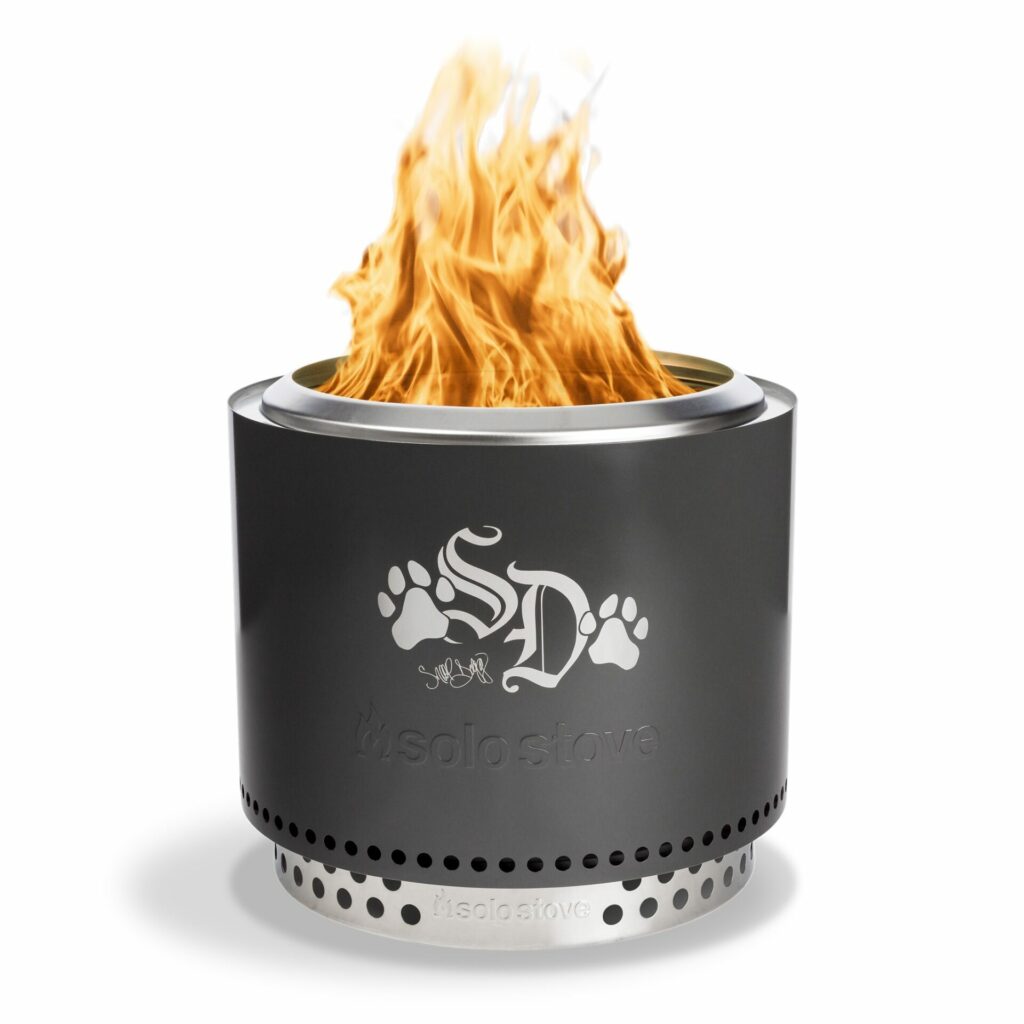 We're stoked to have a product so good, it even inspired Snoop to go smokeless. As the most popular smokeless fire pit in the world, Solo Stove is all about bringing people together and creating a vibe that encourages you to sit back, relax, and enjoy your time with friends and family. Snoop, like Solo, is about good moments, and we're looking forward to welcoming even more people to the Solo Stove family.

John Merris, CEO of Solo Brands
It's a great looking version of a great product. While not the limited edition Snoop version, check out our review of the Bonfire fire pit or go to Solo Stove for more information.