Disclosure: This article may contain affiliate links. If you buy a product through an affiliate link, we may receive a commission at no cost to you.
Yeti is the brand most people think of when it comes to keeping things hot or cold outdoors. They have a wide selection of coolers, drinkware, backpacks, dry storage, and even a cast iron skillet. According to their last investor conference call, there are even more options on the way.
Yeti Cocktail Shaker
Earlier this year Yeti expanded their product line to include a good looking ice bucket for easy cold storage outside. The Yeti Rambler Beverage Bucket can hold around 6 cans of beer or 3 bottles of wine, when bringing a full cooler seems too official.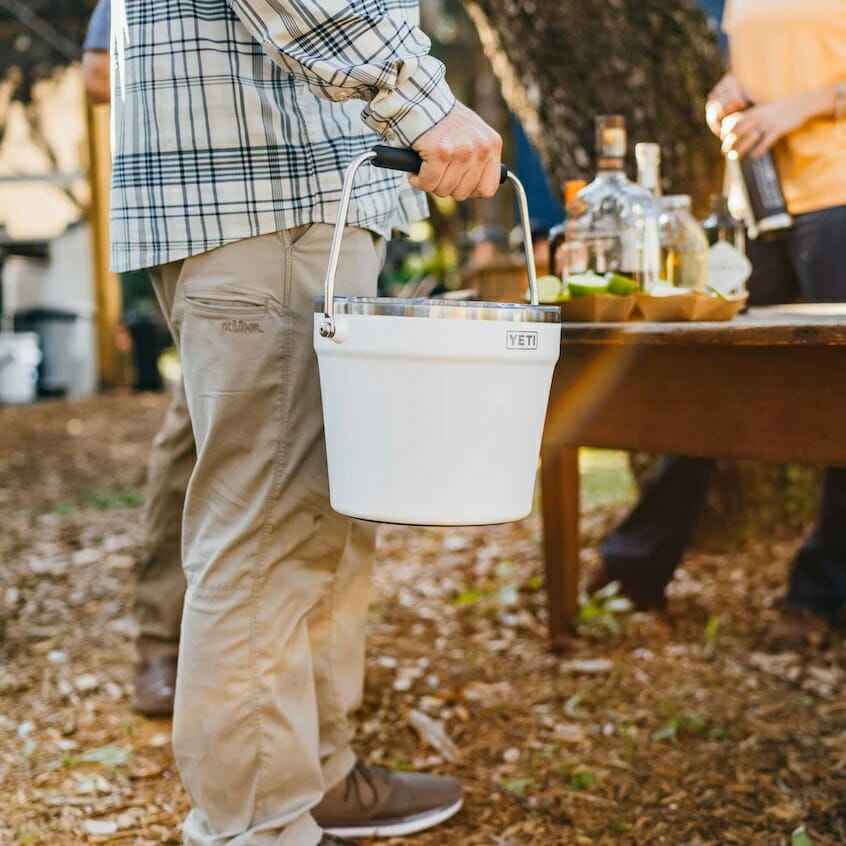 Along the lines of the Yeti ice bucket, there is another new product on the way. They're set to release a Yeti Cocktail Shaker.
We have more products coming that will further extend the use cases and environments. Starting with the introduction of the YETI Cocktail Shaker, which delivers the incredible value proposition of being backwards compatible with a very large portion of the YETI Tumbler sold over the past decade.

Matt Reintjes, President and CEO of YETI
A cocktail shaker fits well with the their product line-up and with the areas they are looking to grow. Drinkware overall grew at an 8% clip for Yeti year-over-year on the quarter.
Soft Coolers and Dry Bags
Earlier this year Yeti issued a voluntary recall on a number of their soft coolers because the magnet closures could fall out. They've worked through that issue and those products are set to be reintroduced in the fourth quarter of this year.
Along with the reintroduction of their existing products, more sizes will also be on the way.
We remain on track to reintroduce the M20 backpack, the M30 tote, and our sidekick dried gear bag in the fourth quarter. We will also launch smaller sizes for each style of soft cooler in the fourth quarter and extend the sizes of the dry bag line in early 2024.

Matt Reintjes, President and CEO of YETI
Yeti fans will be excited to have more soft cooler and dry bag options, as well as get back the ones that were recalled. We'll watch for the new products as they're released.