Disclosure: This article may contain affiliate links. If you buy a product through an affiliate link, we may receive a commission at no cost to you.
While Yeti is most known for their superior coolers, they make other rugged products that fans of the brand will enjoy. They make gear like backpacks and even ventured into outdoor cooking with a beautiful cast iron pan.
I bought the Yeti Crossroads 27l backpack for everyday use, trips to area parks, and for travel. I even brought it on a trip to Disney in the July heat.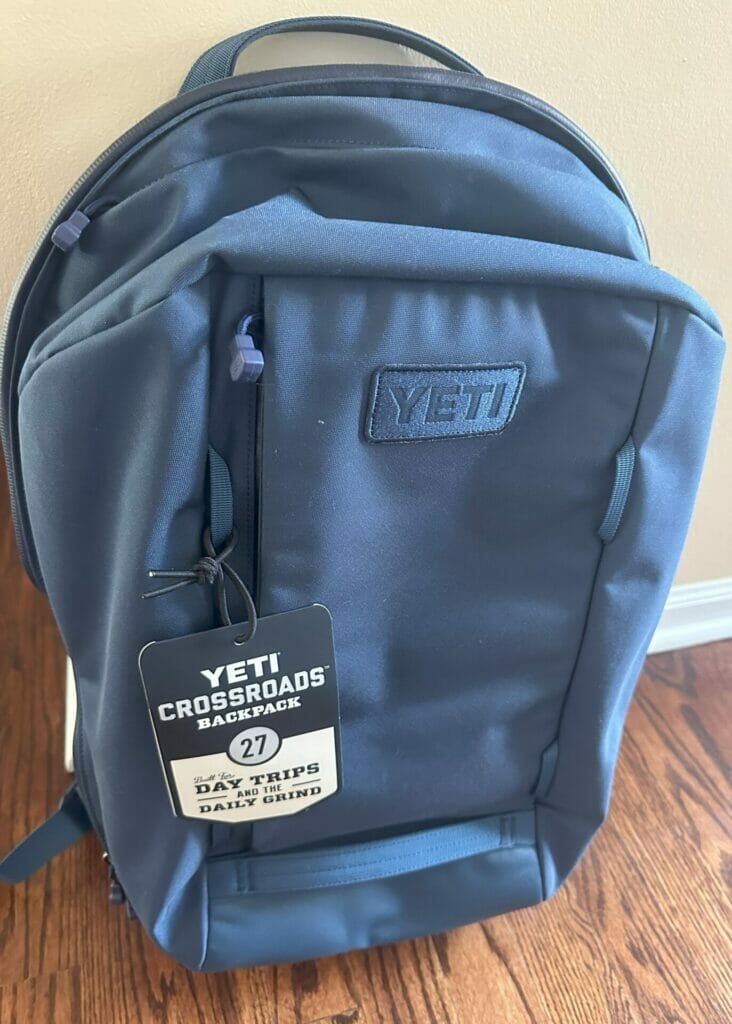 Summary
The Yeti Crossroads backpack is perfect for everyday use and lives up to the Yeti name. While it's on the heavy side, the extra padding in the back and straps are is appreciated when carrying packed full of stuff. The 27l is the right size of being big enough while still fitting under an airplane seat.
Features and Specs
Retail price of $230 (check price)
Fits most 13″ and 15″ laptops
Made of TuffSkin Nylon, a 700 Denier, water and abrasion-resistant material
Can slide onto the handle of a suitcase for easy transportation
3-year warranty
Pros
Lots of Pockets and Storage
Just like you want in a backpack, there are plenty of pockets and storage solutions. The laptop pocket in the back is great for keeping your laptop safe and away from other gear, plus it makes it easy to pull out your laptop for airport security.
The laptop pocket is one of the main features I wanted in a backpack. Without one, every time you take out your laptop, you have to repack your backpack.
In addition to multiple pockets inside, there is a small pocket on the top of the backpack that is useful for items you frequently need access to. I use it for my car keys, hand sanitizer, wallet, and other things like that.
No-Pressure Back Panel
The no-pressure back panel adds so much comfort to the backpack. On backpacks without it, you often get random items poking you in the back. The panel gives a nice flat, but soft surface against your back that doesn't deform.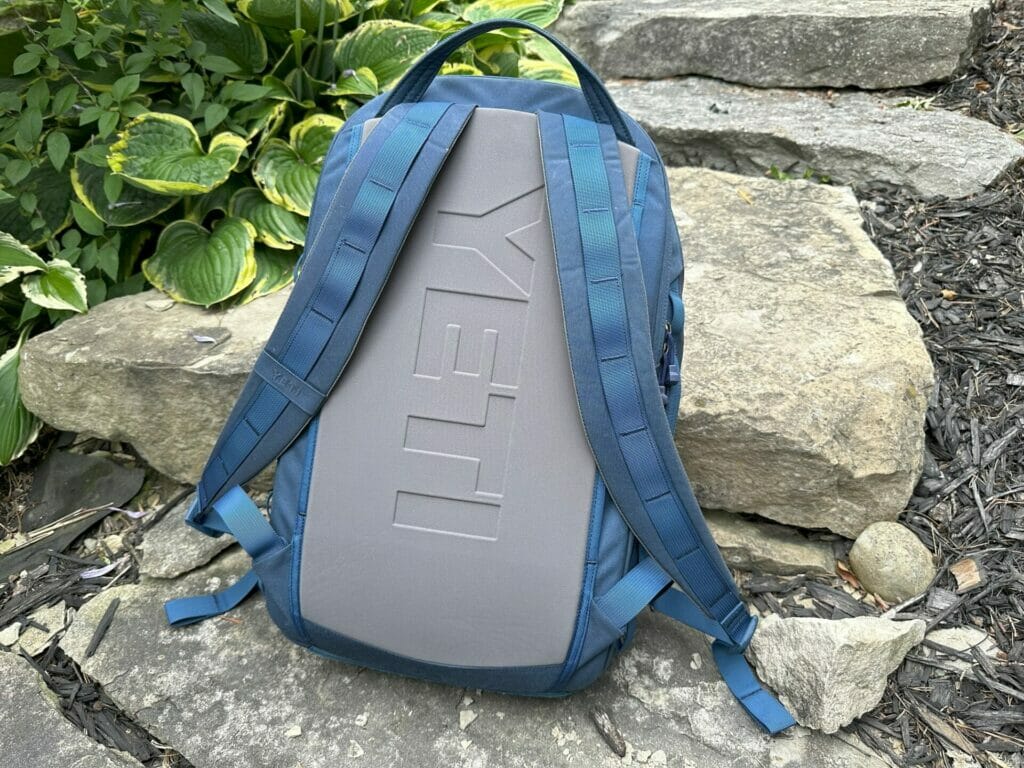 This is especially helpful if you have kids that you're carrying stuff for or you often need to take things out. You can take items in and out without having to neatly pack it every time for comfor.
Durability
The nylon material it's made out of has kept the backpack looking great through lots of hiking miles, trips, and general use. Dirt brushes off really easy, and everything stays dry through a light rain. This is important because it's not a cheap backpack, so you want it to stay looking good.
Cons
Price
There's not getting around spending some extra money when you buy a Yeti product. It's like Apple, it works well, but there's a tax associated with the brand. This probably isn't the backpack for someone that wants the best cost to benefit ratio in backpacks. It's more for people that value the Yeti brand and what it stands for.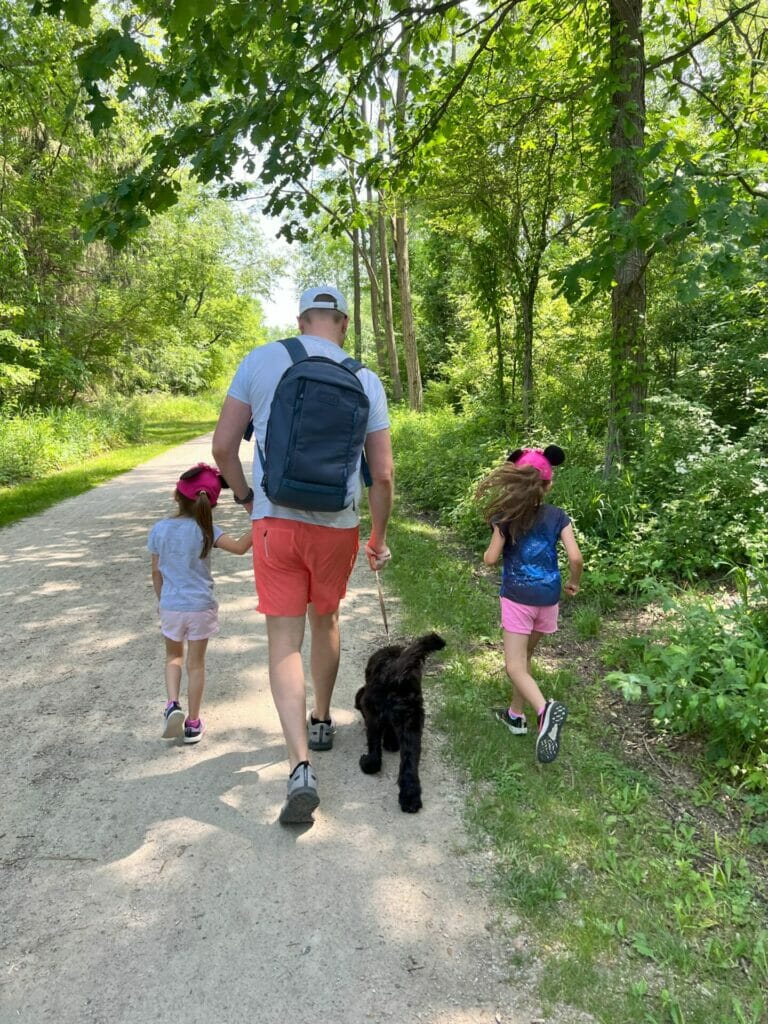 It's Heavy
The back panel and all of the strap padding to make it more comfortable also adds weight. Even when it's completely unloaded, there's a heaviness to it. It's less noticeable on your back at least. I probably wouldn't pick this backpack for long, adventure travel.
Disney Gauntlet
A big test for this backpack was taking it to Disney with two little kids. I took it to Epcot in July under the heat dome.
To help deal with the heat, I also brought a Yeti Daytrip Lunch Box. This was helpful for keeping snacks and chilly towels cold. It also felt nicely in the Yeti Crossroads backpack, while still leaving room for water bottles, ponchos, sunscreen and other necessities.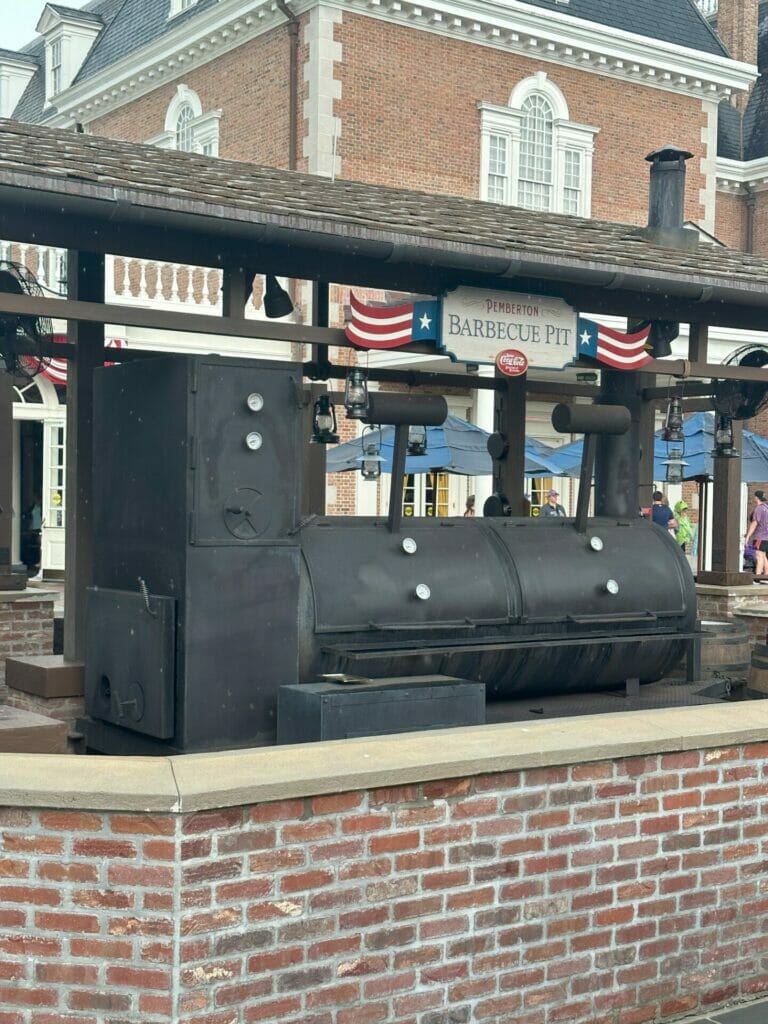 The backpack was the perfect size and performed well walking around Disney all day. It's organization was helpful and the back panel was a lifesaver because I was constantly moving things around in the backpack. It also stood up to a couple bouts of rain without getting our items wet inside.
Conclusion
The Yeti Crossroads 27l backpack is a great choice for an everyday backpack. It costs more than other options, but it's worth it if you've grown to trust the Yeti name. It's a comfortable backpack that fits tons of stuff, but still fits under an airplane seat.