In recognition of the summer solstice today, WhistlePig has launched a new whiskey in partnership with Pit Viper. Called SummerStock, it's a great accompaniment to BBQ or to be used in BBQ sauces, as Aaron Franklin does.
The limited edition whiskey celebrates the WhistlePig Farm and Distillery being 100% solar powered. They have plans to even start sending energy back to the local grid. A portion of proceeds from the SummerStock Whiskey partnership will be donated to Everybody Solar.
Toasted Barrel 'Solara'
Solera is a process used in making whiskey were small amounts of various ages of whiskey are blended over a period of time. For SummerStock, WhistlePig used what they are calling 'solara" which is blending whiskey from various levels of toasted barrels.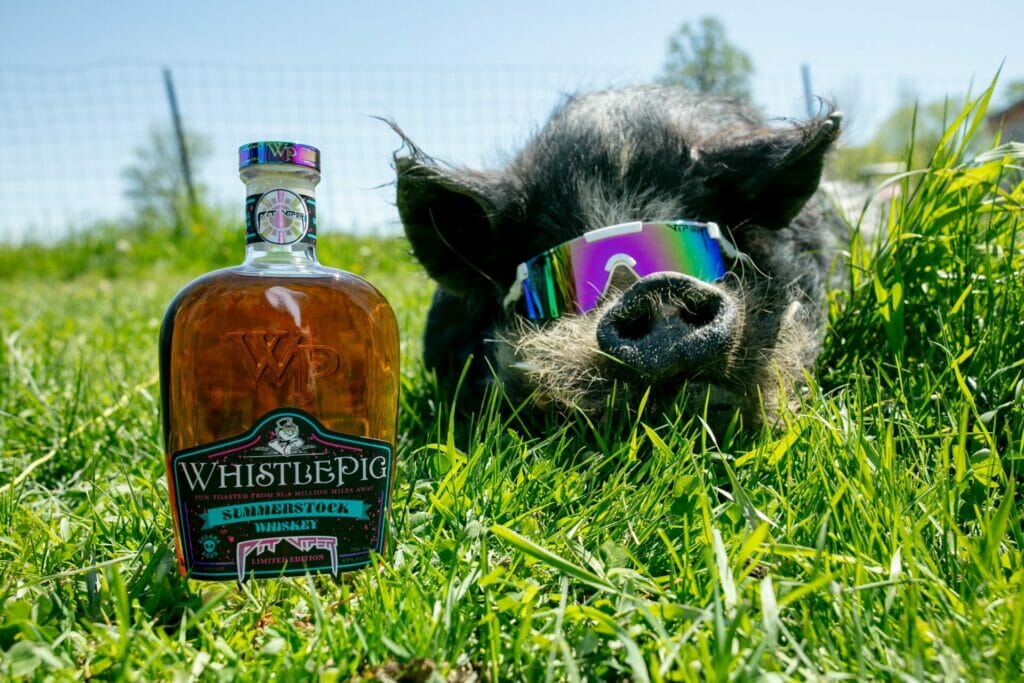 As a nod to the sun and summer, some of the toasted barrels were literally toasted by the sun.
Notes
SummerStock is bottled at 86 proof and offers notes of oak, soft baking spice and subtle maple, followed by a mellow, jammy finish, according to WhistlePig.
Pit Viper Collaboration
While I know and enjoy WhistlePig, I wasn't familiar with Pit Viper prior to this partnership. They have a cool look to them that will be polarizing, pun intended.
We're stoked about this new whiskey and partnership. We enjoy our whiskey all year long, and want to
make it fun and easy for everyone to join in. From WhistlePig's solar project, to experimenting with wheat and toasted barrels, to summer shenanigans with Pit Viper, SummerStock has been an epic endeavor. We can't wait to see where fans take the adventure this season.

Meghan Ireland, WhistlePig Blender
They look like retro glasses designed to look futuristic. I wouldn't be surprised if the Neon Icon, Riff Raff owns several pairs, which I mean as a compliment.
Teaming up with WhistlePig Whiskey felt like the perfect match. Our communities share in the spirit of
adventure, and we are excited to raise a glass with everyone who appreciates the optimal blend of style and performance. "We're
also bringing our Key Players into the mix to encourage others to seize the Summer and send it a little
harder with this collaboration.

JP Gendron, Director of Partnerships and Sports Marketing at Pit Viper
Eagle-eyed viewers will notice in the video at the 1:18 mark, a product from another WhistlePig collaborator. It appears to be a now discontinued Trager Lil' Pig pellet grill.
Traeger and WhistlePig teamed-up on SmokeStock whiskey last year. Then last fall Traeger released some whiskey themed consumeables.
Where to Purchase
The SummerStock Whiskey and Sunglass duo is available online starting today for $149.99. The whiskey by itself is on store shelves across the US this summer with an MSRPP of $72.99.