If you need a charcoal grill to go with your $400 Yeti cast iron pan, Supreme may have what your after. In their drop on June 15th they'll have a Supreme Charcoal Grill in collaboration with Coleman.
While the Yeti cast iron has a small premium over what Butter Pat Industries normally sells them for, no doubt the Supreme grill will carry a hefty price tag. It will also sell out quickly.
The Supreme grill looks to be a rebadged Coleman Cool Stage Table Top Grill that they sell in Asia. It's also the Coleman Portable Yosemite Charcoal Grill National Park Series that once sold at Walmart stateside for $46.60.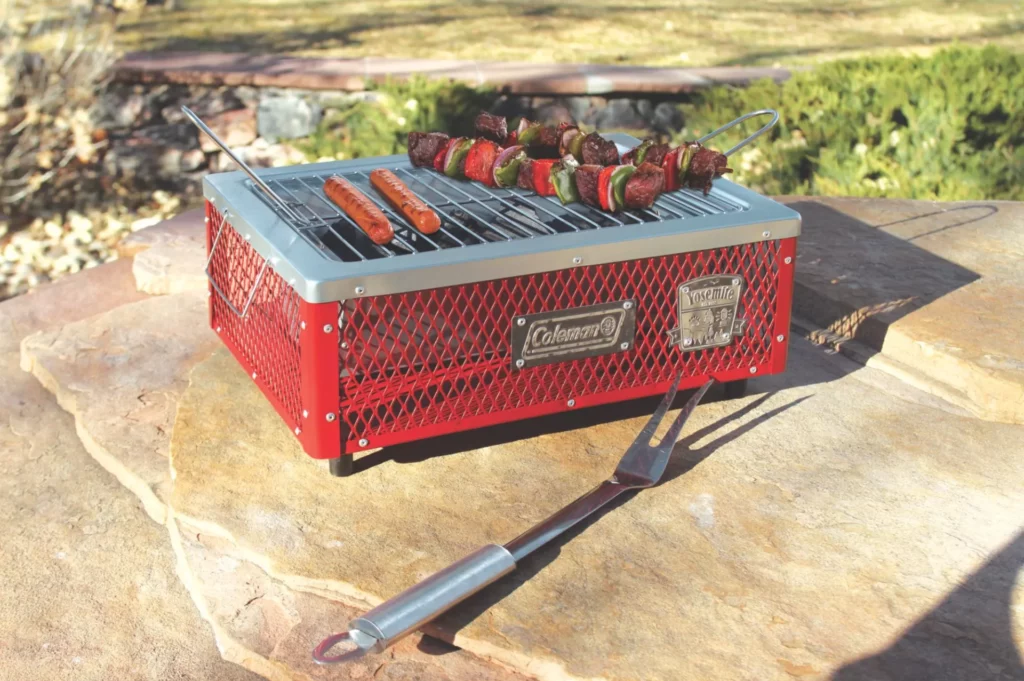 Per the description at Walmart, it's 11″L x 16″W x 6″H and is designed to sit on a picnic table. It's a hibachi style grill that runs off charcoal fuel. The mesh design helps with ventilation to keep the fire going.
While at Walmart it was $46.60, it's unlikely that the Supreme version will carry the same price tag. That's if you can get your hands on it.