A problem that grill companies are tackling right now is that there isn't enough smoke produced by a pellet grill. We saw one solution with Camp Chef's Woodwind Pro last fall, and now Pitts & Spitts has another that doesn't even require you to buy a new grill.
For those not familiar, Pitts & Spitts is a grill and smoker company out of Houston, TX, offering American made, high-quality products. They also do a great job of bringing innovative products to market.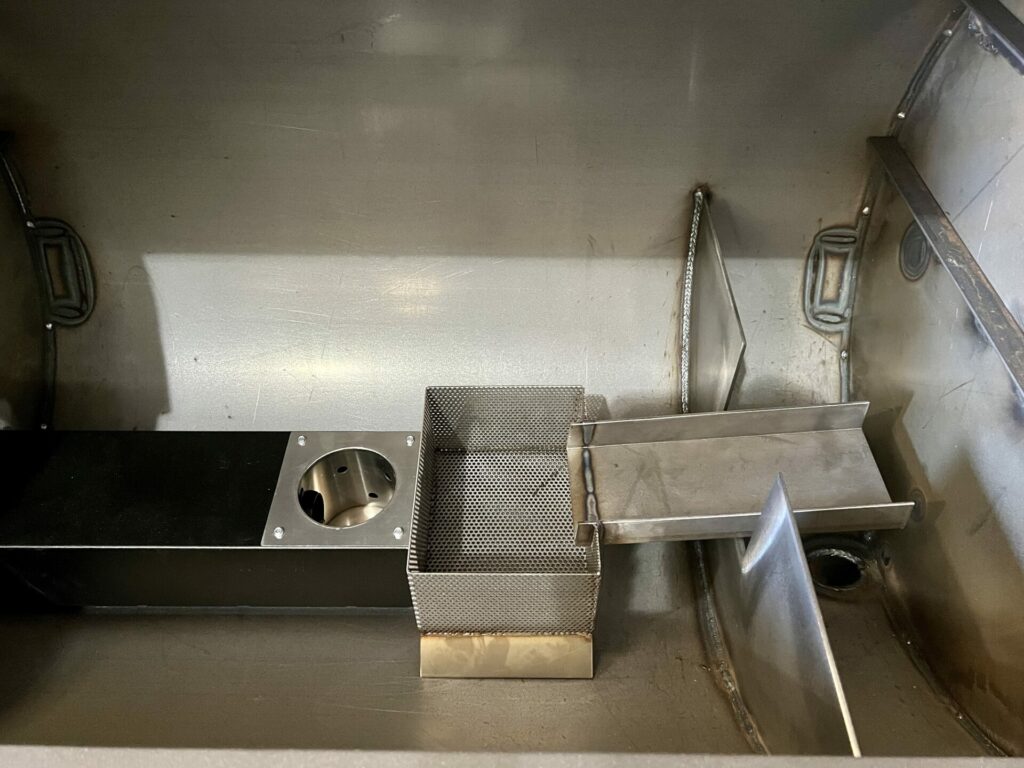 Smoke Cage
Their latest innovation is the Smoke Cage, which is a smoker box accessory for their Maverick line of pellet grills. It sits next to the burn pot and has a chute for you to drop in fresh wood. The location of it allows the circulating air to fan the flames. It's a creative way to add additional smoke to your cook.
What's nice for any current Maverick owners is it's an add-on accessory, which means a new grill isn't needed. Like all things Pitts & Spitts, it's made of heavy gage steel. It retails for $149.99 (check price) at the time of writing and is an easy install.
Grease Management
With the chute design, there are questions online about if there are issues with grease management. Pitts & Spitts have said on their blog post announcing the product that they didn't run into any issues during testing. They also note that if it's a concern, you can foil the drop pan to direct the grease.
In addition to Pitts & Spitts comment about their internal testing, Steve Gow from Smoke Trails BBQ tests it in his review video on the product and didn't see it as a problem.
All Levels of Smoke Available
What's nice about the addition of the Smoke Cage is Pitts & Spitts now has a product for all desired levels of smoke. If you're going for the ultimate in ease with some smoke flavor, go for the Maverick pellet grill. If you want a little more, get the Smoke Cage for it. If you want even more, all the way up to an offset smoker, they offer a pellet and offset hybrid smoker.